Ambitious sensing technology connects farmers and the world
---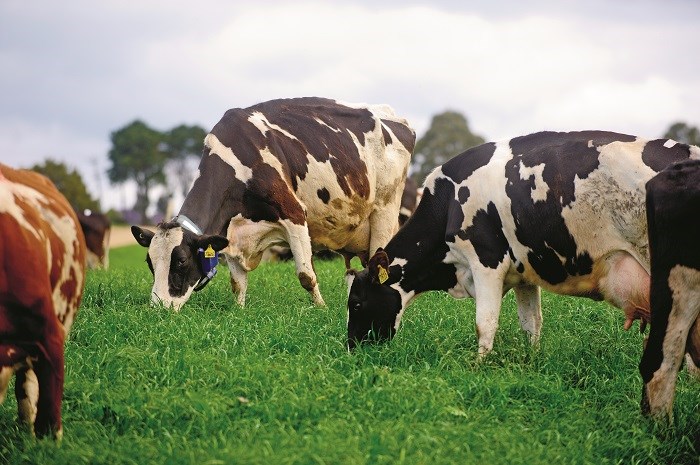 Cow collar sensors are part of Sense-T's Stage 1 trial to help farmers monitor cow behaviour and manage larger herds of cows more efficiently.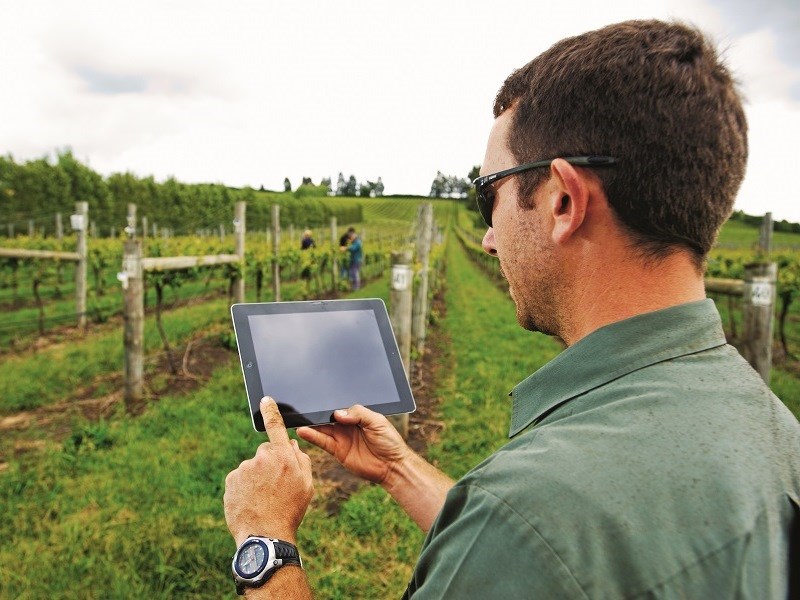 Through Sense-T, real-time data from new and existing sensor technologies are transmitted to users' smartphones or tablets in the form of text alerts.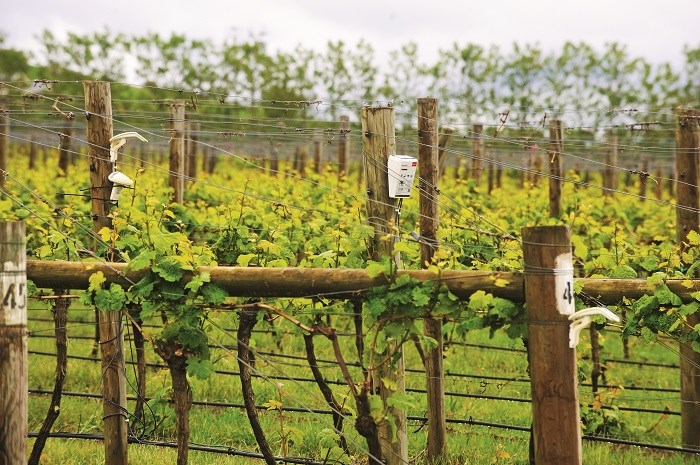 As part of Sense-T's vineyard trial, multiple sensors were installed across vineyards to pick up data such as soil temperature, moisture, leaf wetness and relative humidity.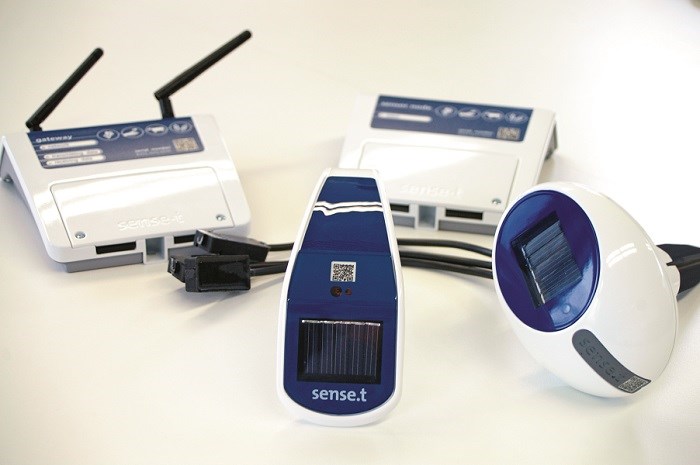 Sense-T worked with tech expert Grey Innovation to develop new sensing technologies for its trials in the dairy, beef and wine industries. The full line of products, including the sensors, transmitters and app will eventually be made available on the commercial market.

A group of Australian researchers believe the key to solving the pending global food shortage lies within modern sensing technologies and looking to the cloud. Carene Chong writes.
Situated 240km south of the Australian mainland, Tasmania has flourished as a little island state of its own.
When one mentions Tasmania, hilly terrain and stunning sea views spring to mind, alongside its sumptuous food scene that includes beautiful dairy produce, seafood and wine.
What most do not know, however, is that Tasmania is currently a massive testing ground for a sensor data network the Australian Government hopes to eventually bring to the world stage.
Launched in 2012, the Sense-T project is a collaboration between the University of Tasmania; state and federal governments; the CSIRO and a number of other industry partners.
In brief, Sense-T aims to create an economy-wide sensor network utilising the National Broadband Network (NBN) rollout in Tasmania to mesh historical, spatial and real-time data and present it in an easily decipherable format.
Starting with food production and agriculture, Sense-T plans to eventually incorporate other areas of the economy such as infrastructure and tourism into the wider picture.
A total of $14 million has been injected into the project by the Federal Government and the CSIRO to turn this ambitious vision into reality.
At present, Stage 1 of the project has successfully come to a close with Stage 2 set to commence later this year. Several key Tasmanian industries involved in Stage 1 of the project include beef and dairy; viticulture; aquaculture; water management; and supply chain.
Sense-T is centred on the idea of providing business owners and stakeholders real-time data so management decisions can be made whenever they are needed.
To do that, Sense-T merges data collected by existing sensor networks across the state, combines it with data from new technologies currently under trial and finally, presents it in a format that is easy to understand for the end-user. 
As part of the project, Sense-T is also investing in new sensor technologies with the help of leading tech company Grey Innovation. For Stage 1, Grey Innovation developed a series of sensor systems for the dairy, wine and beef industries that have achieved considerable success so far.
The system consists of multiple sensors installed on dairy farms and vineyards to measure a number of elements including soil moisture, temperature, relative humidity, solar radiation and leaf moisture.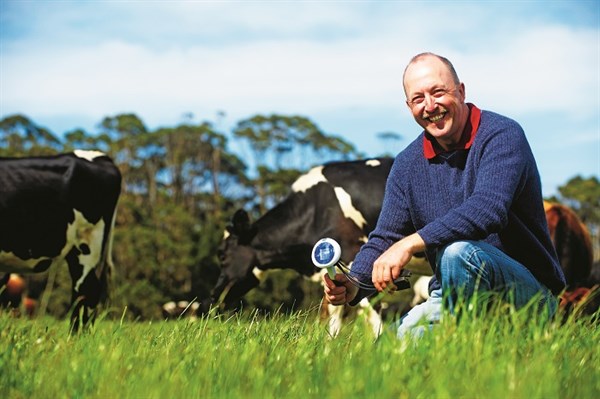 Fifth generation beef cattle farmer Mike Buckby was one of the farmers who took part in Sense-T's stage 1 trial.
 Sense-T acting director Amanda Castray says the whole project has been designed and executed with the end-user in mind.
"In the case of the wine industry for example, we talked to viticulturalists and wine makers to find out what it is they really need to help them improve what they do on the farm," Castray explains.
"They talked about having alerts sent to their mobile phone by SMS to tell them, for example, if there's a frost risk.
"We put together a platform that involves new sensor technology collecting information in real-time, combines that with information from other data sources like the Bureau of Meterology and then presents it to the users or farmers in a really user-friendly way that helps them make better decisions."
Castray says the ability to manage problems as they arise is only one of the many benefits of Sense-T.
"The exciting thing about Sense-T is the ability to predict what is possible in terms of changes in weather for example and then be able to adjust what you're doing as a farmer to account for what's likely to happen," Castray confirms.
However, the biggest advantage of Sense-T is probably not its ability to be a crystal ball of sorts for farmers, but rather, its data sharing capacity that will span a variety of industries.
"For example, the data we're collecting for the viticulture project such as soil moisture can be accessed and used by the oyster industry which might be interested in the water run-off from land surrounding the oyster leases," Castray says.
"The opportunity here with Sense-T is about sharing data to create value in a way we haven't been able to do before."
Read the full feature on Sense-T, how it works across different industries and how farmers are responding to it in New Farm Machinery magazine's special Technology Feature in issue 21, on-sale April 27.
Subscribe to the magazine using the button below to never miss an issue.

Subscribe to our newsletter
Sign up to receive the Trade Farm Machinery e-newsletter, digital magazine and other offers we choose to share with you straight to your inbox
You can also follow our updates by liking us on Facebook. 

Graders For Hire | Cranes For Hire | Telehandlers For Hire | Excavators For Hire