The Swift approach to GM Canola
---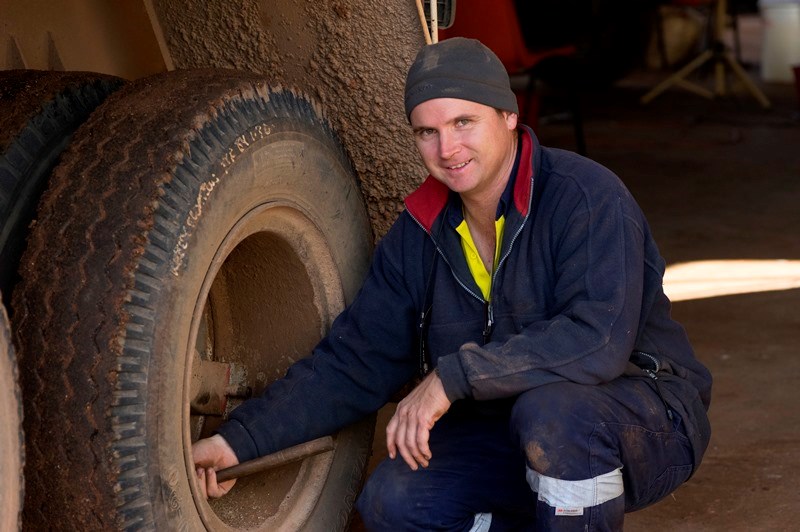 Bruce Watson takes care of marketing as well as daily farming tasks at Woodbine farm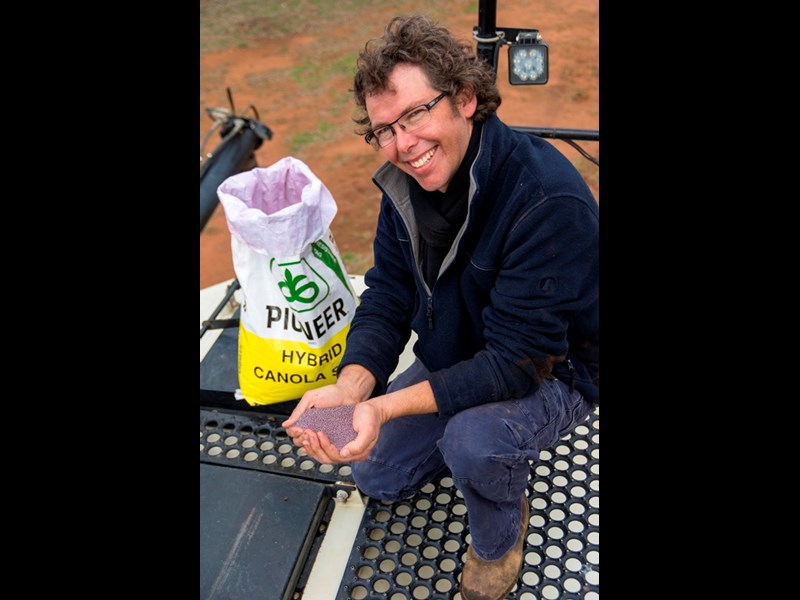 Clearfield canola seed. There will be no GM varieties this year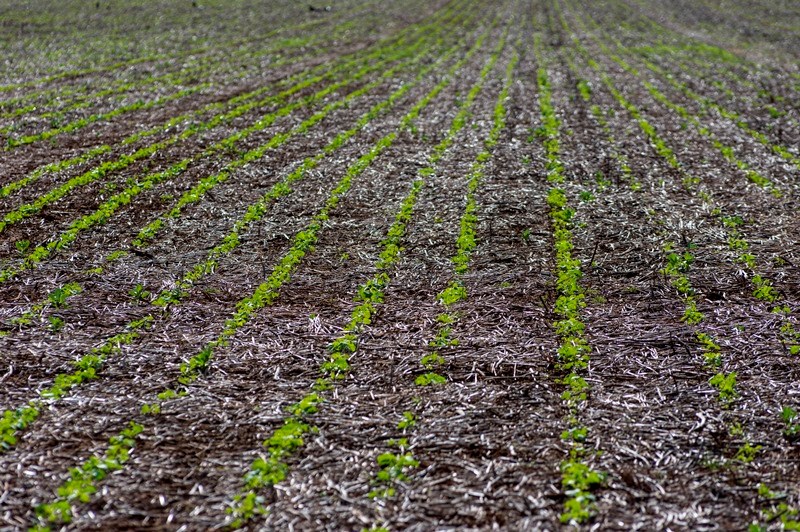 This year's Clearfield canola crop. The family has utilised controlled traffic for ten years.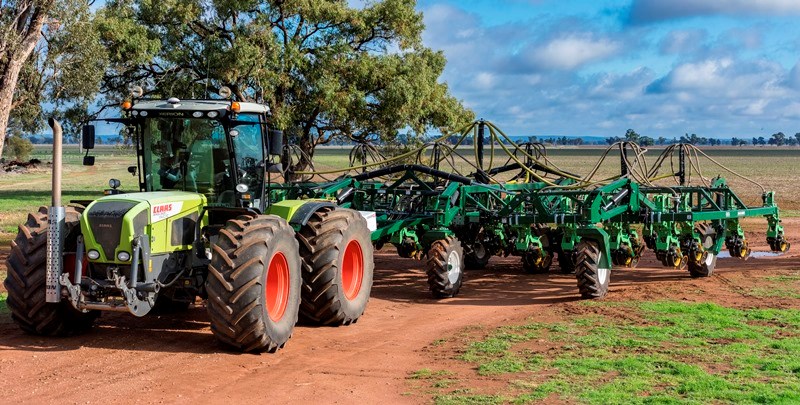 Mark Swift and family have a Claas Xerion 3800 and recently bought an Excel double disc seeder

Canola grower Mark Swift did a Nuffield scholarship on what's behind the fear of agriculture biotech.
It's taken a couple of false starts since late last year to finally meet up with grower Mark Swift at his in laws' 3300 hectare cropping operation Woodbine near Parkes, NSW.
Frustratingly, when we finally arrive, sowing is over for the season and spraying halted due to frost.
Never short of an opinion, Swift stands hand on hip, telling me there has been no GM canola planted this year as the family business continues to phase in its summer cropping strategy.
"The market for GM canola has been pretty woeful," he says.
"It's one of the reasons we've got out of it. Last year canola was our biggest area and wheat was reasonable.
"This year canola is a third of what it was and wheat has been cut back as well."
Despite the fuss on the east coast of Australia, Swift is quick to point out there's no great discrepancy between GM and non-GM canola on the west coast or in Canada.
"[In Canada] they call GM anything that's herbicide tolerant. We call GM anything that's been altered by biotech. So it's a funny exercise where we've got the same products competing against each other in the same markets under lots of different rules."
Mark Swift views genetic modification as a tool like any other on the farm. For the most part, his GM canola crop of choice is Roundup Ready pioneered by US giant Monsanto.
He agues the difference between GM and other age-old methods of manipulating plant varieties is just a matter of perspective.
"We chose to use GM canola because it gave an agronomic advantage. All we're arguing about here is how the trait got into the plant.
"There are two other chemical options you can use on canola which have been enhanced: Triazine tolerance and Clearfield.
"Roundup Ready is just a different method to get there and requires a different product on top of it. For us it's not about GM perse it's about what technology gets results."
Swift adds everything is dangerous if it's in the wrong hands. For him, the controversy over GM really rankles.
"Mutagenesis, which involves sticking seeds in radiation or chemicals to see what changes can be conjured up is still in use, even reportedly on the rise," he says by way of example.
"Little was understood about it, but it provided a hell of a lot of useful genetic material. 
"Yet we're worried about the GM process where biotechnicians can know with a high degree of precision where they're putting a gene and what the outcome will be.
"And then it's got to go through three to five years of testing.
"I struggle to get my head around what people want in that regard. We've done all sorts of things that are so far from natural.
"I try not to dwell on it too much anymore. I've spent a fair deal of time thinking about it in the past."
Find out more about Mark's research and work on the farm in the August issue of New Farm Machinery Magazine on sale July 20.
Subscribe to the magazine using the button below to never miss an issue.

Subscribe to our newsletter
Sign up to receive the Trade Farm Machinery e-newsletter, digital magazine and other offers we choose to share with you straight to your inbox
You can also follow our updates by liking us on Facebook. 

Graders For Hire | Cranes For Hire | Telehandlers For Hire | Excavators For Hire