Going hi-tech in Chablis
---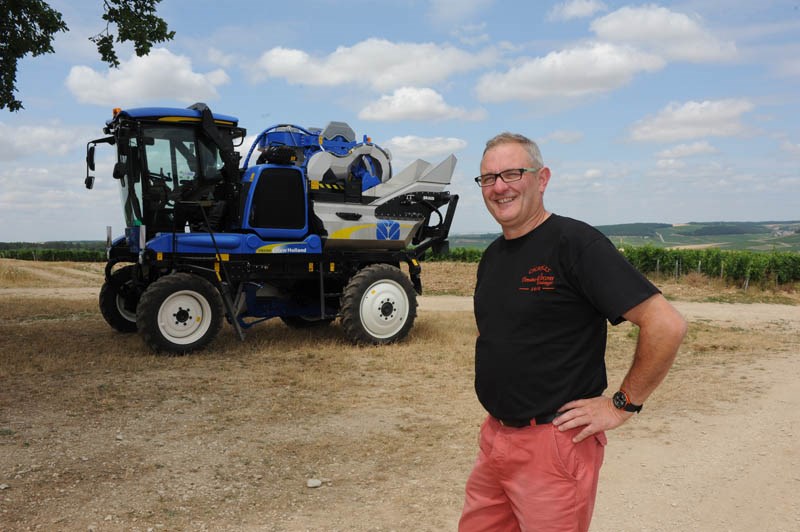 French vineyard owner Patrice Vocoret is a champion of technology at his Chablis operation.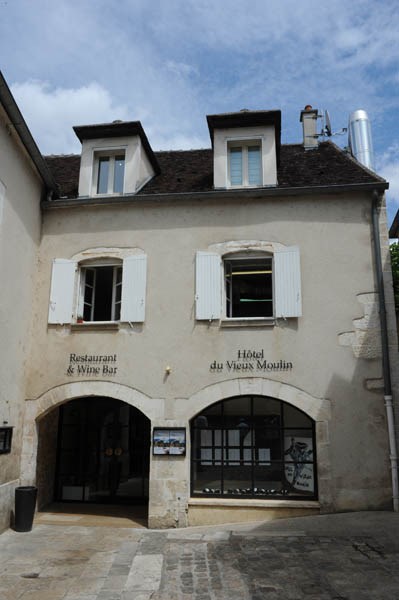 The picturesque streets of Chablis where restaurants proudly show off the region's finest produce.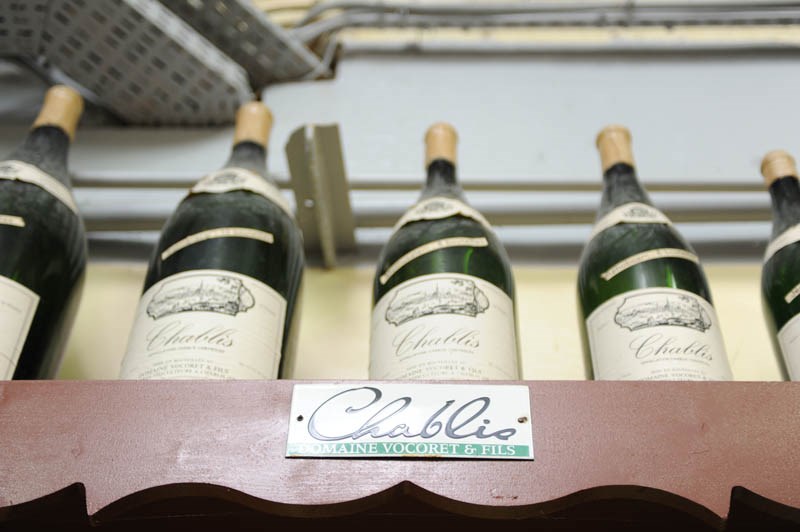 Domaine Vocoret is famous for its Chablis, in four varieties, Chablis, Petite Chablis, Chablis Permier Cru and Chablis Grand Cru.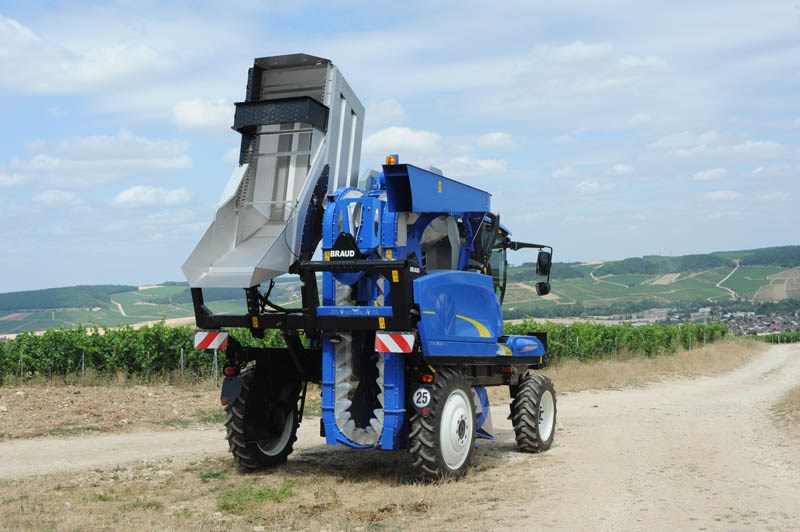 The 2008 New Holland VN2080 grape harvester features SDC introduced in 1980 by Braud, plus the a clever noria bucket system.

For fifth generation French vineyard owner Patrice Vocoret, continuous investment is a proud tradition. He's championing high-tech harvesting to produce his iconic Chablis. ANNA GAME-LOPATA enjoyed many samples.
The Chablis wine growing region covers just 6,000 hectares and represents less than 100th of French vineyards.
Its 350 growers averaging approximately 20ha produce four types of Chablis between them depending on the level of sun exposure their exclusively chardonnay grapes receive: Chablis, Petite Chablis, Premier Cru and Grand Cru.
With 42ha, Vocoret's operation is one of Chablis' largest. While many growers specialise in just one or two of the varieties, Vocoret presides over vineyards producing all four.
I get to taste each of these one by one, in a classic strategy of saving the best until last. In my view, it's the complex Chablis Grand Cru. Vocoret has obviously done this a few times before.
Domaine Vocoret & Fils was established in 1870. Vocoret says the first few generations started with much smaller vineyards comprising just 1, 2 or 3ha. He says the family vineyard really started to expand in the 1950s, when in 1955 his father and uncle took over.
Vocoret installed the cellar in 1980 to coincide with the arrival of the farm's first mechanised harvester, a self-propelled Braud 1020.
The earliest incarnation of New Holland's latest viticulture technology, the respected Braud brand has been retained across many corporate incarnations from Ford to Fiat and most recently under the CNH Industrial banner.
"It was a major improvement for us because this one machine replaced the 150 pickers we had to harvest the grapes before," Vocoret says.
"From 1980 into the 1990s we did a lot of planting and expanded from just over 10ha to what we have today. That's why we decided to buy a second picking machine."
Launched in 2000, Vocoret's two latest self-propelled New Holland VN2080 grape harvesters are based on the early models pioneered by Braud.
They incorporate its revolutionary shaking dynamic control (SDC) system, which enabled picking at twice the speed; a significant leap forward.
The shaking system gently compress and shake laterally left and right. But the point of the SDC system is to avoid 'beating' the canopy which damages both wine stock and plant, with a negative impact on yields for current and future seasons.
Vocoret says this is why 90 per cent of the vineyards here in Chablis utilise mechanisation to make picking efficient but also 'respectful' to the plant.
"It's always a balance for the driver, to utilise just enough pinch and shaking speed to pick all the fruit without damage," he says.
Here in Vocoret's Chablis vineyards narrow row spacing between 0.9 and 1.5m combine with steep slopes. The 2008 model New Holland VN2080 features an extendable frame to allow two rows to be straddled making climbing more efficient while maximising stability and safety.
A smart touch monitor in the cab allows fuel economies by enabling management of the high capacity VN2080's FPT Industrial engine.
By activating the function in the field, the engine revs up to the right level and the machine adapts, peaking at the specific speed required.
The ancient Egyptian noria system of lifting buckets of water using a wheel and pulley has been adapted to the modern New Holland harvester making the brand unique.
A feature Vocoret might opt for in the future is the Opti-Grape cleaning system, technology New Holland launched in 2013 winning a gold medal for innovation at the renowned Sitevi grape technology trade show in Europe.
Don't miss the full, eye-opening feature in New Farm Machinery magazine issue 27, on-sale October 12. 
Subscribe to the magazine using the buttons below to never miss an issue.

Find harvesting equipment for sale.
Subscribe to our newsletter
Sign up to receive the Trade Farm Machinery e-newsletter, digital magazine and other offers we choose to share with you straight to your inbox
You can also follow our updates by liking us on Facebook. 

Graders For Hire | Cranes For Hire | Telehandlers For Hire | Excavators For Hire