VIDEO: Graytill revolutionises local ag-market
---
Local manufacturers of farm machinery are rare to come by nowadays considering the costs involved, but New South Wales engineer Dave Grayling did not let that deter him from building his own business manufacturing agricultural seeders and sprayers. ANNA GAME-LOPATA speaks to the young entrepreneur.
It's a pretty exhilarating moment when you get your first sale, especially when the product is one you've designed, tested and built yourself.
Dave Grayling, who runs his own agriculture equipment and service business Graytill based in Wellington, New South Wales, quickly picked up a market need for a compact, road-ready all-in-one spray unit which he set about developing in 2013.
"One of the local contractors was looking for a new retractable reel sprayer and he wasn't overly happy with the offerings on the market," Grayling says.
"He asked if we could design him a better machine, so we started from there. We looked into what he needed in a machine and what would be useful for other contractors and farmers.
Grayling came up with the SmartSpray ute-mounted sprayer aiming to save farmers time and frustration when spraying.
"SmartSpray units have remote activated reels and are available as either a single reel or twin reel unit, with up to 200m of hose per reel," Grayling says
"The reels are belt driven by the engine, and have enough power to pull the operator up the steepest of slopes. They are activated by an electric clutch, featuring an inbuilt overrun brake, which is fully adjustable. The heavy duty hose guide allows for operation at any angle."
From there Grayling says one of his SmartSpray customers asked if Graytill could do a boom spray, so he developed the company's latest product, the SmartBoom ute-mounted sprayer which comes in 10, 12 and 14m versions.
At the same time, also based on feedback from SmartSpray customers, Grayling developed the 12-volt VersiVolt smart sprayer, a compact unit for ute or utility task vehicle (UTV) he thought would suit everybody.
Watch our video interview with Dave at the 2015 Henty field days about the new SmartBoom and Versivolt sprayers
However, the business did not get its start from sprayers. In fact, for about two years since its conception in 2011, Graytill focused entirely on seeders.
Grayling did his mechanical engineering degree in Christchurch and moved to Australia in 2006 as a design engineer for agricultural design firm Agrowplow prior to its acquisition by Davimac.
Based in Agrowplow's Wellington workshop, Grayling built on his knowledge of air seeders and cultivation over a five-year period with the company. In 2011, he decided it was time start up his own business, and Graytill was born.
"I'd always wanted to be my own boss and we saw an opportunity in the market to develop smaller air-seeders, so we took the opportunity," he says.
"I've got a general background in cultivation. Mum and dad are always planting maize so there's always cultivation going on but my engineering degree and time at Agrowplow allowed me to get an in-depth knowledge of seeding and where to go from there.
"We founded Graytill out of our own savings basically. It was pretty capital intensive and we've certainly borrowed a lot of money along the way."
But the investment is starting to pay off.
Read more about Dave Grayling's inspirational story in the December issue of New Farm Machinery magazine, on-sale November 9. 
Subscribe to the magazine using the button below to never miss an issue.

Find portable sprayers for sale
Look up tillage and seeding equipment for sale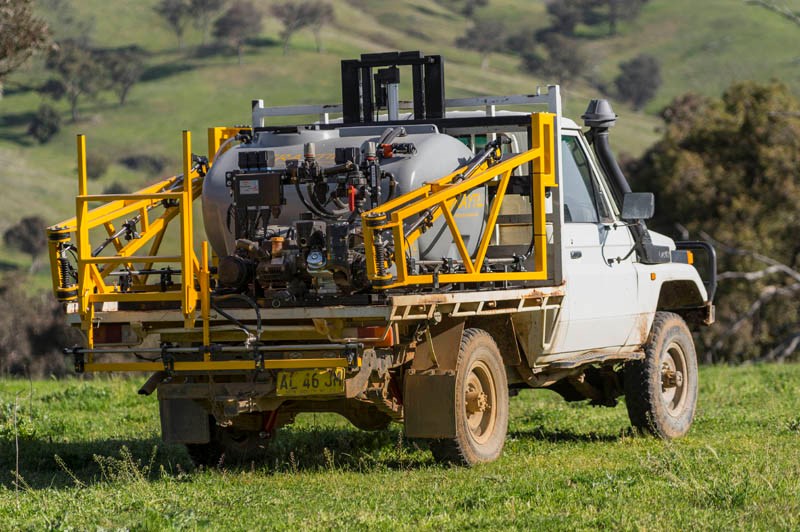 Graytill's latest product is the SmartBoom, a fully automatic ute-mounted boom sprayer powered by a Kohler 7hp electric start petrol engine.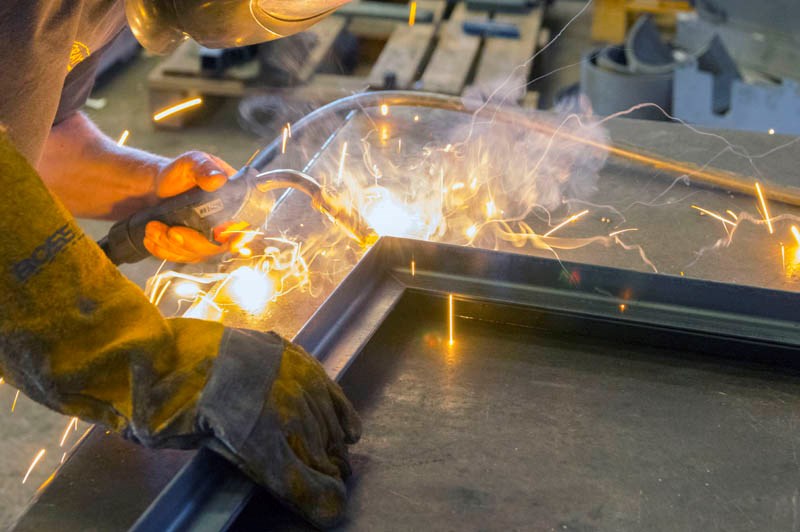 Dave Grayling welds the frame for a SmartBoom sprayer order.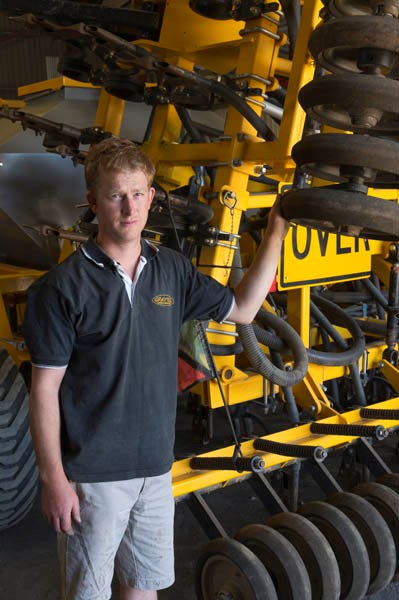 Dave Grayling's first product, the GT 100 air seeder has been updated since its launch in 2011.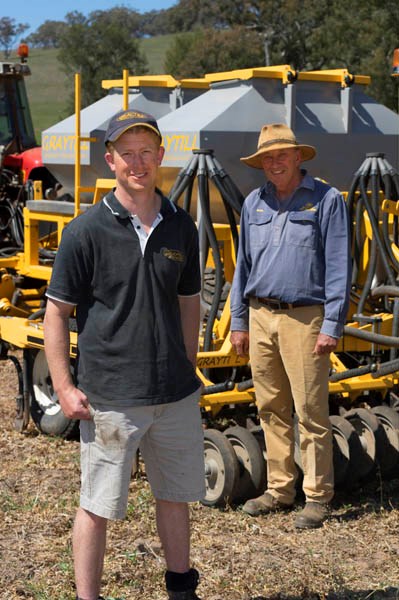 Wellington farmer Dave Pullen, right, contracts Graytill's GT 100 air seeder for planting pasture and cereals.

Subscribe to our newsletter
Sign up to receive the Trade Farm Machinery e-newsletter, digital magazine and other offers we choose to share with you straight to your inbox
You can also follow our updates by liking us on Facebook. 

Graders For Hire | Cranes For Hire | Telehandlers For Hire | Excavators For Hire