11 Christmas gift ideas for farmers
---
The season of merry making is almost upon us and if you're still on the hunt for Christmas gifts for your farmer brother or tractor nut nephew, here are 11 gift ideas to help and inspire you.
There is nothing worse than opening up presents on Christmas day with high hopes, only to be let down upon unwrapping impractical items such as picture frames or yet another pair of socks to add to your wardrobe.
Avoid disappointing your friends or family members with these practical Christmas gift ideas that are sure to brighten up any agriculture enthusiasts' day; young or old, male or female.
1. Husqvarna 525BX petrol blower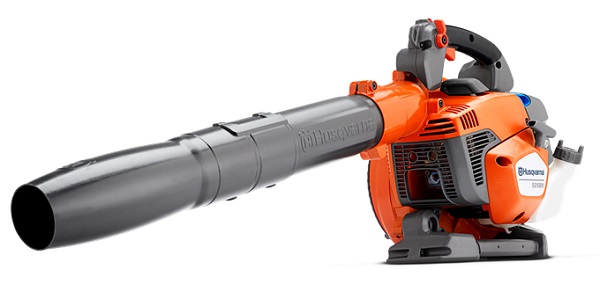 While most would use this tool for leaf blowing purposes, this versatile machine can also be used to rid farm equipment of hay, dust and chaff, keeping them clean and unclogged for next use.
This Husqvarna 525BX commercial blower features a 25.4cc engine, 0.85kW of power and an air speed of 310kph with the flat nozzle.
RRP: $499
2. DJI Phantom 3 drone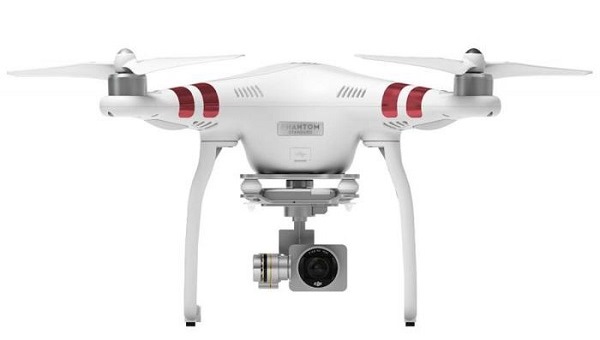 Drones or unmanned aerial vehicles (UAVs) are creating quite a buzz in the agricultural industry and for good reason. 
With these drones, farmers can quickly and efficiently monitor on-farm conditions from the air and fix any issues that may pop up then and there.
This helps farmers save heaps of time by not having to drive around their farm for inspections and save costs from solving issues the moment they arise.
DJI Phantom 3's quadcopter drone is an entry level unit that has video and photo capabilities, and is sturdy enough to withstand windy conditions on the farm. Operating it is also a breeze, which is a bonus for any technophobic farmer.
RRP from: $1,318.90
3. Waeco BoardBar cooler/warmer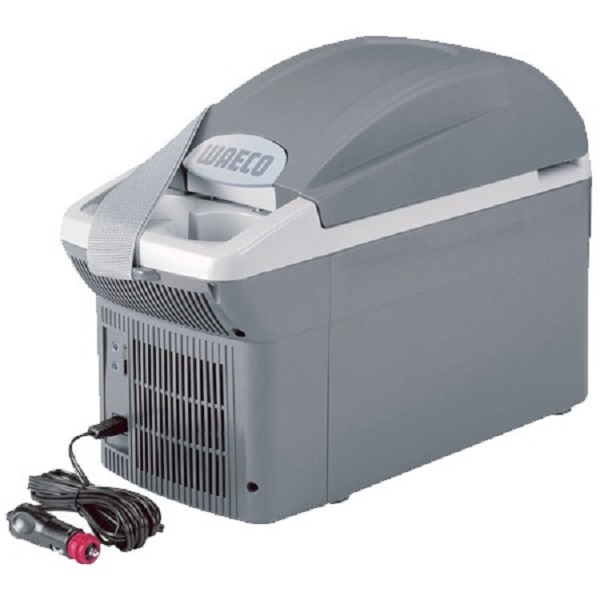 Spending long hours in the tractor or harvester is definitely easier when you can enjoy a hot pie or cold beer whenever you feel like it.
The Waeco BoardBar 8-litre cooler/warmer not only keeps beverages cool but also has warming capabilities of up to 65 degrees.
It uses a 12V DC power source and is compact enough to fit snugly within the tractor cab. 
RRP: $145
4. SCA Lumbar Support Cushion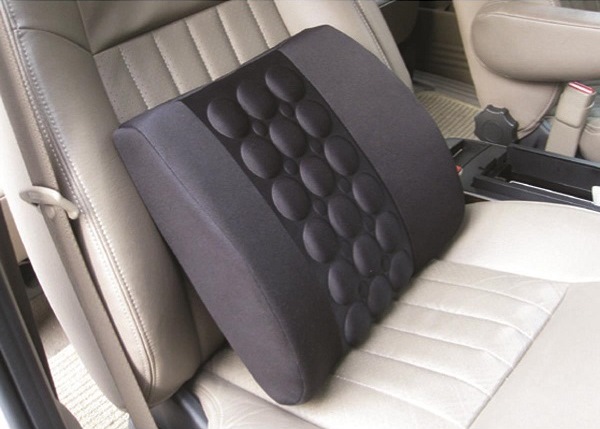 Speaking of long hours in cabs, nothing is more important than operator comfort as a sore back and neck is the last thing anyone would want to sustain.
While most tractor seats are now optimally designed to offer utmost comfort to drivers, some additional form of support always helps.
The SCA Lumbar support cushion is specifically designed to offer support for the lower back and is ideal for driving over long distances out on the road or in the field.
Not only is this useful in the tractor cab, but you can also throw this in the car when bringing the family out on a road trip.
RRP: $15.99
5. Karcher HD 5/11 C Professional High Pressure Cleaner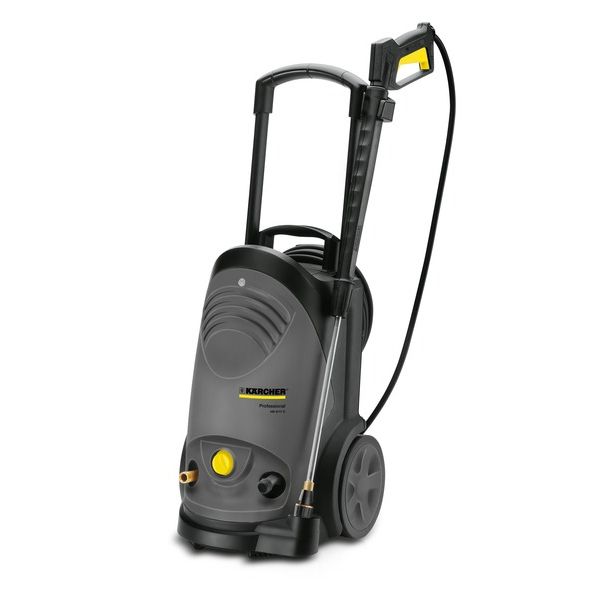 To ensure your equipment stays squeaky clean and shiny like new you need a high pressure cleaner to hose it down after each use.
After all, when it comes time to sell, a shiny and clean machine will definitely catch more attention compared to a mud-covered one!
Karcher is well-known for its home and industrial cleaning equipment, and its HD 5/11 C professional high pressure cleaner is perfect for cleaning down workshops or garages, and of course your farm equipment, no matter big or small.
The compact cold water cleaner has triple nozzle for multiple spray operations and comes with a 10m steel braided rubber hose.
RRP: $895
6. Subscription to Farms and Farm Machinery or Blue's Country magazine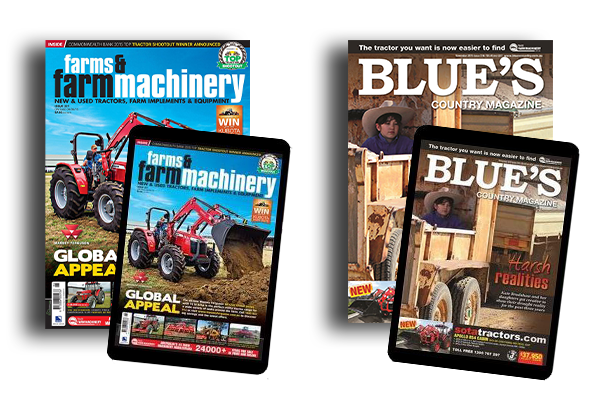 What is sure to please, will keep you informed all year long and is oh-so-affordable? A subscription to Farms and Farm Machinery magazine or Blue's Country magazine of course.
Bigger and better than ever, Farms and Farm Machinery magazine now features over 30 pages of informative editorial consisting of the latest product news, reviews and features; alongside its usual spreads of farm machinery listings.
Its rural cousin, Blue's Country magazine has been a source of information and entertainment for families living on the land throughout Queensland, northern New South Wales and the Northern Territory for more than 25 years.
It features a unique mix of news, analysis, rural personality profiles, event details and product reviews relevant to the bush.
Both magazines are available in print and digital form.
Farms and Farm Machinery magazine:
Digital subscription – 12 issues for $39.99  
Print subscription- 13 issues for $95
7. Ben's Meat Bible cookbook by Ben O'Donoghue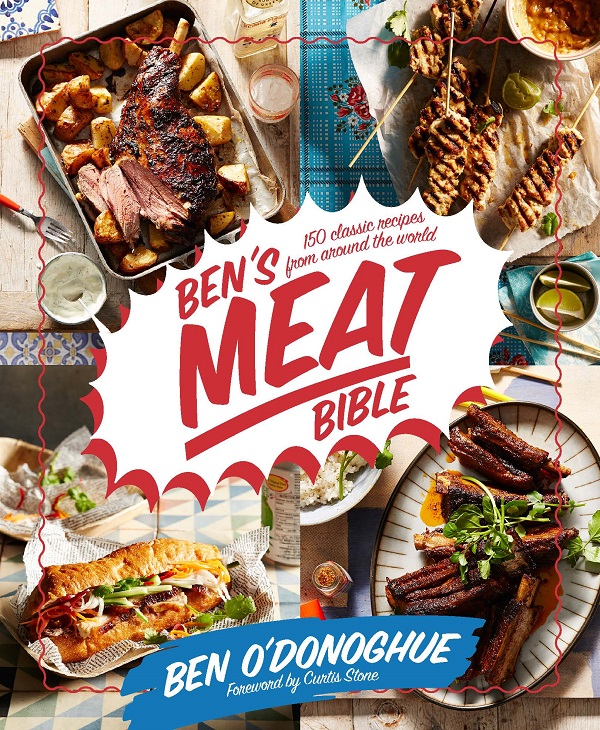 If you farm beef or other livestock like poultry and lamb, you need to know how to treat it respectfully on the stove or on the barbie too.
Aussie celebrity chef Ben O'Donoghue is a BBQ extraordinaire and in his cookbook, will teach you 101 ways to cook your meat beautifully.
Featuring 150 brand new recipes, Ben's Meat Bible covers all forms of meat including beef, lamb, poultry and pork. In addition to BBQ recipes; it also covers other cooking methods and dishes such as soups.
This cookbook is perfect for not just the mums in the kitchen but also for blokes who would like to contribute to some Christmas cooking with their trusty barbies.
RRP: $39.95
8. Collector Models' farm machinery replica models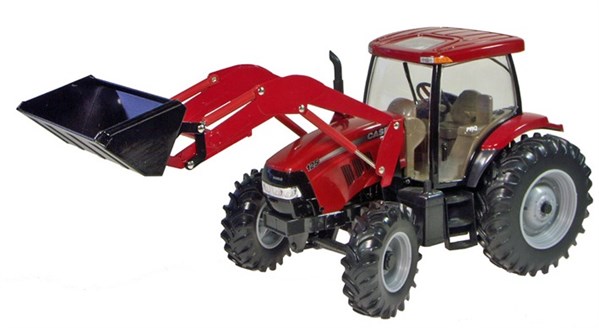 Here is something for the farm machinery nuts in the family. Collector Models is a family owned Australian business making replica scale models of actual tractors and farm equipment on the market, even ones that have been out of production.
There are over 900 models currently listed for sale on Collector Models' website and covers a wide range of equipment type such as tractors, spreaders, balers, harvesters, earthmoving equipment etc across major brands including John Deere, Case IH, Challenger and more.
Not keen on farm machinery? The business even builds mini steam engines and farm animals so there's something for everyone in the family.
RRP from: $2 (farm animals) to $497 (detailed replica scale machinery)
9. John Deere battery operated toy Gator UTV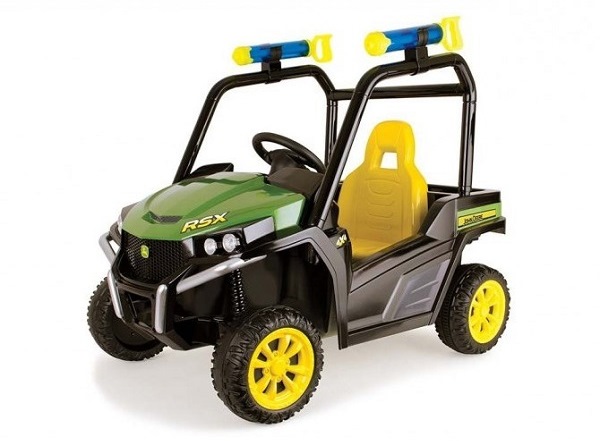 The little ones in the family will probably have to wait at least 15 years before they can hop into a tractor or ATV to drive so why not get them started early with a toy version?
John Deere offers a wide range of ride-on toys like tractors, mowers and UTVs perfect as gifts for occasions like birthdays or Christmas.
The new John Deere RSX Gator toy model is operated by a rechargeable 6-volt battery and has working headlights, MP3 jack with powered speakers, non-slip tyre traction strips and forward/reverse capabilities.
It also comes equipped with two detachable water bazookas for an extra fun factor.
RRP: $227
10. Unimac Pro series rattle gun and socket set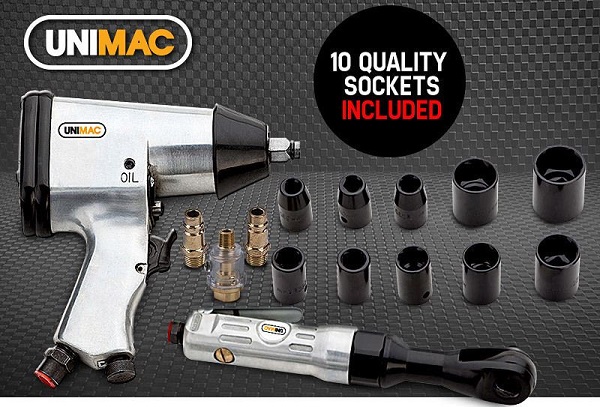 Nothing makes a better gift than a set of wrench guns and sockets for the hands-on farmer who likes to tinker around in the workshop and get his hands dirty.
The Unimac Pro series features a pneumatic wrench with a reinforced drive hammer that exceeded 200,000 cycles in rigorous testing, as well as a uni-directional ratchet wrench ideal for fastening in difficult to operate spaces, such as motor vehicles or deep inside the bowels of machinery.
The set comes with 10 sockets and several other accessories including an oil pot and a 4mm hex key wrench.
RRP: $219.00
11. Oregon WMR200 weather station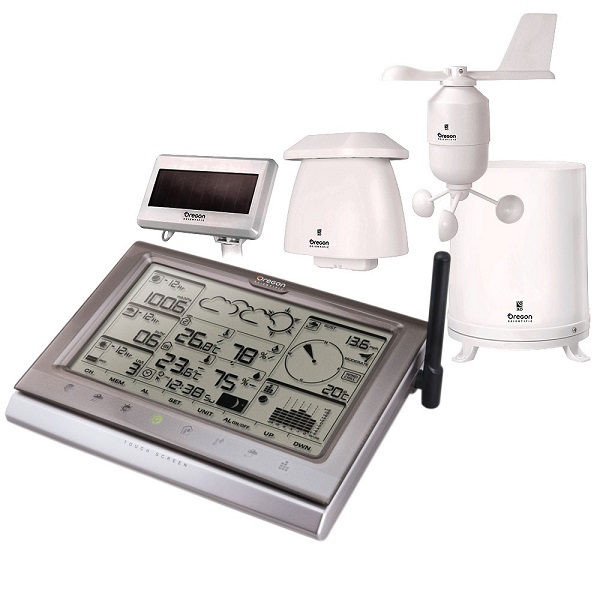 Anyone who works in farming knows what a crucial role weather plays in determining the day's work so a weather station like the Oregon WMR200 is perfect for helping farmers monitor and record weather conditions on the farm.
In addition to temperature, the Oregon WMR200 weather station measures and displays humidity, wind speed, wind direction, UV index (optional) and even rainfall.
The easy to use touch screen system records up to 436 days of weather data and alerts the user when temperatures, humidity, dew point and wind rate get too high or low.
RRP: $534.95
Subscribe to our newsletter
Sign up to receive the Trade Farm Machinery e-newsletter, digital magazine and other offers we choose to share with you straight to your inbox
You can also follow our updates by liking us on Facebook. 

Graders For Hire | Cranes For Hire | Telehandlers For Hire | Excavators For Hire