Who's who in farming innovations 2015
---
This year we met with some of the most brilliant minds leading the way forward in farming equipment and technology. Here are the top 5 most read personality profiles that inspired you.
From tinkering to make a machine work better or more safely for a specific application, to developing new drones, cultivation, seeding, and spraying equipment, this year has uncovered some of Australia's greatest minds in the development of farming machinery and technology.
But as we all know success on the land isn't just about having all the whiz-bang machines on the market.
You need foresight, strategy, an open mind ready to take on calculated risks and perhaps most importantly, the ability to get back up after setbacks to keep improving the operation.
Take the inspiring journey from the spark of an agricultural concept to a new, more viable way of farming with five of our most popular personality features of 2015.
1. Heath Rowe and his ingenious way to combat harvester fires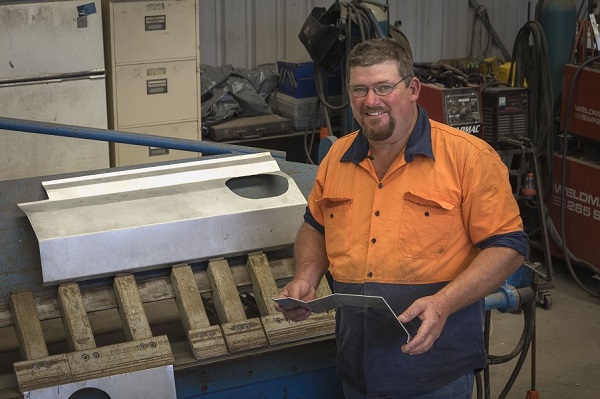 Up to 15 headers worth half a million dollars each or more burn across Australia every year, along with the crops and livelihoods of the farmers and contractors involved.
Self-taught engineer Heath Rowe was harvesting a mate's chickpea crop when a near miss gave him an idea for a way to prevent heat building around a combine harvester's muffler.
It wasn't anything complex but it has helped prevent heartbreak from combine harvester fires right across the country. Anna Game-Lopata spoke to the man with a vision.
Watch our exclusive video interview with self-taught engineer Heath Rowe about his fire prevention shield 
2. Dave Grayling answers to seeding and spraying needs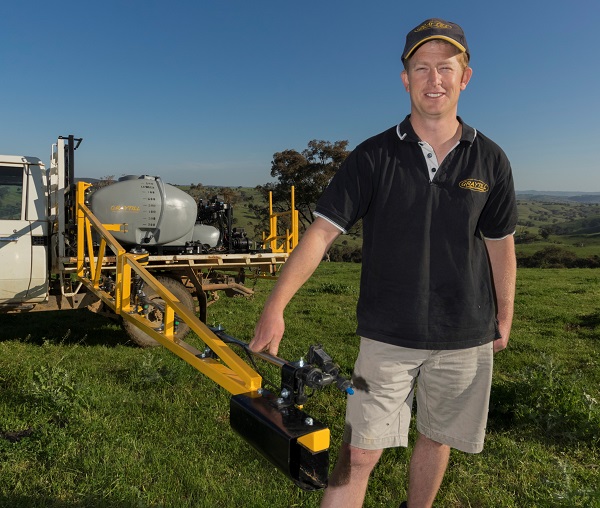 Dave Grayling might be young but he's already running his very own thriving agricultural equipment and service business Graytill based in Wellington, New South Wales.
A quietly spoken entrepreneur, Grayling had his eyes set on designing and manufacturing seeders when he set up the business in 2011 and eventually branched out to sprayers two years later when he identified a market need for compact, road-ready all-in-one spray units.
Today, his SmartSpray and SmartBoom ute-mounted sprayers are taking the country's field days by storm, sweeping awards wherever they go.
Watch our video interview with Dave Grayling
3. Cattleman Rob Cook's amazing tale of survival and resilience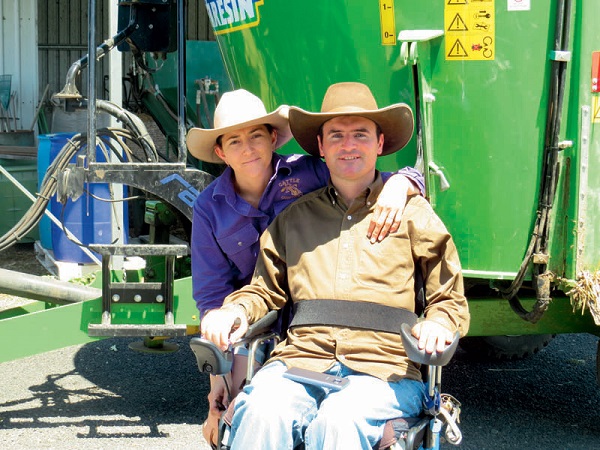 You may have heard of Rob Cook, the Northern Territory cattleman who snapped his spinal cord in a helicopter accident while preparing for a cattle muster.
Rather than giving up he and his wife Sarah are using modern technology and a barley sprout growing shed to intensify their Brangus cattle enterprise and ensure Rob never has to stop contributing to the operation.
The accident may have broken his back, but it has in no way broken his spirit or his passion for farming and the cattle industry in Australia. Tom Dickson finds out how it's done.
Watch our video interview with Rob Cook
4. Gerard Puglisi's sweet life on his cocoa and sugar farm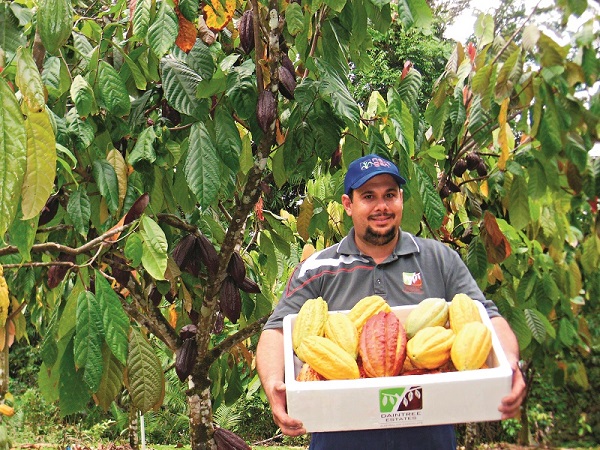 In far north Queensland's stunning Daintree Rainforest, fourth generation sugar cane farmer Gerard Puglisi had a low yielding block years ago that was the victim of feral pig attacks.
The family nicknamed it the "pig block" and was about to fallow it permanently until Puglisi came up with a brilliant use for it.
Eight years down the road the block is yielding well with cocoa and is now an integral part of Puglisi's diversified operation, one of the country's largest suppliers of chocolate. Anna Game-Lopata caught up with the man at his farm. 
Watch the video of our visit to Puglisi's farm, currently the largest supplier of cocoa pods to Australian chocolate makers Daintree Estate.
5. Nuffield scholar Ewan McAsh determined to inject new life into oyster industry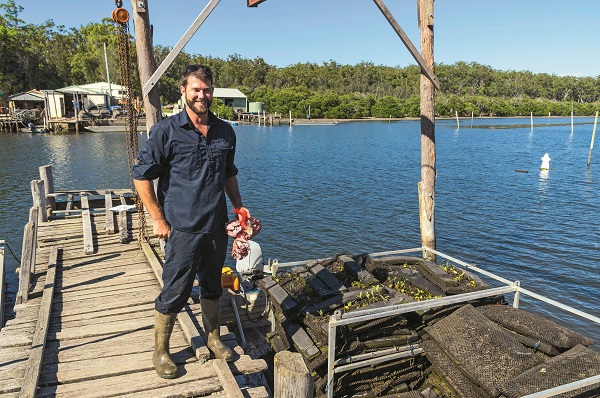 Bateman's Bay oyster producer and Nuffield scholar Ewan McAsh is a man of ambition and strategy.
Although the New South Wales oyster industry may be insignificant in world market terms especially with a recent slump, McAsh is nothing but optimistic and enthusiastic.
He's on a mission to raise farm gate prices, improve product recognition for farmers and lift the declining industry back into the black. They're using state of the art equipment and good old fashioned collaboration to do just that.
Anna Game-Lopata was on hand to chat to Ewan McAsh and sample the harvest.
Look up more interesting profiles and exciting features
Subscribe to our newsletter
Sign up to receive the Trade Farm Machinery e-newsletter, digital magazine and other offers we choose to share with you straight to your inbox
You can also follow our updates by liking us on Facebook. 

Graders For Hire | Cranes For Hire | Telehandlers For Hire | Excavators For Hire