Top 10 farm security tips
---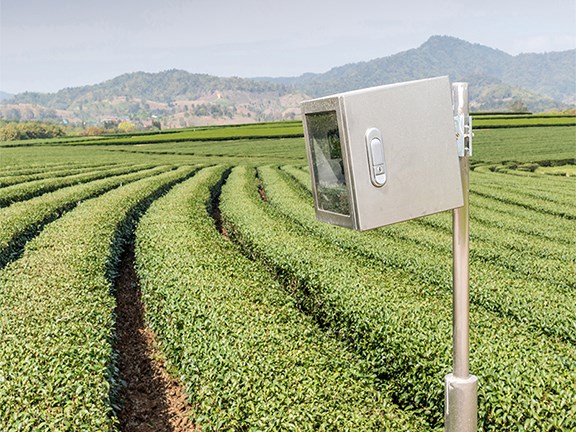 With incidences of farm theft on the rise, it's in your best interest to protect your gear.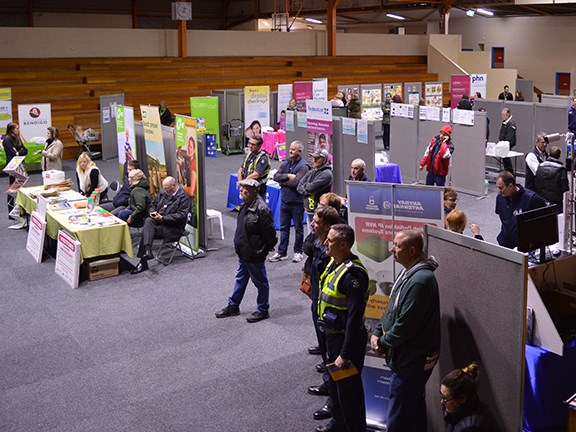 The Bendigo Farm Safety Expo attracted farmers from all around the greater Bendigo region.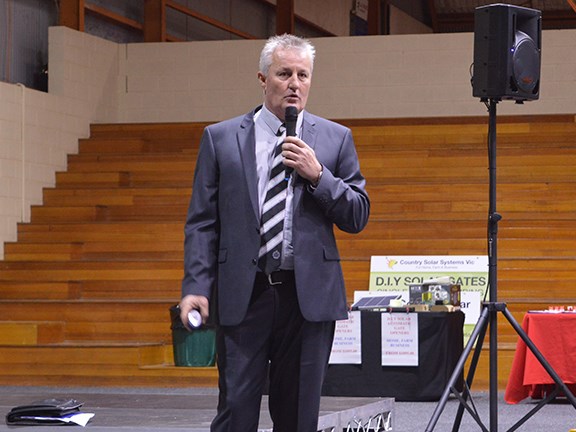 Campaspe Criminal Investigation Unit's Jason Hare knows a thing or two about rural crime.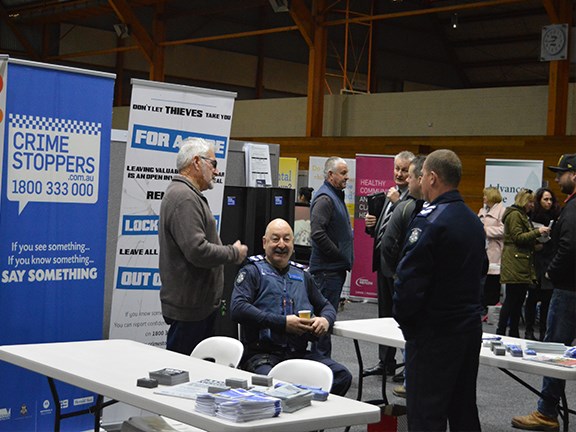 Specialist rural crime police presented at the event to share their knowledge on criminal tactics.

Farms can be seen as easy targets by unscrupulous thieves, but there are a number of things you can do to minimise your chances of becoming a victim, as revealed at the Bendigo Farm Safety Expo yesterday.


Campaspe Criminal Investigation Unit detective senior constable Jason Hare has more than 30 years' experience investigating crime on rural properties, and says there are a number of ways to keep your farm and farm machinery safe.
While some come down to common sense, others are much less obvious.


 1. Keep an eye on your stock numbers
You would think cattle rustlers would strike once, and head for the hills, but often small numbers are taken over a period of two or even three consecutive nights. If you're onto it, you may just be able to catch them on their return visit.


 2. Report suspicious activity, vehicles or people
Offenders are now sending spotters in innocent-looking hatchbacks to scope out farms for ATVs to steal. They report back to the offenders, who will then head down in a vehicle with a trailer to snatch quad-bikes off the property and are gone again within minutes.  It's not just the classic shady looking bloke in a ute that you need to watch out for. Your gear being nicked is just a text message or phone call away!


3. Invest in proper surveillance gear
Issuance companies are now starting to offer insurance discounts to landholders who have CCTV, and may soon insist on at least a basic CCTV setup. The systems can be very cheap and be monitored via mobile phone apps or screens in your home.


 4. Lock up your fuel
Locking fuel storage tanks is a good start. Coded padlocks are recommended, because having to carry around keys can be a hassle. Keeping fuel meter logs is good practice and areas where fuel is stored should be monitored by CCTV.
 
5.Consider GPS monitors for expensive machinery
Hare says farmers who invest in safety technology and especially GPS monitors make his job a lot easier, and that simply having insurance is not enough these days. If you're willing to spend upwards of $50,000 on a tractor or sprayer, you should be willing to spend a little more to protect your assets.


6. Don't be complacent
The drug ice is causing serious problems in country Victoria and all around Australia. This, according to Hare, has led to an increase in on farm property theft. Dealers who live in rural areas are willing to trade ice for farm equipment that they can then on-sell. It's never been more important to lock up your gear and have good security measures in place.


 7. Lock up your firearms
 This would fall into the more obvious category but Hare says you would be surprised how many people don't keep their firearms under lock and key. It is also recommended to keep your ammunition and magazines stored in different locations.


 8. Keep an inventory of all farm equipment
This is especially important on large properties with a lot of workers, but should be common practice on all farms, according to Hare. Take a note of all serial numbers. If smaller items are going missing unnoticed; the problem is likely to escalate to more valuable machinery.


9. Make sure your gear isn't visible from the road
Hare says this is probably the most vital tip. After a hard day's work, the temptation to leave gear where it is and likely to be needed the following morning can be high. High-value Items should generally be kept as close to the house as possible, or monitored by cameras if this is not possible. While bolder thieves may wander onto your property to see what they can find, this is less likely than someone spotting something of value from the access road.


10. Old-fashioned methods are still the best
This is an old tip, but can actually be one of the most effective. Consider marking or engraving your machinery and take a photo of this for proof of identity. This will go a long way towards helping the police, especially when serial numbers have been removed by the thieves or receivers of stolen goods.


If you're looking for used farm machinery for sale, check out our listings.



Subscribe to our newsletter
Sign up to receive the Trade Farm Machinery e-newsletter, digital magazine and other offers we choose to share with you straight to your inbox
You can also follow our updates by liking us on Facebook. 

Graders For Hire | Cranes For Hire | Telehandlers For Hire | Excavators For Hire