Top 10 safety tips for cotton growers
---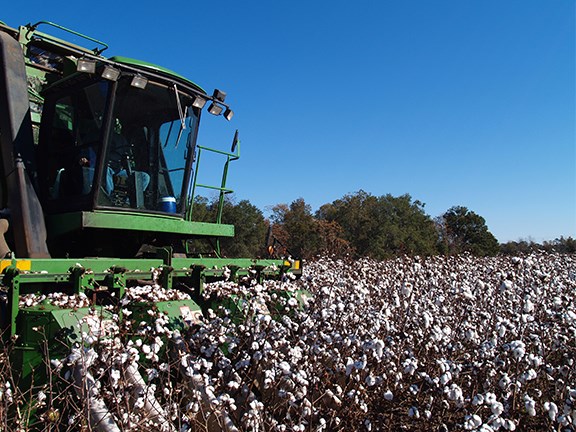 There are number of simple ways to prevent injury while working on cotton farms.

Cotton pickers and other farm machinery can pose a significant risk to operators if safety precautions are not taken, but there are number of things you can do to minimise the risk of injury on your cotton farm.


Pro-Visual Publishing has developed a useful Cotton Industry Guide to Safety 2016/17, which is full of useful tips that may help reduce the chance of you or one of your workers having an accident.
1.       Get your cotton picker serviced regularly
While harvesters are designed so that they can be operated safely even by a novice, one of the biggest risks to people working in an around them is machinery malfunction. This can usually be prevented by having you gear regularly serviced by an approved technician.
2.       Do a risk assessment on your gear prior to harvest
The Work Health & Safety Act actually requires the person who has management or control of machinery or tools in the workplace to ensure that a risk assessment has been done on each item. If it's old or getting worn, then consider replacing it or at least getting it repaired. This is especially important if it is functioning abnormally.
3.       Train your staff
All employees who are required to operate machinery must be fully trained so they are competent and know how to operate the machinery confidently and safely. Make time to instruct workers on the use of anything they may be unfamiliar with prior to the busy harvest season.
4.       Take care when touching any moving parts
Unguarded plant has the potential to trap, crush or entangle workers coming into contact with moving parts. The main risk of injury from contact with the cotton picker's moving parts is becoming entangled in the picker heads when they are being cleaned with the heads engaged, being crushed under raised heads, or where ram, head and basket locks are not used.
5.       Ask operators to identify the hazards
Cotton pickers should always be given a pre shift inspection. Any irregularities or suspected issues should be reported immediately and the machine should not be used until any potential mechanical or safety issues have been sorted.
6.       Check your guards
All dangerous parts must be guarded to prevent access to the danger zones. Fixed guards must be in place to prevent access to augurs, rollers and drive mechanisms. Operators must engage electrical switches that prevent access to internal moving parts while the machine is operating.
7.       Keep a UHF radio on hand
If an incident does occur you need to be able to call in help as soon as possible so it is good practice to have a UFH radio handy at all times in case something does go wrong.
8.       Keep your distance
Working distances between cotton pickers should be maintained at 100-metres. Do not operate a cotton picker on a slope that is too steep and never drive with the basket raised. Any instability can lead to slippage or roll-overs.
9.       Watch the power lines
Power lines can shift in the wind. Ensure all exclusion zones take this into account and amend your exclusion zones in accordance with this is needs be. An attempt should be made to drive clear of the power lines only if it is safe to do so. If it is not possible, the operator must stay inside the cabin. The electricity distributor should be called immediately to cut the power being supplied to the power line. The exclusion zone for power lines that carry more than 330kV is 8-metres.
10.   Dump the basket downwind
Always dump the basket downwind into the module builder. Dumping into the wind could result in cotton blowing back into the engine and start a fire. Also keep the doffer area free from trash and lint to avoid fire caused by friction between the spindles and trash.
To obtain a copy of the Cotton Industry Guide to Safety 2016/17 visit ProVisual.com.au
 

If you're looking for used farm machinery for sale, check out our listings.



Subscribe to our newsletter
Sign up to receive the Trade Farm Machinery e-newsletter, digital magazine and other offers we choose to share with you straight to your inbox
You can also follow our updates by liking us on Facebook. 

Graders For Hire | Cranes For Hire | Telehandlers For Hire | Excavators For Hire