YTO tractors profile & factory visit
---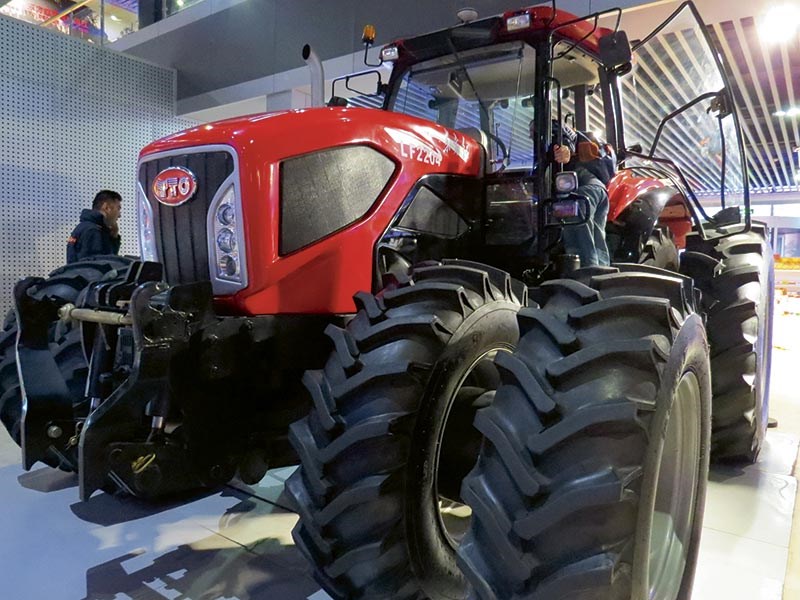 The 220hp YTO LF2204 tractor forms part of the company's push into the higher-horsepower market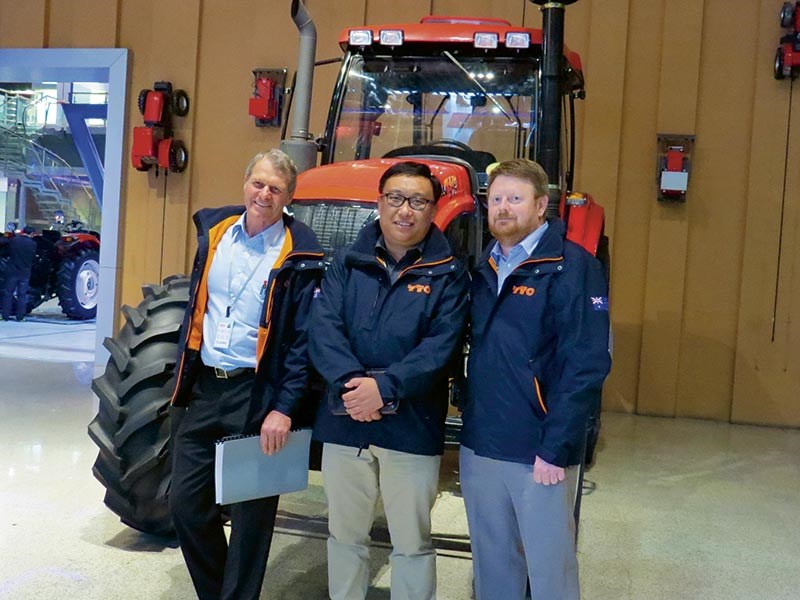 The team responsible for growing the YTO brand in Australia is (from left) AusEquip manager and EveryMach and YTO Imports managing director Les Clarke, EveryMach and YTO Imports director Leo Liu, and VCOTOM manager Miles Strohfeld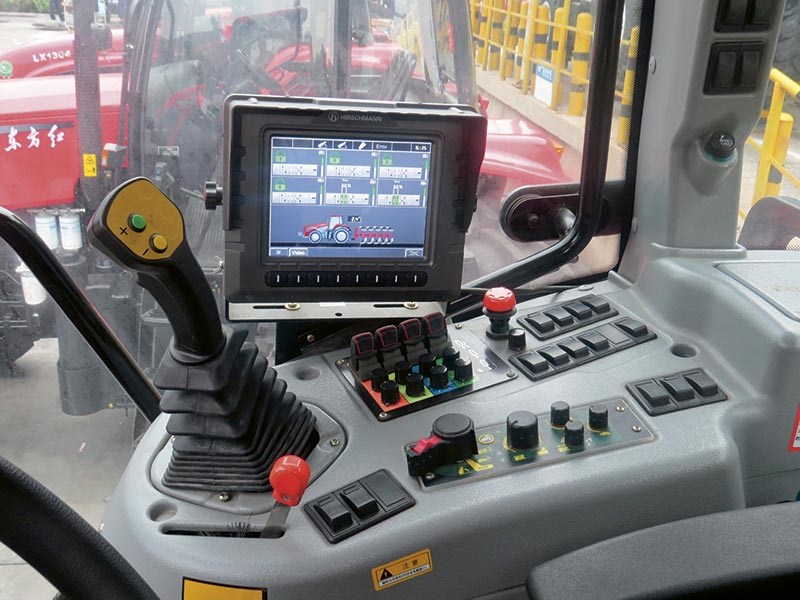 The control console is easy to navigate with operating information displayed on colour monitors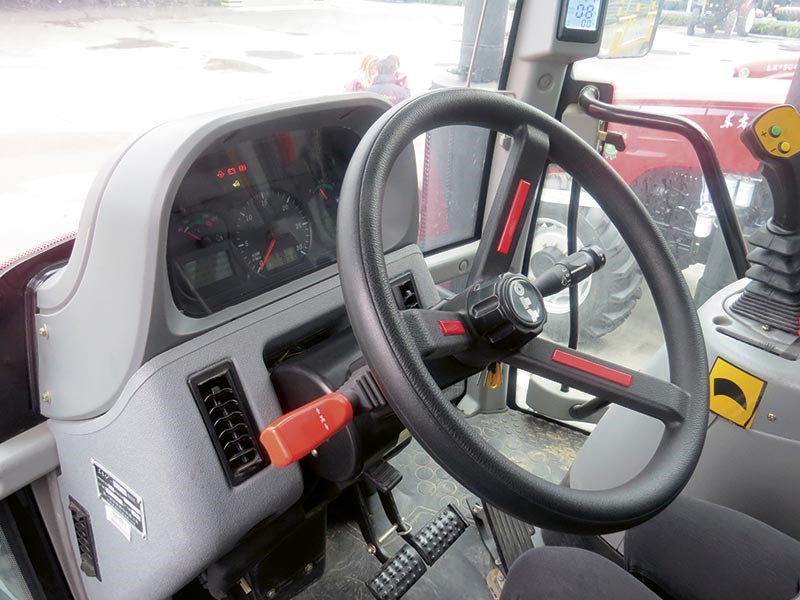 The YTO LF2204 features a steering- column-mounted power shuttle lever for clutchless directional changes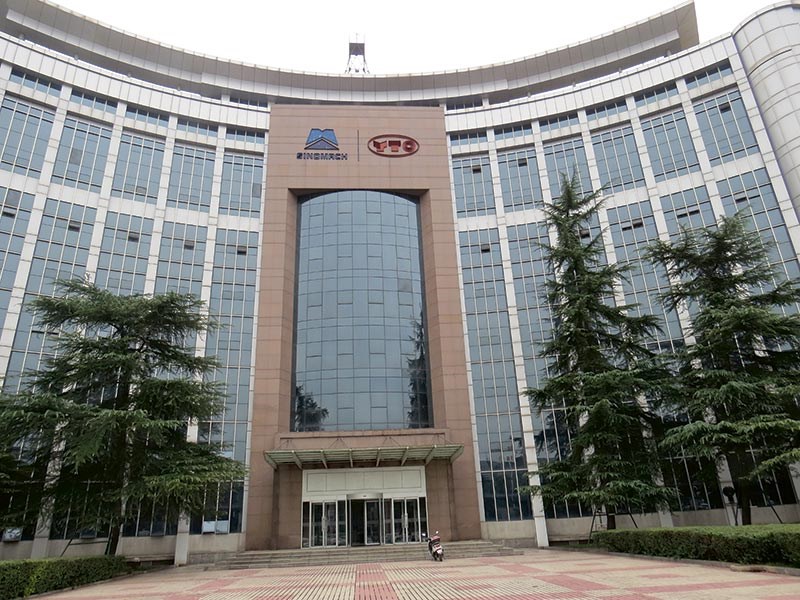 YTO's head office is located in Louyang, in central China's Henan province

Tom Dickson heads to the YTO factory in Louyang, China, to get the lowdown on how its tractors are made, how the company plans to increase market share in Australia and how the new-generation 220hp YTO LF2204 tractor handles

I'd walked around and admired the new YTO LF2204 tractor being shown off by the crew at the YTO assembly plant in Louyang, China, and, being the equipment reviewer that I am, naturally said I'd like to have a drive.
Consternation! They were quite reluctant to let me have a drive because they didn't believe a journalist from Australia would know how to drive a tractor.
After about 10 minutes of me explaining that I had been a farmer for 30 years prior to my career change into the media, they reluctantly agreed to letting me take it out on the road – but only on the condition I had a representative from YTO in the cabin with me.
I suitably impressed them all by jumping in and firing up the engine before my companion had even joined me in the cabin.
I skilfully dodged all the cars, trucks and scooters as we headed up the busy road, but could still feel a strong sense of uneasiness coming from the YTO representative who was furiously giving me hand signals as he sat nervously in the instructor's seat beside me.
Suddenly, it dawned on me that they drive on the other side of the road in China. It was amazing how much more relaxed he became as I crossed from the left to the right-hand side of the road! The traffic seemed to flow a lot better as well.
In the plant
I was in Louyang, in central China's Henan province, to check out how YTO makes the tractors that it presents as inexpensive alternatives to Australian farmers requiring power, reliability and usability.
The company was established in 1955 and was the first to make tractors in China. Since 1959, when the first tractor rolled off the production line, it has manufactured more than three million tractors and construction machines – such as road rollers, wheel loaders and dump trucks – as well as diesel engines.
YTO is regarded as China's premier producer of agricultural equipment. It manufactures about 100,000 tractors annually and holds in excess of 30 per cent market share of tractors sold in China and about 5 per cent of the global market.
YTO Corporation is now focusing on promoting the company in Australia and cementing a solid market share here.
Having checked out the Louyang assembly plant, I can best describe the assembly line as computer controlled with high human input. As in most of China, workers are used instead of automation because labour is so cheap here.
My concern was that the human element may result in inconsistencies, but this is mitigated by central computer control. For example, while a worker's role may be to position the components, computer-controlled tools guarantee uniform tensioning of every nut, bolt and screw.
Each of the 16 assembly stations at the plant has a quality control officer, whose role is to double-check the installations done at that particular station. The tractor can only move onto the next station after he is satisfied and signs off on the job.
Apparently the assembly line design is a copy of that used by John Deere a few years ago. While it does look a bit outdated, it appears to have all the quality control measures in place to match the more modern automated assembly lines.
Every single tractor that rolls off the production line is put through a driving test to check steering and handling. They are driven onto resistance rollers to make sure the transmission performs correctly under a variety of load levels, and further checking is carried out on the linkage, PTO, hydraulics, and electrical system.
My confidence in the brand was boosted knowing that every tractor is subjected to testing rather than just a random sample.


The YTO LF2204 test drive
One of the tractors fresh off the line was the YTO LF2204 I drove. It's a new-generation 220hp, 4WD, PowerShift tractor developed by YTO itself in a bid to push into the higher-horsepower tractor market.
It was the first time I had ever driven anything from the YTO stable, and I think what struck me most as I climbed in and sat myself down was the absence of electronic clutter inside the cabin.
It felt like hopping into a 10-year-old version of a Case, Massey Ferguson, John Deere or any other major brand – and I certainly don't intend that as a criticism, in fact quite the opposite.
Instead of being overwhelmed by control panels littered with switches, dials and joysticks that have no obvious use, as well as monitors blaring sirens every time I dare touch anything, I actually felt right at home among the basic and well-positioned set of controls. 
The YTO LF2204 features a 220hp Cummins electronic-controlled common-rail diesel engine meeting Tier 3 emissions standards. It's worth noting that the engine is a genuine Cummins manufactured in a Xiangyang factory jointly owned by US-based Cummins and Dongfeng Motor Corporation.
In fact, my confidence in YTO is enhanced by the long list of outsourced components that carry brand names held in high regard in Australia, including Fiat technology, Bosch electrics, LuK clutches, Hella lighting, Donaldson filters, Universal bearings, and Grammer Comfort seats.
An electronic PowerShift transmission features 46 forward and 41 reverse gears with automatic intelligent speed matching, as well as an electronic forward/reverse power shuttle. It consists of six ranges with eight speeds in each range.
For safety reasons, the top two speeds are locked out of top range when travelling in a forward direction, and the top seven speeds are locked out of top range in reverse.
The transmissions are manufactured in France in an old Case New Holland transmission factory that YTO bought to provide the company with its own factory floor, an established production line, and existing technology.
A closed centre hydraulic system delivers 124 litres per minute of oil flow to four pairs of remote valves and an electronically engaging 2-speed PTO. Fuel tank capacity on the LF2204 is a generous 456 litres.
The axles are designed for stepless wheel spacing adjustment and are ready for a set of duals to be attached when extra traction is required.
In the cab, the right-hand control console includes all the features you'd find on any of the top-brand tractors: a transmission control lever with push-button range and gear selection; a four-way hydraulic valve control panel with four groups of thumb switches, each with a flow regulation and timing knob; 4WD and diff-lock engaging switches; and a PTO controller with automatic disengaging feature linked to the three-point linkage arms. Electronic three-point linkage functions include lift height and speed control.
An LED gear display monitor is built into the right front cabin pillar. It displays the status information of the tractor, including the travelling direction, travelling speed, current gear and pre-set gear.
YTO's desire to meet the demands of the Australian market resulted in the installation of an enhanced cooling package, improved cabin seals for dust prevention and lighting upgrades.
In fact, a major reason for taking an Australian contingent to China was so we could inform the tractor development team what upgrades the tractors would require to survive in Australia's harsher environment.
Familiarity
For the moment, the management team at YTO has chosen to retain simplicity and familiarity in their design. The plan is to produce reliable, powerful and easy-to-operate tractors that won't be stopped by the failure of a cheap piece of electronics or computer software, and that our aging farmer population will feel at home in behind the wheel.
Contractors are demanding highly advanced pieces of equipment in the belief that they potentially improve productivity and efficiency.
While I'm not questioning the benefits of all the modern features and functions of today's tractors, I do believe there is still a massive market for a tractor without all the bells and whistles at a price suitable for the operator who doesn't spend all day behind the wheel.
Les Clarke, the manager of YTO tractor dealership AusEquip in Pakenham, Victoria, and a managing director of YTO imports and EveryMach, says the YTO tractors are the perfect choice for the farmer who focuses on power, reliability and usability.
"Australia is full of farmers who don't want or simply can't afford to pay an extra $40,000, $50,000 or even $60,000 on a tractor that has features and functions that they will never use and only complicate the operation of the tractor," he says.


Quality control
The YTO team is well aware that its tractors will be thoroughly scrutinised by a sceptical Australian market. Many Aussies will be waiting for that one failure, even hoping for a fail, just so they can stick the boots into the Chinese import.
YTO International general manager Liu Jian Guo tells me the price can be kept low for two reasons.
"First of all, the labour cost in China is fairly low," he says. "Secondly, we keep a close eye on expenditures.
"Every year we set standards for our purchasing department to follow. If they don't follow and stick to the manufacturing costs, we will take action. We are very strict in that regard."
But YTO is also aware that price alone will not convert to sales. As a brand, it will have to convince the market that its tractors are designed well and thoroughly tested, implement excellent quality control measures on the production line, and provide a high standard of warranty and aftersales service.
More than anything, they have to be seen as value for money.
As part of my tour of YTO's facilities in China, I visited the China Official Tractor Test and Evaluation Centre, or COTTEC. This is a laboratory approved by the China National Accreditation Committee of Laboratories to carry out independent testing in accordance with OECD and Agricultural Tractor Test Treaty Organization policy. 
In accordance with international standards such as GB, JB, ISO, OECD, ASAE and SAE, one of the tests the centre does is measure the ability of the engine to perform at temperatures as high as 70 degrees or as low as a chilly -45 degrees.
In a soundproof room, the engines' noise and vibration levels are calculated. The transmission, clutches, brakes and other components are also put through stringent testing until they satisfy world standards.
The latest in transmission testing machinery has just been bought from Germany at a cost of $4 million, and will be used to ensure YTO's new CVT transmission meets world standards.
The Aussie connection
EveryMach and YTO Imports director Leo Liu says Australian buyers are logical and rational when making their purchasing decisions.
"As long as our tractors are of good quality and fit the requirements of farmers in Australia, we feel that's enough reason for Australians to consider us," he says.
"We wish to build long-term relationships with our customers in Australia, not stopping at the buying and selling stage. We believe if we put our customers first, we will do well in Australia."
YTO tractors are supplied to 20 dealerships in Victoria, South Australia, New South Wales and Queensland through two distributorships – VCOTOM in Toowoomba, Queensland, and AusEquip in Pakenham, Victoria.
Over the course of the trip I got to know Les Clarke and VCOTOM manager Miles Strohfeld, and realised that both men share a strong passion for providing Australian farmers with a high-quality, low-cost alternative.
The YTO tractors currently available in Australia range in size from 35hp to 220hp, with plans to bring in higher-horsepower models of up to 400hp with full PowerShift and CVT transmissions in the future.
Clarke says his best sales are coming from the 90hp and 125hp models, and he's struggling to keep up with the demand.
"To guarantee that we can maintain supply of tractors and parts in the future we are planning to build a regional headquarters in Melbourne that will not only service Australia but also New Zealand," he tells me. "It will have the ability to fully service the Australasian region."


The bottom line
I was somewhat surprised to discover that the size, appearance and quality workmanship of the tractors made by YTO far exceeded my expectations.
The company seems well aware that maintaining a high level of quality control in the areas of production, assembly, pre-delivery, delivery and after-sales service is paramount to its success in the Australian market. From what I've seen, they seem to have it well in hand.
The best way I can sum up what I thought of the YTO tractors is to say that if I was to get back into farming, I would have no hesitation in buying one. If you're in the market for an upgrade, they are well and truly worth a look.
There were two things I learnt on this trip: I don't think I'll get used to the ducks' feet, jellyfish and frogs I dined on in China and, more importantly, I think we'll be seeing a lot more of YTO-branded tractors on farms across Australia.


Subscribe to our newsletter
Sign up to receive the Trade Farm Machinery e-newsletter, digital magazine and other offers we choose to share with you straight to your inbox
You can also follow our updates by liking us on Facebook. 

Graders For Hire | Cranes For Hire | Telehandlers For Hire | Excavators For Hire