10 ways technology is transforming agriculture
---
Technology is helping to close the geographic divide in our regional communities, according to Telstra.
In its white paper Regional Australia's Technology Future the telco explains how through the Internet of Things (IoT) regional Australia's industry and residents will benefit in the long run. IoT refers to cars, houses and infrastructure which are all connected to one another through a network.
With the 5G network on the horizon, Telstra says this faster data collection will help farmers make better decisions and will reduce situations which could impact profits and livelihoods.
Here are 10 of the ways we can expect to use IoT tech in rural communities in the near-, medium- and long-term future:
1 Water monitoring sensors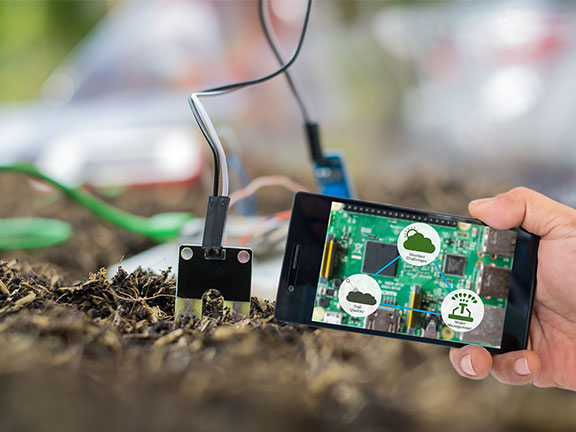 IoT-connected water monitoring sensors can be attached to water tanks that monitor and record water levels in real time.
If network connected, these sensors alert farmers when their water levels drop below a certain percentage. Network-connected sensors can also alert farmers of damages to water lines or tanks, so the farmer will know before the damage is too little too late. This is the tech we like to see!
2 Soil health sensors
Soil-embedded sensor systems which are able to track moisture and soil health are another invention with huge potential. These eliminate any guesswork when it comes to watering and fertilising. Thanks to the network, data can be integrated into farm scheduling activities, increasing quality and yield and allowing timely procurement of consumables and labour, Telstra says.
3 Livestock health monitors
Ingestible sensors for your livestock … this isn't a joke, by the way. Just like the human smart pills currently under research by RMIT, animal-specific pills designed to monitor livestock health are on the horizon. When connected to the Internet of Things, anything from your cattle's rumination process to the fertility or health of your prized llama can be monitored and tracked in real time.
4 Machinery trackers
If your farm is full of these neat IoT sensors, then you can track your machinery and be alerted when it's time to send your tractor or header in for maintenance. They'll also play a big role in increased autonomous machine use.
These sensors will also be crucial in providing performance data regarding cropping activities to farm owners via what Telstra calls a farm-wide dashboard. This dashboard can provide a view of livestock and crop health as well as business profitability and health. Definitely something to look out for.
5 Drone integration
Now here is some technology we are super-excited about. Drones, once a hobby toy, are now banging down the door of almost every industry including the agriculture sector, and farmers are jumping at the potential drones bring.
These unmanned aerial vehicles (UAVs) are able to conduct tasks as simple as surveillance of your property, which is extremely useful when living on huge stations and properties. Drones will also be capable of carrying out quantity surveying or, with the help of pre-programmed flight paths, the ability to check water points.  
Drones can also be used for livestock mustering in place of helicopters, though we personally would be sad to see the chopper fade into farming folklore!
6 Remote health monitoring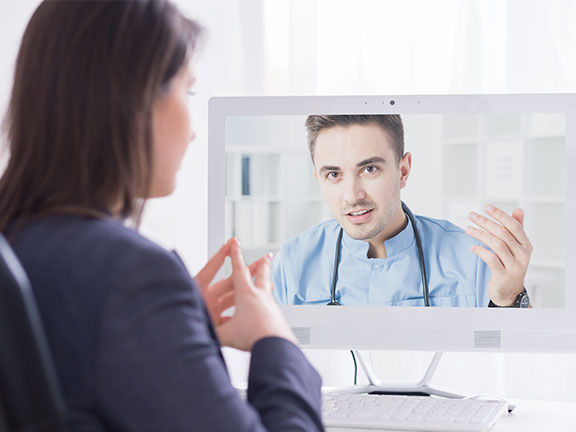 IoT technology will not only benefit our farms but also our rural communities, for example the proposed remote health monitoring system.
Regional Australia has an older population than the cities and health- and aged-care can be far away when needed. The remote health monitoring suggestion by Telstra allows people to live independently in their own homes for longer.
Through the use of video conferencing and medical-grade IoT wearables, community nurses and doctors can are able to supervise patients as well receive updates of patients' vital signs. Telstra says this allows for early intervention and reduced hospital admissions.
7 Smart homes
Personally I get scared when thinking about having a 'smart house' in which my family home is connected to a network and I can remotely control my lights, windows, doors, etc.
While Telstra says the future 'Smart House' will improve physical security and contain bio-sensors to detect poor health or slip-and-fall sensors and able the elderly to stay on the land for longer, my mind keeps thinking of 2001: A Space Odyssey.
8 Delivery drones
As we mentioned before, we love drones and within the next five to 10 years we can expect drones to be delivering medicine or small machinery parts around the country at lower costs in comparison to the standard delivery Joe, Telstra says.
The emergence of 3D printing means a machinery part can be produced within hours and then delivered via a drone, vastly reducing frustrating waiting time.
While that isn't good news for delivery companies and couriers, Telstra says this technology will be important for when regional areas become isolated for long periods of time due to extreme weather events.
9 Education like never before
Telstra foresees a dramatic change in the education system over the next decade, predicting the death of the class room, with schools being just a 'hub' for occasional visits.
Thanks to network-connected devices such as wearables and apps, students will be able to learn interactively and virtually and take control of their own education.
We find this one a little far-fetched, to be honest. We still think there is the need for schools and teachers … how else are we supposed to get the buggers out of the house?
10 Improved gene editing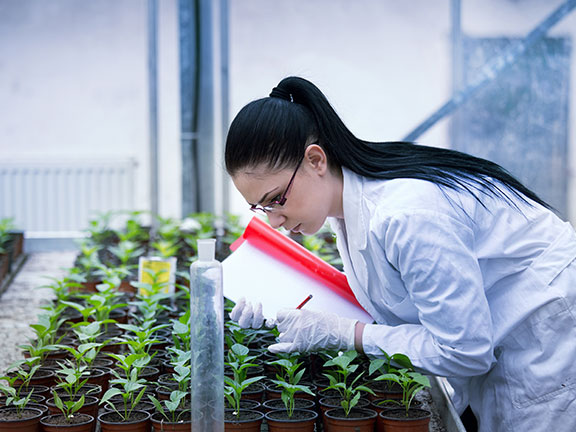 Genetic modification in agriculture is nothing new, though it's needed now more than ever as farmers face challenges from climate change, disease, pests and disasters.
The future's genetically modified crops will be able to better withstand our droughts and heat, resist insects without the use of herbicides and improve yields.
As an example, a rice variety being developed under the C4 Rice Project aims to improve photosynthesis to the point that yields will increase by 50 percent.


Subscribe to our newsletter
Sign up to receive the Trade Farm Machinery e-newsletter, digital magazine and other offers we choose to share with you straight to your inbox
You can also follow our updates by liking us on Facebook. 

Graders For Hire | Cranes For Hire | Telehandlers For Hire | Excavators For Hire