Diesel decisions
---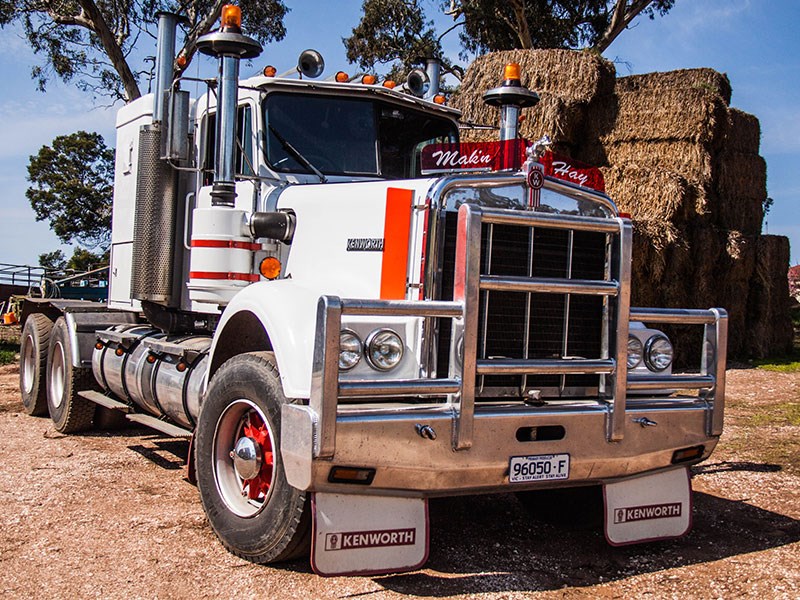 This 1980 W model sports a 400hp Cummins and a 15-speed overdrive 'box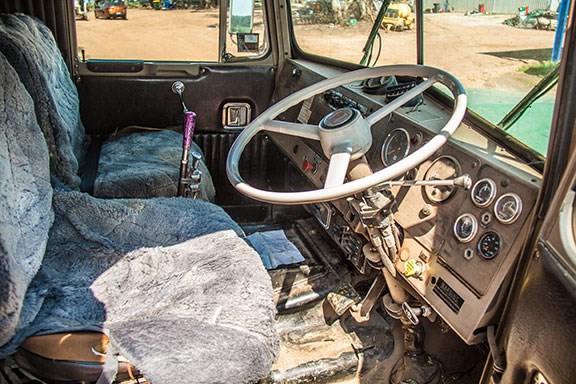 It may look well used but this S2 still drives like a charm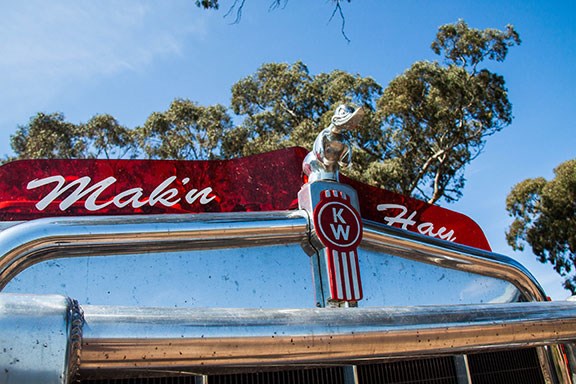 Every W model should have an angry duck on the bonnet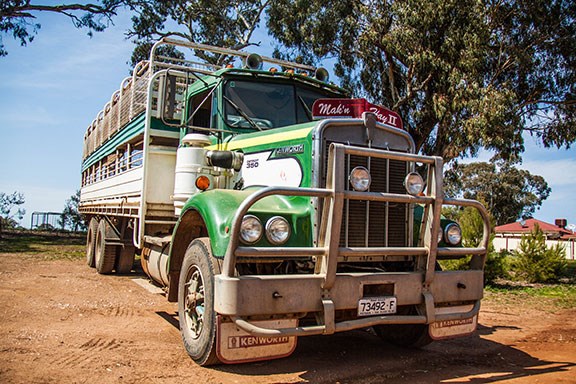 This 1982 S2 Kenworth motorvates with a Silver Series 692TTA Detroit

Matt Wood takes a look at a couple of classic Kenworths, but can only drive one

Adrian O'Connell wants me to choose – goddamit! I'm torn. I mentally hop from one foot to the other as I try and make a decision. Parked before me sit a pair of iconic trucks – and I can only drive one, which I think is a little unfair.
I mean, how am I meant to choose between a Cummins-powered 1980 model W924 Kenworth and a Detroit-powered 1982 S2 Kenworth for a drive?
Not only that, behind me in the shed also sits a 1968 Flintstone Mack tipper that looks like it could use a run. The expression on my face probably looks a little like one of those Facebook videos where people tease a kitten with a laser pointer.
Of course, I should be thankful Adrian is giving me the time of day at all. He's currently flat chat in the midst of shearing and he's rather generously taken a couple of hours out to show me around his trucking toys.
Basically, I just need to suck it up and choose.
Earn their place
These trucks aren't show ponies; they all need to earn their keep. The S2 has been stretched into a rigid and currently has a stock crate on its back. The W model hauls hay and the Mack tipper, well, tips.
The Central Victorian farmer runs about 3000 acres of land which produces Angus cattle, merino sheep, canola, barley and about 500 acres of hay. And, among all that, Adrian also finds time to play with trucks.
"I used to have an FLB Freightliner as a farm truck with a Series 60 and 18-speed in it," he recalls. "It was a good truck but it was an electronic engine, of course, and I wanted to get away from that. So I bought the W model!"
The FLB stayed a part of the farm fleet for a while but, given the choice, Adrian found himself always opting for the W.
"I've always liked W models," he says, "There's just something about them that's special.
"A fella said to me years ago that there's nothing like jumping behind the wheel of a W model," he grins. "He's right, there's nothing like it.
"Even back when I was a kid in school I would draw them," he laughs. "They were such an iconic truck."
Not a Euro fan
Farming has always been Adrian's primary occupation but a love of trucks has always been in the background.
"I just don't like the Euro stuff, though," he adds. "We had a G88 Volvo for a bit and it was red hot on parts price wise.
"Like most farmers, if something breaks you fix it. With the W model I feel like I can just fix something if there's an issue. I'm a very hands-on person."
The W model is a very neat bit of gear. The 14-litre Cummins is rated to 400hp and is backed by a 15-speed overdrive Roadie.
"We mainly use it to cart hay," he says. "It probably only does about 10 to 20,000 k's a year depending on where the hay needs to go."
This can see the white W model run from Carisbrook to Geelong, Gippsland or even up into the Riverina. "It's a usable toy, but it's got to earn its keep." The old Kenworth also gets a run to the occasional show.
Detroit time
I end up opting for a steer of the old S2, mainly because I've never driven one before. This one uses a 350hp Detroit 6V92TTA Silver Series to get some 2-stroke mumbo to the drive wheels and, like the W model, uses a 15 overdrive for cog swapping. It's hard to turn down a drive of a screaming jimmy at the best of times!
The S2 may not be as pretty as the W but I've always been taken by the look of these short-snouted Kenworths. With the big banger doing all the longer-distance work, the S2 covers stack hauling and hay carting and also tows a dog trailer on occasion.
This truck originally belonged to JJ Leech Transport in Castlemaine as a line-haul prime mover. Through the faded and chipped paint, traces of the old blue Leech livery are starting to become visible. Somewhere along the line it was stretched into a rigid. But the Detroit fires on cue and settles to a distinctive V6 idle as air builds up in the braking system.
Adrian has owned this truck for about 10 years. The ownership experience didn't start out that well, however, with the Detroit grenading on the trip home.
"The bloke I bought it off was very apologetic, though," Adrian recalls. "He even offered me my money back."
However, Adrian persisted with the S2 and had the 692 rebuilt. With practiced ease, Adrian steers the little Kenny out of the hay shed and out into the sunlight. The V6 rumble stays at a respectable noise level as we roll down the farm driveway at a sensible pace.
TTA tunes
Once out onto the main road, Adrian puts the boot into it and the 692 responds with a bellow. To date I'd never driven a turbo-charged Detroit and certainly never a V6.
Compared to naturally aspirated V8 models, the 692 sounds only slightly more subdued with a turbo on it. There's still a supercharged whine to the GM as it winds up but it doesn't feel as if it's trying to suck the bonnet down its gullet.
Then it's my turn for a drive. Sitting in the driver's seat, I'm amazed at what an ergonomic horror these things are. The tiny cab feels quite claustrophobic and the uneven floor under foot makes it hard to find a comfortable driving position.
I grab a gear and get rolling. Being a Detroit, it wants and needs to rev to make horsepower, so I feed it some fuel.
The six is very peaky and requires you to be on top of your gear-changing game. If you're just a fraction too slow, the revs will drop and things will come to a halt pretty darned quickly.

I only muff a couple of changes before getting things going. The 692 provides an entertaining soundtrack as I get up to speed. Of course it wouldn't be a Detroit if there wasn't a satisfying trail of fuel smoke in the sky behind us.
The short, stubby bonnet out front gives the illusion of driving uphill as we go. But there's real character in this truck and the Silver Series GM gives the rigid plenty of highway legs. I'm starting to warm to it. And she drives pretty tight for a farm hauler.
The drive is all too brief but it at least gave me a bit of insight into the driving experience. I love the proportions of these little Kennys and, of course, the accompanying Detroit soundtrack.
Adrian admits that the S2 is looking a little used these days.
"It will get a rebuild one day, though," he says.
In the meantime, there are sheep to be shorn and Adrian has to fly. He's a lucky guy. Farming allows Adrian to indulge a passion for old bangers as long as they can justify their place in the shed.
I take one last look at the W model; it looks the goods, gleaming white in the sunlight. Maybe I should've just …
Subscribe to our newsletter
Sign up to receive the Trade Farm Machinery e-newsletter, digital magazine and other offers we choose to share with you straight to your inbox
You can also follow our updates by liking us on Facebook. 

Graders For Hire | Cranes For Hire | Telehandlers For Hire | Excavators For Hire