VIDEO: World's most demonic D-Max driven
---
We took the demonic Ross Stone Racing D-Max Super Ute for a belt around Norwell Raceway...here's what 340HP and 700Nm in a stripped, caged race ute feels like!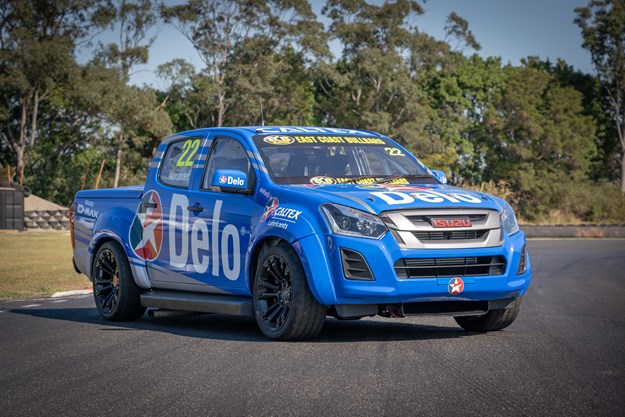 The charm of utes was always a bit lost on me. Growing up in Australia an indifference to the humble utility was - and still is - sacrilege, so this is the first and last time you'll hear me admitting I wasn't always a fan.
Things changed when about five years ago (and many cars into my wallet-sapping motoring obsession) I succumbed to the allure of a ute as a budget tow rig.
The steed of choice? A BA Falcon ute, which - across many years of trouble free daily driving - saw more abuse than your average drift car and less maintenance than a uni student's first set of wheels. Basically, I just couldn't kill it.
On top of its unexplainable reliability, it was handy. Very handy. I was always sure I'd end up on a #loadfail Facebook post because that thing carted just about everything you could think to put in a ute – and then some.
Fast forward a couple of years and I've done the rounds in just about every dual-cab 4WD ute on the market; the perks of motoring journalism.
The past six months, though, has been spent in Isuzu's 2018 LS-U Space Cab D-Max – essentially the same as the current model, but a four-seater space cab with more tray than you can poke a stick (or a friend's mattress during a house move) at.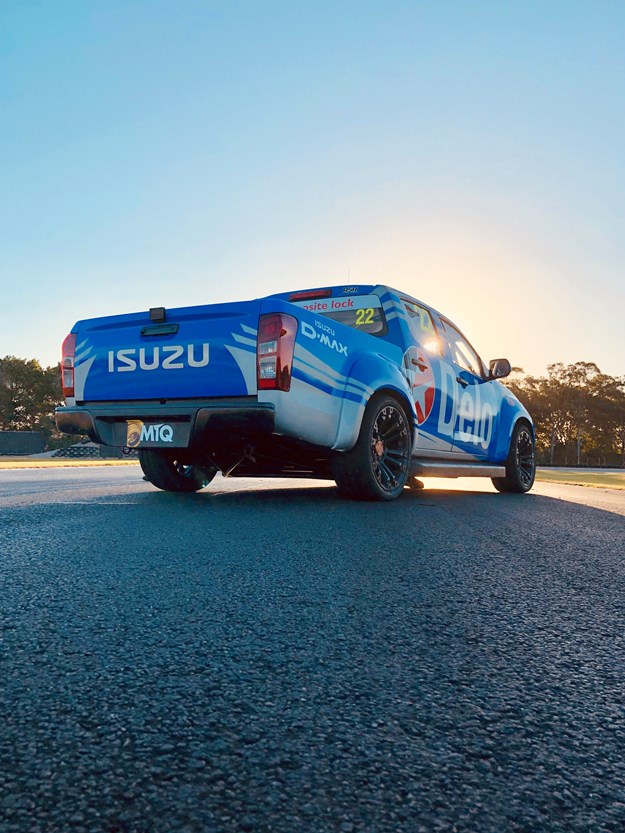 As you may have read in my 'Jack of all trades, master of no…bull' review of the D-Max, it's a go-anywhere vehicle that's, in one word: dependable.
If you want to know exactly what I liked and disliked about it then go read the full review because there I'm comparing it to something louder, lower and a lot racier.
I was being offered a drive in the world's most demonic racing ute, a possessed off-its-head D-Max that somehow started life as a bog stock road-going tradie ute.
What better place than Queensland's Norwell race track to drive the Caltex Delo Racing D-Max, with a bit of much-needed instruction from Ross Stone Racing's Tom Alexander, of course.
Despite its hard-core appearance this SuperUte still features the same 4JJJ1 turbo-diesel the road-going D-Max runs, but it's had the wick turned up to 11.
How does this sound: 340HP and 700Nm in a stripped, caged D-Max on sticky rubber? Forget how it sounds! I can tell you now it was bloody awesome to drive.
As I sit in what is probably the most radical example of a D-Max ever built, I struggle to recognise any clues that it was once a stocker.
The bark of the wound-up diesel and 'bitey' twin-plate ceramic clutch are the first giveaways there isn't much D-Max left in this beast, as I pull out onto the track with a big old grin across my face.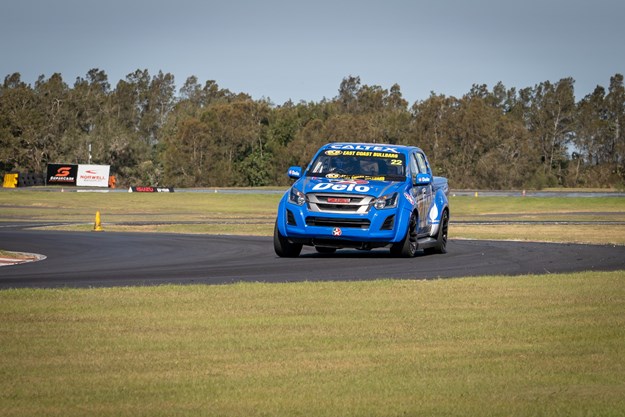 I'm admittedly pretty useless in a race car, but while I was barely scratching the surface of what this thing's capable of it defied what I thought a ute could achieve.
At 1,900kg, it feels surprisingly nimble and it pulls up as good as any thanks to huge Brembo 6-pots up front and four-pots at the rear. A perk of 20-inch wheels is plenty of space for dinner plate-sized rotors, for sure.
Acceleration wasn't mind-bending, but for nearly two tonnes of metal it was no slouch out of corners and careless right-foot enthusiasm would still quickly bite you in the tush.
Riding shotgun while Tom pushed at near race pace around the tight Norwell circuit, both showing me what the ute was capable of and reminding me I'm quite simply a lesser man, it became apparent the D-Max's torque was its superpower.
Tom punched out of corners using the ute's meaty torque spread in a higher gear than you'd think was ideal, but that style of driving seems quickest in these diesels.
The moment I could get the harness off and climb out, I was over chatting to the Ross Stone Racing team mechanic about how much boost I'd need to shove down the throat of a road-going D-Max to get SuperUte levels of performance. Unfortunately, it seems it's not quite that easy.
The only thing I'd change about the SuperUte Series - and I'm being picky here - is a bit more diesel soot and screamer pipes.
Maybe next year…anyway, check out the video below!
Subscribe to our newsletter
Sign up to receive the Trade Farm Machinery e-newsletter, digital magazine and other offers we choose to share with you straight to your inbox
You can also follow our updates by liking us on Facebook. 

Graders For Hire | Cranes For Hire | Telehandlers For Hire | Excavators For Hire