The new farm machinery brands
---
WAFarmers CEO Trevor Whittington says Russian manufacturers (among others) have woken up and are back in the export game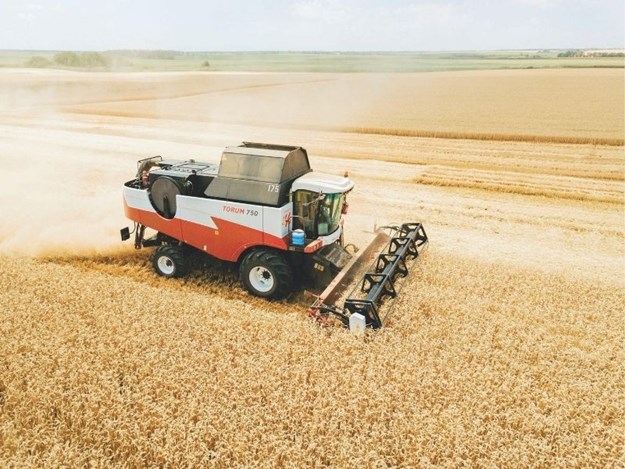 Could we see the Russian Torum combine harvester from Rostselmash here in Australia?
Some may even have heard of one of our greatest farmer inventors, Headlie Taylor, who designed both our first combine harvester in 1914 and our first self-propelled header, the Sunshine W model, in 1924. 
However, by the 1990s, the abolition of protective tariffs combined with increasing international competition resulted in local tractor and harvester manufacturers being run out of business.

NEW PLAYERS
Today, almost all the global brand names of big farm machinery that we are familiar with originate in design out of either Europe or North America. 
Many of these global manufacturing companies still make the majority of their equipment in the country of origin, but there is an increasing move to establish plants in other parts of the world, particularly in our competitor grain growing nations. 
In fact, it's not hard to find a major manufacturer today who does not have factories building big farm gear in South America or Eastern Europe. Only China seems to be left off the list, in part because it has so many of its own brands of tractors and headers.
However, the green, red, yellow and black are not the only ag machinery companies that are busy globalizing their manufacturing operations. The Russian manufacturers have woken up and are back in the export game in a big way.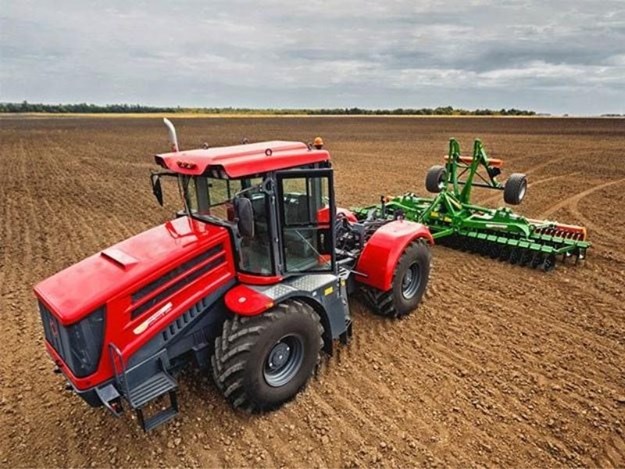 Kirovet made its return to Australia last year
In Australia, they are now marketing the Kirovets TMZ 420hp (313kW) tractor with a Russian-designed engine for $250,000 landed and their biggest model powered by a Mercedes 428hp (319kW) engine is listed at $285,000, about 60 per cent the cost of any tractor of equivalent power.
Rostselmash, based in Rostov in the heart of the Russian wheat belt, builds a very high-tech machine using imported Mercedes or Cummins engines and global parts, which is cheaper than any of the North American tractors but more expensive than the Kirovets. It is also looking to bring in its harvesters including the class 10 Torum 770 tracked machine running a 650hp (485kW) engine at a big discount to the new John Deere, Case, and NH options.
The company has also gone the other way and moved to establish a presence in Canada, having purchased Versatile back in 2007 then moved the manufacturing of its2375 (375hp/280kW) model to Russia.
Further to this, it is now badging some of its own Russian-designed and made headers with the Versatile brand for sale to both the European and American markets.
This is a clear signal of the emergence of the relatively unknown manufacturers of big ag equipment onto the global marketplace. Another example is the Finnish Sampo Rosenlew brand that is a manufacturer of medium high-tech sized harvesters, which have recently seen the giant Indian manufacturer Mahindra take up a 35 per cent stake in it, with plans to take its machines global. 
With both Mahindra and Versatile having well-established service and supply chain networks into Australia, it is likely we will see these manufacturers move to begin supplying the Australian market with the Rostselmash and Sampo brands sometime in the near future.
Other big global manufacturers of large headers and tractors that are looking at Australia as a future market include Gomselmash from Russia, which makes harvesters, and AGRICO from South Africa, which make big four wheel drive tractors. 
In addition, there is a long list of Argentinian self-propelled sprayer manufacturers such as Caiman and PLA, which have gone global. Brazilians already have all the big brand global manufacturers producing locally plus its own homegrown designs, including Stara, which builds self-propelled sprayers and large front wheel drive tractors with exports to 35 countries.  
With over 100 tractor makers, China is rapidly increasing the size of the equipment produced. For example,  Xuzhou Kat recently launching a 440hp (328kW) four wheel drive tractor at US$103,000. At the other end of the scale is its headers, one of the biggest being the Zhonglian 100kW model, but it looks about the same size as the old Inter 711 and sells for about the same price as when they were first launched back in 1977: US$20,000.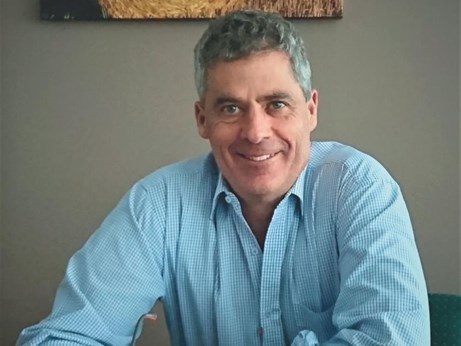 WAFarmers CEO Trevor Whittington

BENEFITS TO AUSSIE FARMERS
Any new entrant into the ag machinery sector is good for Australian farmers, as it will help drive down the cost of expensive machinery, which is important for our long-term competitive viability.
However, no new entrant is going to stay in Australia if our farmers are not prepared to have an open mind to buying unknown brands.
The global message is if Argentina and the Black Sea are utilizing cheaper horsepower to grow their crops and keep their costs down, then our farmers will also need to be prepared to look further than the well-known North America or European brands.
Subscribe to our newsletter
Sign up to receive the Trade Farm Machinery e-newsletter, digital magazine and other offers we choose to share with you straight to your inbox
You can also follow our updates by liking us on Facebook. 

Graders For Hire | Cranes For Hire | Telehandlers For Hire | Excavators For Hire