Minimum wage "necessary" for fruit pickers: FWC
---
Fruit pickers in Australia could be granted the minimum casual rate wage, after the Fair Work Commission ruled in favour of the Australian Workers' Union (AWU) bid to amend the Horticulture Award.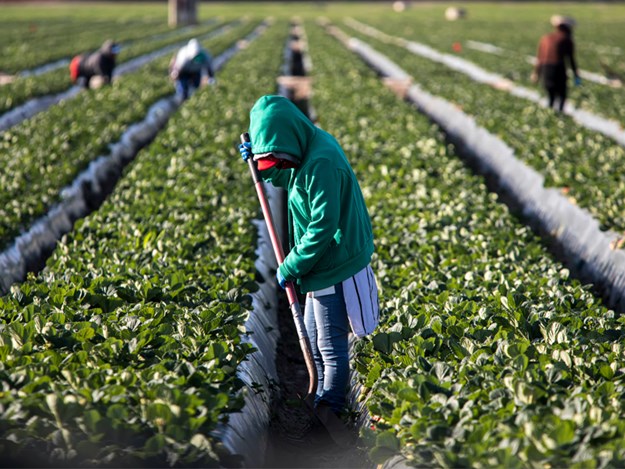 The AWU says the ruling is the most significant industrial decisions of modern times
In a Full Bench decision, the Fair Work Commission last night expressed a provisional view that the Horticulture Award should be varied, finding "the existing pieceworker provisions in the horticulture award are not fit for purpose; they do not provide a fair and relevant minimum safety net." 
"The Full Bench was satisfied that the insertion of a minimum wage floor with consequential time recording provisions in the piecework clause is necessary to ensure that the Horticulture Award achieves the modern awards objective," the decision says.
If approved, the amendments would mean fruit pickers are entitled to the minimum casual rate pay of $25.41 per hour. 
But changes have not been made yet. The FWC is now calling for submissions in response to the proposed changes, which must be filed no later than November 26.
The AWU first brought its application to vary the Horticulture Award to the FWC in December of last year, seeking to vary the clause that deals with pieceworker rates.
A piece rate is when pickers are paid in accordance with the quantity of fruit picked, or vegetables harvested. 
However multiple reports have emerged suggesting employers are paying staff, often backpackers or seasonal overseas workers, inadequate sums for their labour and in some instances, as little as $3 per hour, the AWU says.
The application was opposed in the FWC by groups including the National Farmers' Federation, the Australian Industry Group and the Australian Fresh Produce Alliance.
AWU National Secretary Daniel Walton says the historic guarantee for fruit pickers is one of the more 'significant industrial decisions of modern times'.
"I believe this decision ranks among the great victories of our union's 135-year history," Walton says. 
"Fruit pickers in Australia have been routinely and systemically exploited and underpaid. Too many farmers have been able to manipulate the piece rate system to establish pay and conditions far beneath Australian standards. 
"The changes our union proposed, and that the FWC has now accepted, will put a safety net under fruit pickers to ensure they get what every worker in Australia deserves: a fair day's pay for a fair day's work. 
"Now it will be easy for workers — even if they don't have good English language skills or Australian connections – to understand if they're being ripped off. From now on if you're making less than $25 an hour fruit picking in Australia your boss is breaking the law and stealing from you.
"I expect the federal government will join the NFF in fear mongering about this decision. After all they have just hatched a plan to bring in even more easily exploited workers from South East Asia. But now those workers can at least know if they're being exploited. A clear floor has been put in place. 
"This decision is not just a huge win for our union and for workers, but for regional and rural Australia. Workers who earn more, spend more in local shops. They pay tax. They rent local houses and contribute to regional communities. 
"The so-called labour shortage in fruit picking has, in large part, been created by greedy employers destroying Australian working conditions. This decision is a huge step along the path to fixing this." 
Subscribe to our newsletter
Sign up to receive the Trade Farm Machinery e-newsletter, digital magazine and other offers we choose to share with you straight to your inbox
You can also follow our updates by liking us on Facebook. 

Graders For Hire | Cranes For Hire | Telehandlers For Hire | Excavators For Hire