Insurance
Getting the right cover
Insurance has now become very sophisticated to enable it to cope with our ever changing society and the increased risk that not only technology but also the way we do business is bringing to it. Specialist insurance brokers now act as intermediaries for many businesses to get the best deals from insurance companies.
At the very least, a business should consider the following insurances:
Plus, other risks and insurance brokers.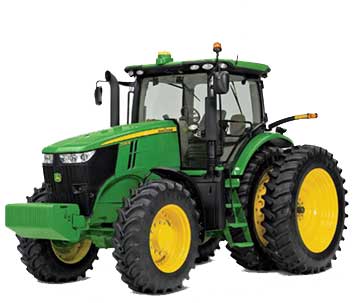 Property and buildings
Buildings should be insured against fire, lightning, explosion of gas and other risks, although most policies exclude normal wear and tear, acts of war, civil disobedience - the likes of riots, and the catch-all 'acts of God'.
The business premises need to be insured for their full rebuilding cost (including professional fees and the cost of site clearance) and not just for their market value. It does pay to get expert advice to calculate these costs when setting up the policy.
Business assets and equipment - sometimes called Contents Cover
Stock should be insured for cost price; plant and business equipment can be insured on either a 'replacement', as 'new' or an 'indemnity' basis. Indemnity means the value that the plant is written down to by an assessor and may be far lower than the full cost to replace.
Contents, as well as covered for fire and the like mentioned above, will usually have cover for theft, providing there has been forcible entry to or exit from the premises. Damage to the building resulting from theft or attempted theft is also normally covered.
Vehicle insurance
Most businesses will have one or more vehicles, so some form of motor vehicle policy will be necessary. Generally you can cover individual vehicles or cover your entire fleet of vehicles. Some flexibility may be required to cater for family, permanent and casual staff, and for variation in risk because of the age of the drivers.
Liability insurance
Public liability is a business or individual's legal liability to pay damages to other people or their property caused by the insured. However, there has to be some proof of negligence against the company or individual.
Product liability insurance is your legal liability to pay damages consequent upon a defective product being used by a customer. Alternatively, where damage is caused to a person or third party by a product you have supplied.
Professional indemnity insurance provides protection against any action by clients who believe they received bad or negligent services, and incurred a loss as a result. Most professional bodies have professional indemnity insurance cover - in some cases it is compulsory. If you supply advice or services such as consultancy, then you should consider professional indemnity insurance.
Other risks that should be considered include:
Material damage, consequential loss, business interruption, fidelity of staff, computer system protection, statutory and employers' liability, income protection, directors' and officers' liability, professional indemnity, travel, marine transit, fidelity guarantee, trade credit, and performance bonds to name a few.
Insurance brokers
It is good business practice to protect your business and assets; however it is most important to choose the correct mix and level of coverage for your individual business. To get the appropriate, affordable insurance coverage that is relevant for you may require some skills that you are not equipped with, so you might need advice. This is where an insurance broker could be useful.
An insurance brokers role is to identify the risks that you or your business may be exposed to, then advise you on what insurances are available for these risks, and to canvas the wholesale business insurance market to obtain the most advantageous terms for these covers.
Unlike an insurance agent, who acts on behalf of an insurance company, the broker is working for you and in your best interests, to arrange the best protection for you at a competitive price.