Polaris re-invents the wheel
---
On February 18 2014, Polaris did what no other manufacturer has done: it launched 10 new models in one hit – one with plastic wheels and no tyres. Barry Ashenhurst was there.
Staged at the 4×4 Training and Proving Ground in Werribee, VIC, the 2014 Polaris product launch introduced several recreational and commercial models of interest to Australian ATV users.
ESPECIALLY FOR AUS: POLARIS UTE 570
Chief among them was the Ute, "developed specifically for the Australian and New Zealand market", according to  Polaris Industries Product Manager Scott Taylor.
The Ute is powered by the new Polaris 570cc four-stroke engine and equipped with a tilting dump-box able to carry up to 180kg.
Taylor says Australian ATV users tend to be much harder on equipment than their US and Canadian counterparts.
"That's why the Ute has been beefed up with tougher driveshaft splines, ball joints and suspension bushes," he says.
Thankfully it comes with power-steering, something we'd like to see on all Polaris Sportsman models.
We know Polaris has persistent chassis cracking problems on the 550 Sportsman but whether or not the Ute has a stronger steel chassis is unknown at this stage.
Sportsman Ace: Highly unusual
Another interesting addition to the 2014 Polaris line-up is the Ace, a single-seater ATV with a centrally-mounted seat, a steering wheel and Roll Over Protection Structure (ROPS).
Pre-launch publicity suggests the Ace is a fun-only model but Scott Taylor says emergency services and park authorities have already shown interest in the Ace, mainly because of its inherent safety advantages and car-like controls.
The Ace is described as "a combination of a Razor and a Sportsman" – the Razor providing the rear end and the Sportsman the front end.
It's powered by a conservative 32hp engine, and driven through the familiar Polaris auto transmission, but expect to see more horsepower down the track, and don't be surprised if it's the 570. 
Another model we found fascinating was the, $20,000, WV850, a Sportsman specced up for military deployment, with plastic 'honeycomb' wheels, no tyres, full metal cargo racks front and rear, and a single-speed transmission.
This model too, will be available in Australia. In fact it's here now.
Much Better Engine Braking
A performance factor that grabs attention is the vast improvement Polaris has been able to make in engine-braking.
Some Sportsman models have shown an alarming inability to hold a descending ATV at a reasonable speed.
With one Sportsman a few years ago we couldn't get the Active Descent Control (ADC) to work at all.
But thankfully that's in the past. On a 45-degree concrete ramp, the new ADC works more than effectively.
In truth it probably has more retarding effect in low range than you actually need, but we won't criticise Polaris for that.
Oh, one more thing. The manufacturer is set to amplify its presence in the local market. Expect to see Polaris advertising during some of the biggest televised sporting events this year.
Watch out for NewFarmMachinery's tests of both the new Ute model and the Ace.
Look out also for the full specifications of the new models on NewFarmMachinery.com.au
Click here to find Polaris ATVs for sale.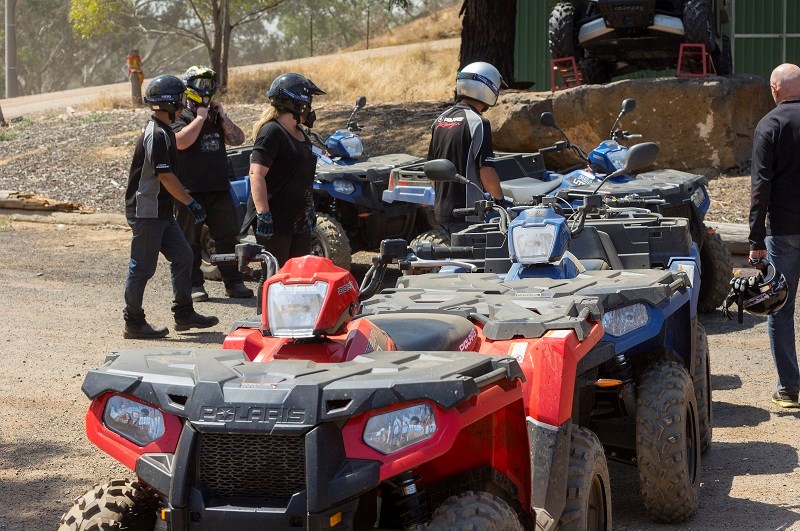 Polaris ATVs lined up for the media to test drive.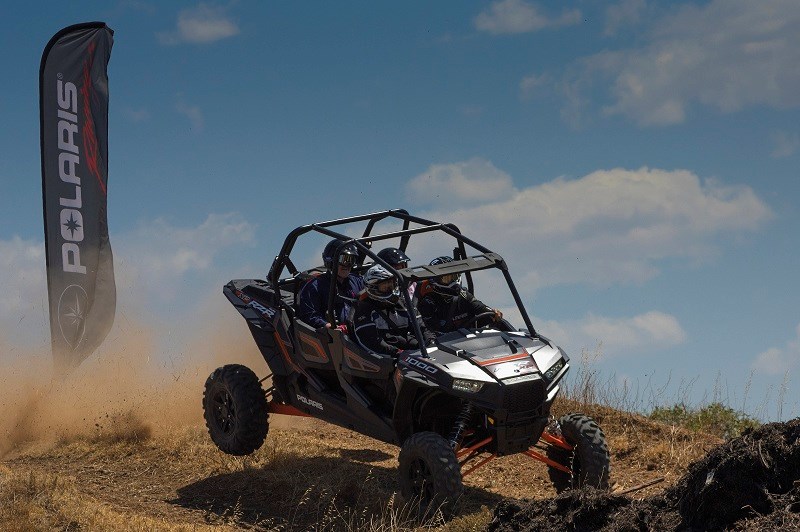 Polaris ambassador Cody Crocker taking those with a strong heart for a spin on the Werrribee 4x4 training ground.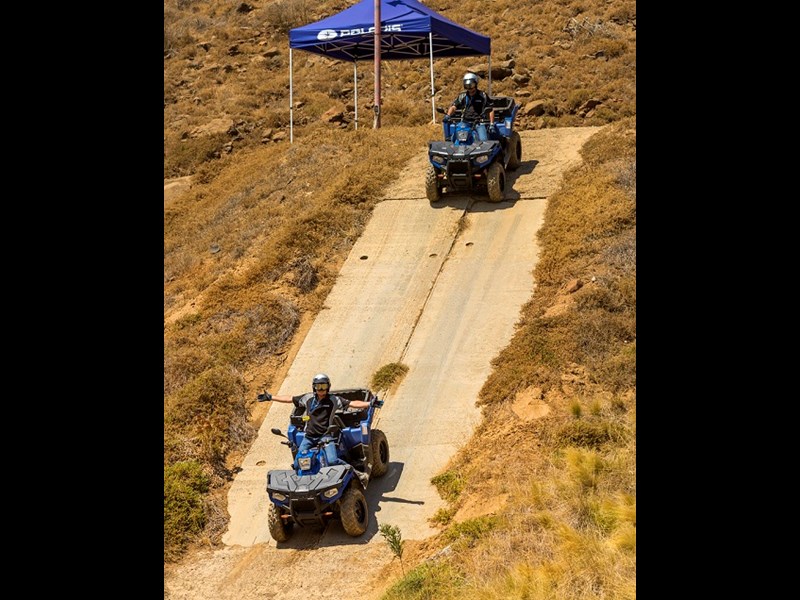 Look ma, no hands!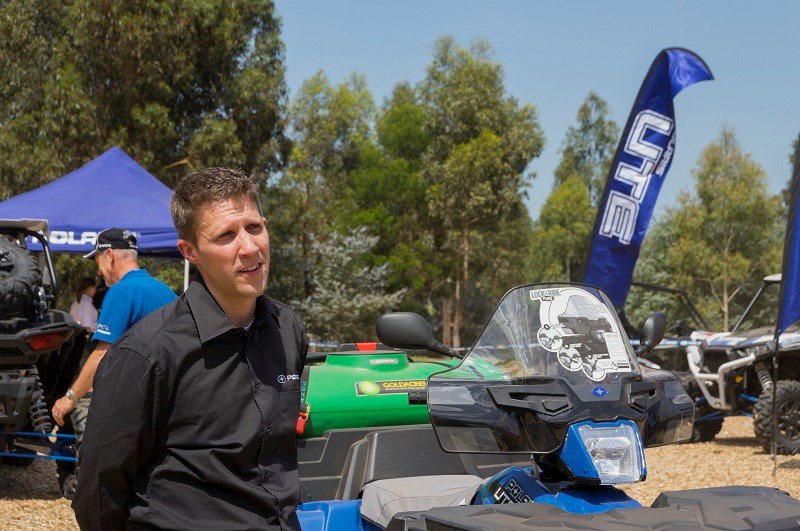 Polaris Industries Product Manager Scott Taylor flew in from the US to present the products to the Australian public.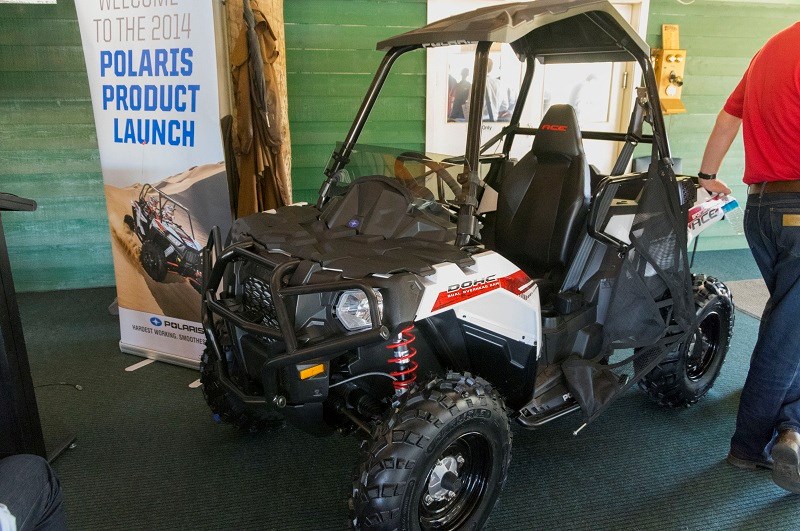 The all new Polaris Sportsman Ace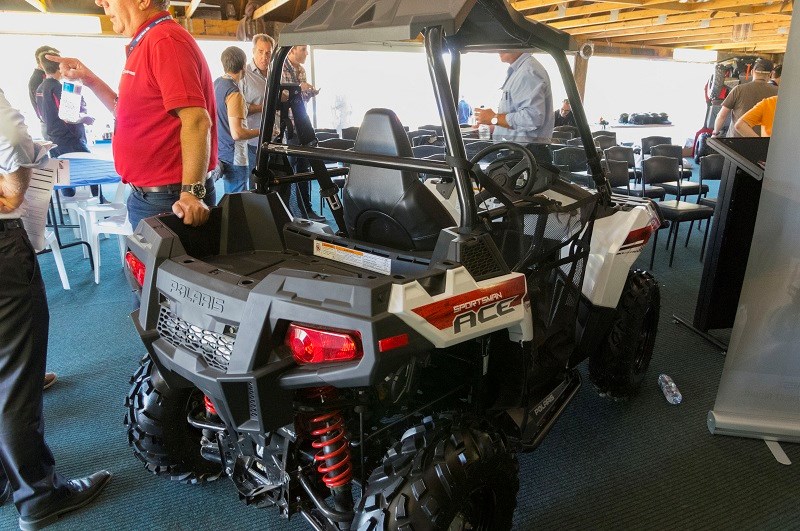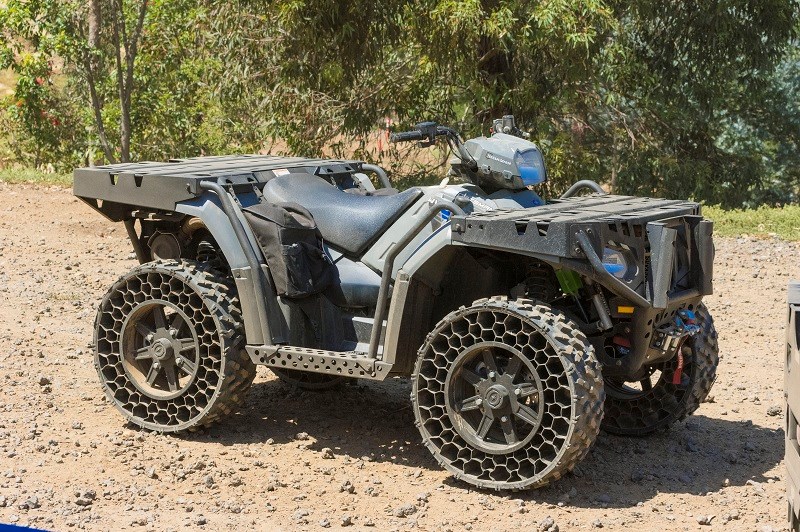 Military grade Polaris Sportsman WV850. Notice how the wheels are non-pneumatic.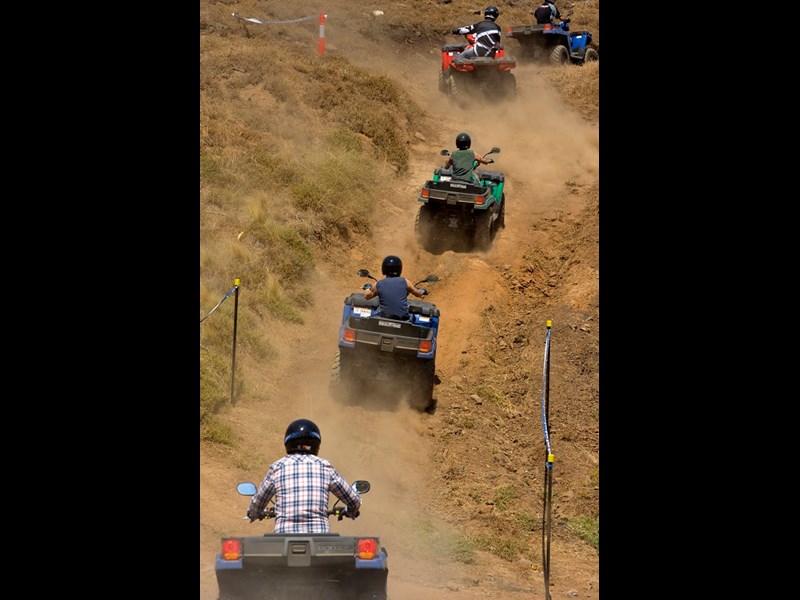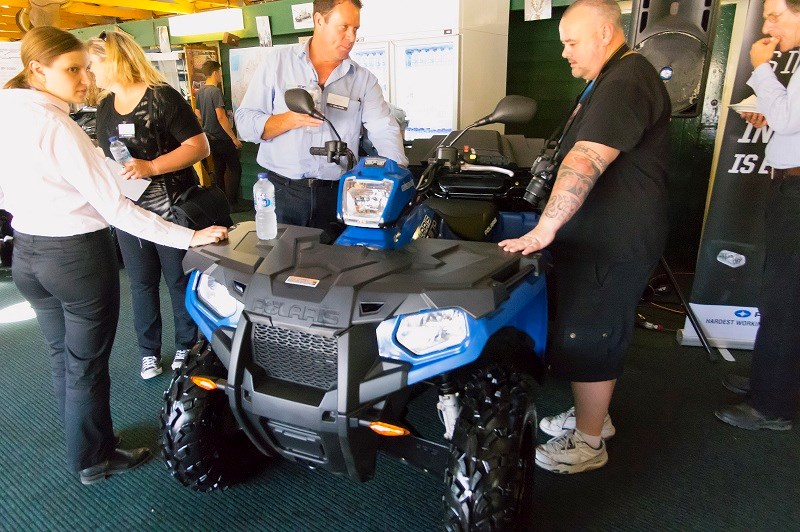 Onlookers admiring the brand new designed-for-Australian-farmers Polaris Ute 570.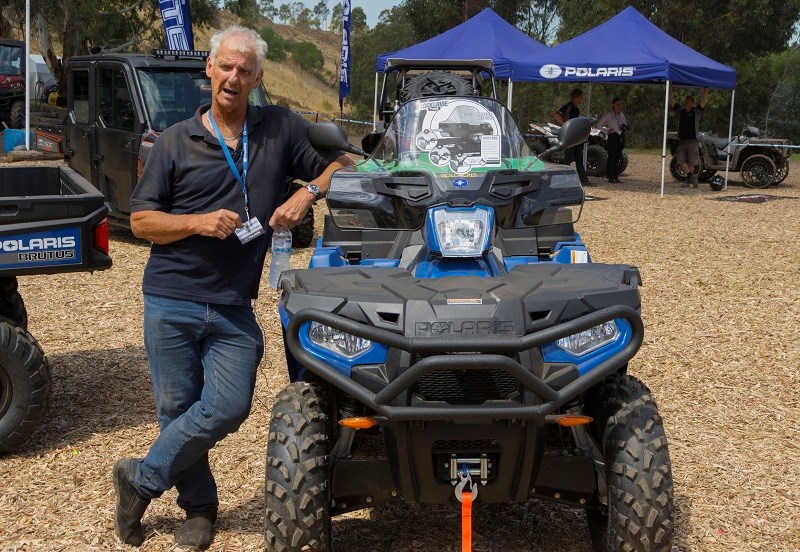 NFM ATV expert Barry Ashenhurst with the Polaris Ute.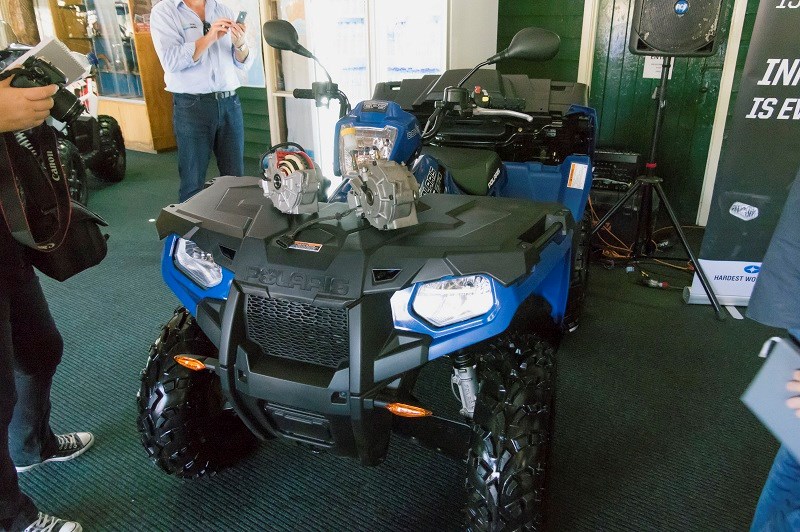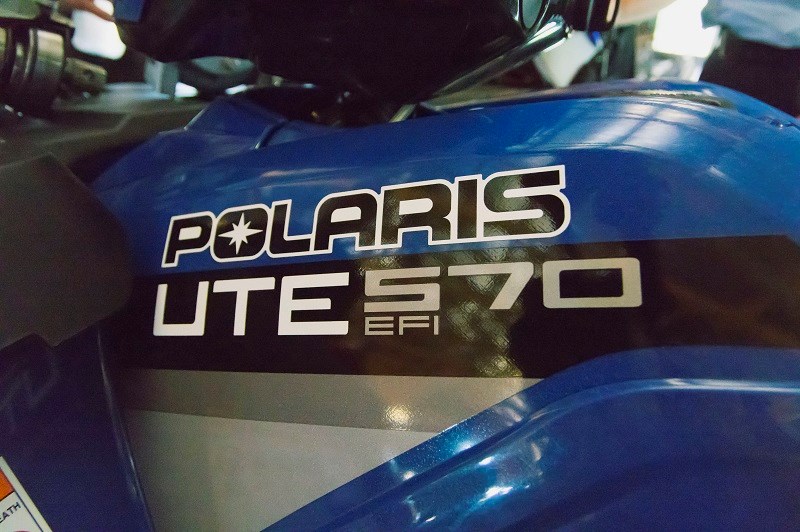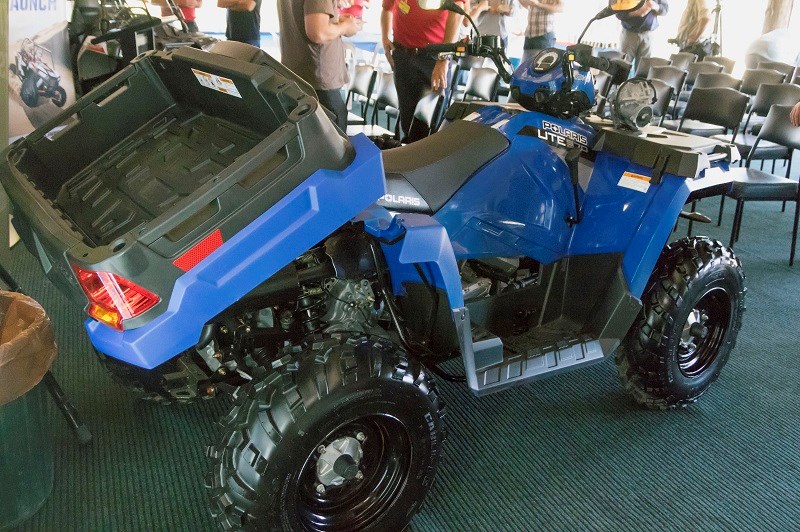 The all-new Polaris Ute is equipped with a tilting dump-box able to carry up to 180kg.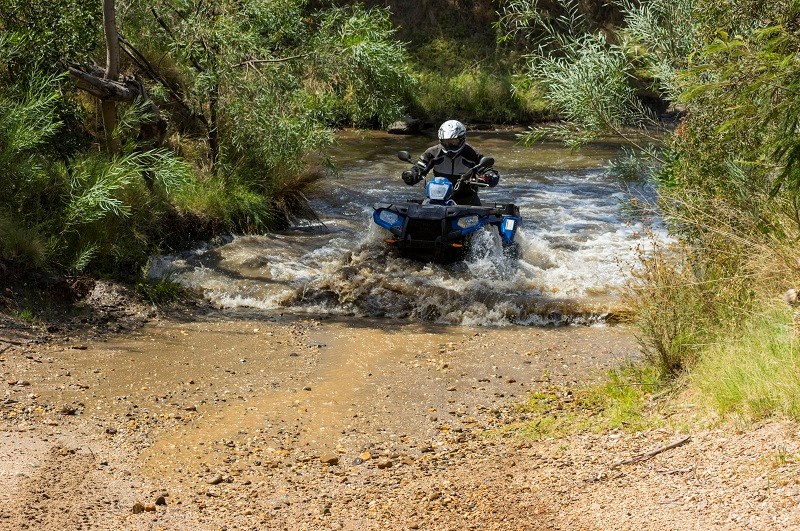 Subscribe to our newsletter
Sign up to receive the Trade Farm Machinery e-newsletter, digital magazine and other offers we choose to share with you straight to your inbox
You can also follow our updates by liking us on Facebook. 

Graders For Hire | Cranes For Hire | Telehandlers For Hire | Excavators For Hire