Ninox Robotics trials new agriculture drones
---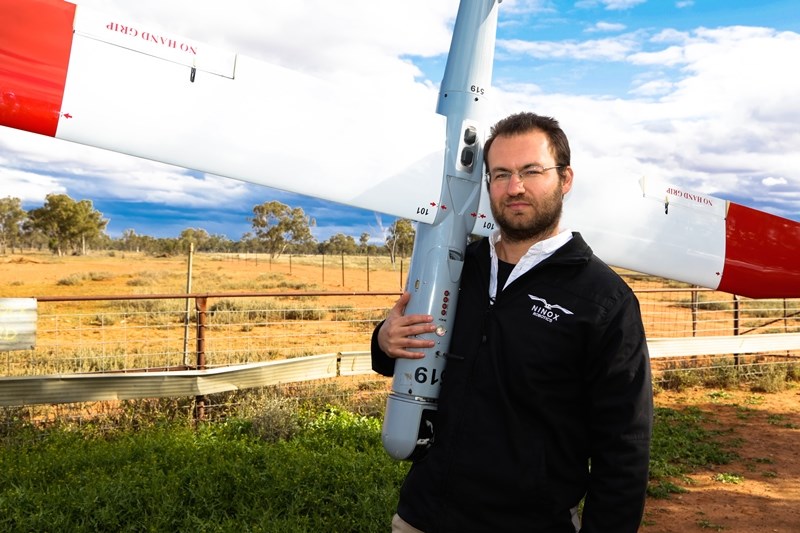 Ninox Robotics managing director Marcus Ehrlich with the new high tech drone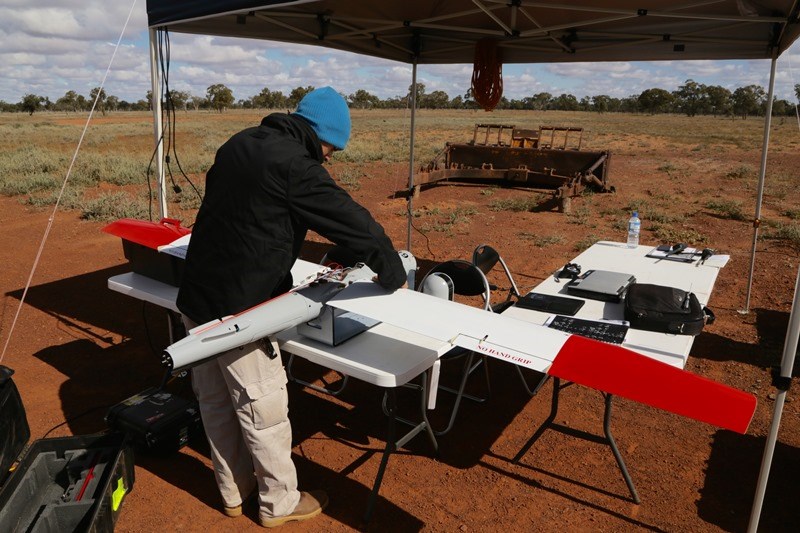 Pilot Matan attaches the wings to the fuselage prior to flight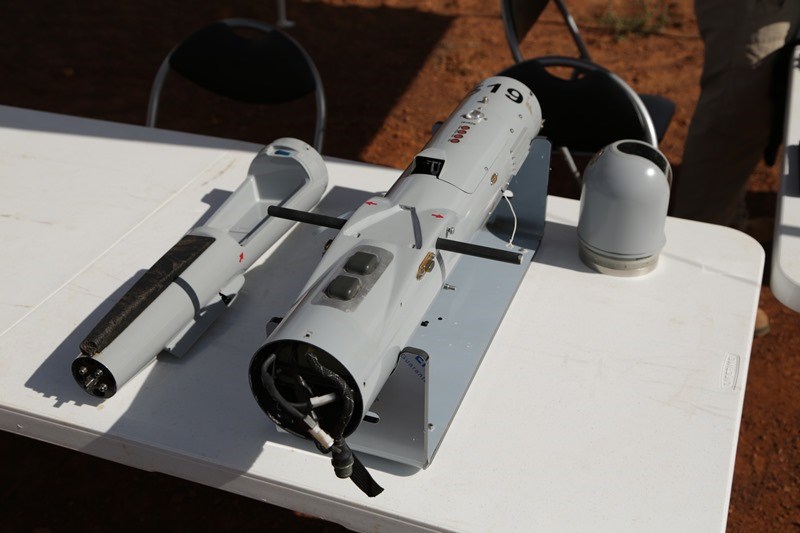 The Ninox Robotics drone being assembled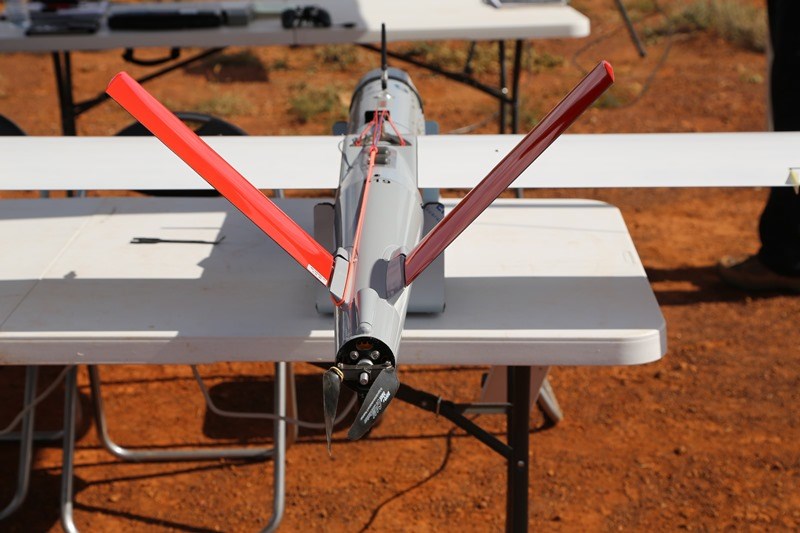 Rear view of the drone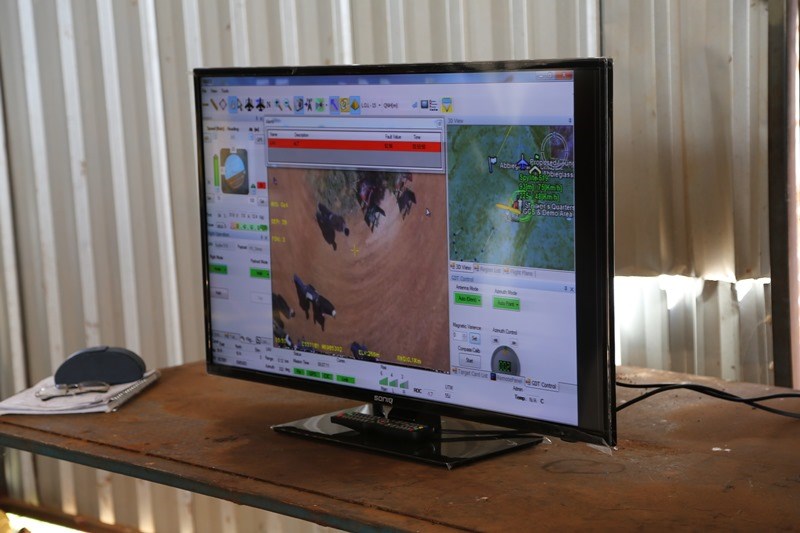 The ground control station displays the view from the drone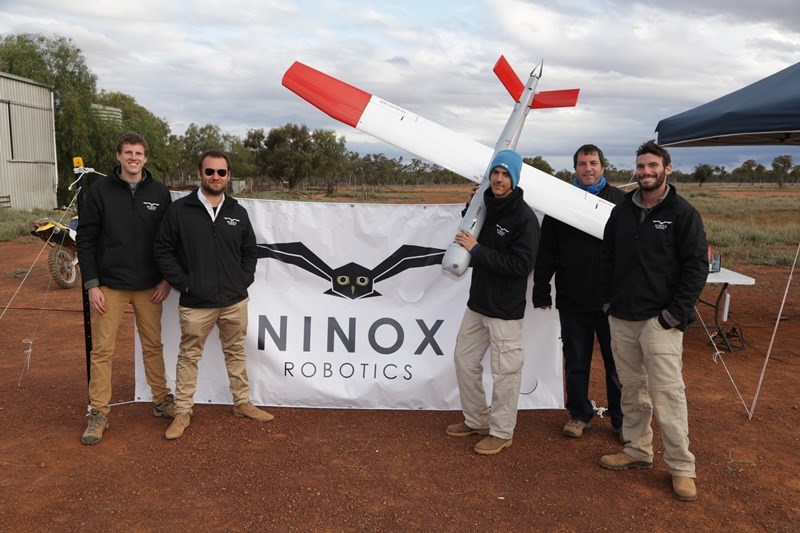 The Ninox crew (from left to right) technical director Dan, managing director Marcus and pilots Matan, Itai and Elay

Australian company Ninox Robotics is undertaking the most ambitious civilian drone trial ever conducted in Australia aiming to improve pest control on farms
Australia's billion-dollar problem with invasive pests will have a new solution this month following the trial of a high-tech surveillance tool from Ninox Robotics.
The trial utilises state-of-the-art military-grade unmanned aerial vehicles (UAVs) or drones, with advanced real time thermal imaging capabilities to detect invasive pests in rural areas.
Regulatory approval for the trial has included a number of firsts for a non-military operator in Australia.
Firsts for Australia include:
An enhanced flight ceiling of over 400m, enabling Ninox Robotics' systems to cover more ground efficiently;
Flight range beyond visual line of sight, all autonomously
The ability to fly at night, thereby enabling the thermal camera to be at its most effective.
The ability to fly the drones at night makes the Ninox Robotics service particularly effective, as most of the pest activity menacing rural farms is more prevalent at night.
Ninox Robotics Managing Director Marcus Ehrlich says Australian landholders and managers have been struggling against the problem of invasive pest species for decades, including feral dogs, pigs, deer and rabbits.
"The issue has cumulatively caused billions of dollars in damages and lost revenue, as well as significant destruction to the country's unique biodiversity," Ehrlich says.
"With the application of UAVs, we have a new weapon in this fight, which will provide unparalleled effectiveness in pest detection and enhance existing control techniques.
"It's a quantum leap over any of the current pest intelligence gathering methods currently available."
Unlike other aerial pest detection methods which rely primarily on the human eye and are ineffective at night, Ninox Robotics' UAVs use world-class dual-payload cameras that can switch easily between normal visual spectrum (RGB) and far infrared (thermal) sight.
Video captured by the camera is streamed live to ground control stations manned by highly trained UAV pilots, as well as passive screens viewed by landholders and other relevant stakeholders.
This enables viewers to determine the location, number and type of targeted pests.
The three-week trial period, which will be conducted at selected sites in southern Queensland and northern New South Wales, has been designed to test the effectiveness of the UAV's thermal imaging camera to spot invasive pests and domestic animals in a variety of terrain types both at night and in the daytime.
During the trial, the information gathered will be combined in real-time with existing control techniques in order to measure the efficacy of the system and its application.
Last week's trial in southern Queensland succeeded on all fronts, proving the military-grade drones can detect invasive pests from the air and provide the relevant information in real-time to a pest management officer.
It also demonstrated the versatility of the Ninox Robotics system in a number of roles, including a successful mock rescue of a person lost in the woods, searching for small brush fires from over 5km away, and cataloguing a mob of sheep.
This week, the trial will be conducted across farms and national parks in Moonie Queensland, and will be followed by another trial week in New England in NSW.
The upcoming open day on 22 July in Moonie will enable farmers, government officials and other stakeholders to see the drones in action.
"Implementing this trial has been a massive undertaking, working with Australian aviation regulators to test our UAV's capabilities above and beyond what has been done in this field to date," Ehrlich says.
"A drone-related project of this scale has never been conducted by a civilian company in Australia, and we believe it's the first application of its kind for UAV technology in agriculture anywhere in the world."
Ninox Robotics UAVs have been supplied by world leading tactical UAV manufacturer Bluebird Aerosystems. They have a wingspan of almost 3m and fuselage of over 1m.
An individual UAV's average flight time is around four hours and it can cover an area of up to 100km2 in this time period. It has a top air speed of 120km/h.
Pending the planned outcome of the trial and additional regulatory approval, Ninox Robotics intends to commercialise the service in the coming months, with its first team of fully trained UAV pilots able to be deployed across the country.
Ninox Robotics is also exploring additional uses of the technology.
"We are confident that come commercialisation, Ninox Robotics will be able to offer an array of smart, high tech options for Australian government agencies and landholders in dealing with a variety of problems afflicting our continent," Ehrlich says.
Subscribe to our newsletter
Sign up to receive the Trade Farm Machinery e-newsletter, digital magazine and other offers we choose to share with you straight to your inbox
You can also follow our updates by liking us on Facebook. 

Graders For Hire | Cranes For Hire | Telehandlers For Hire | Excavators For Hire