NZ farmer designs manure clearing machine
---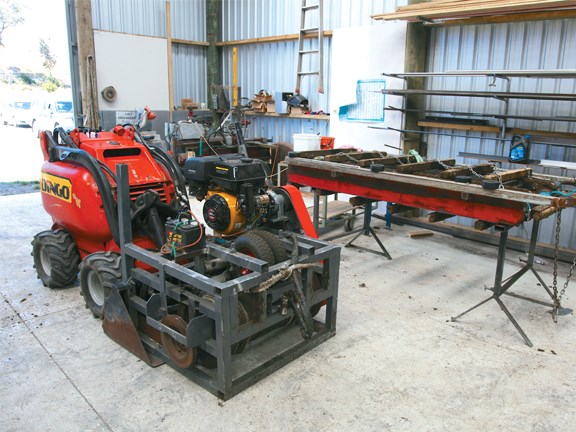 Putting the final touches to the machine in the workshop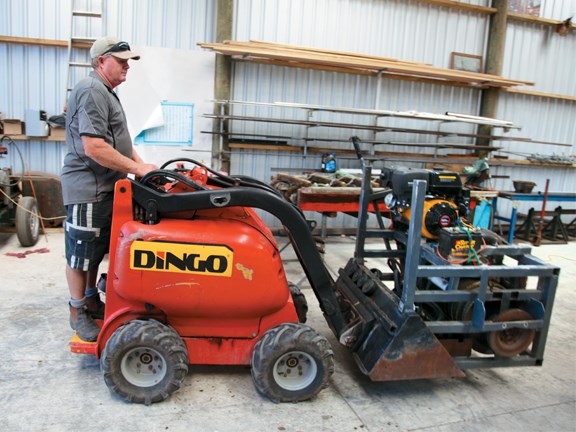 Mark demonstrates how easy the machine is to manoeuvre into position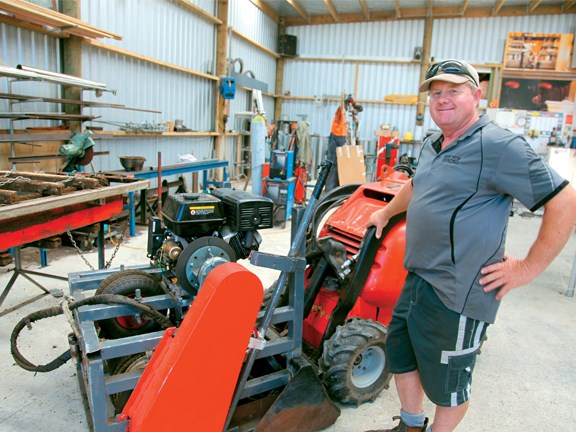 Inventor Mark Turton is rightfully proud of his machine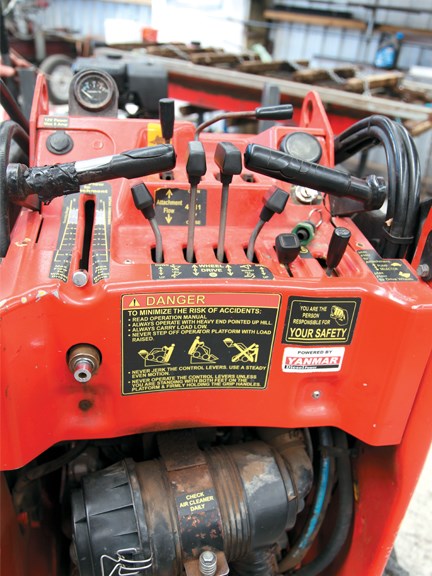 It's mounted on a Dingo loader with an easy control bank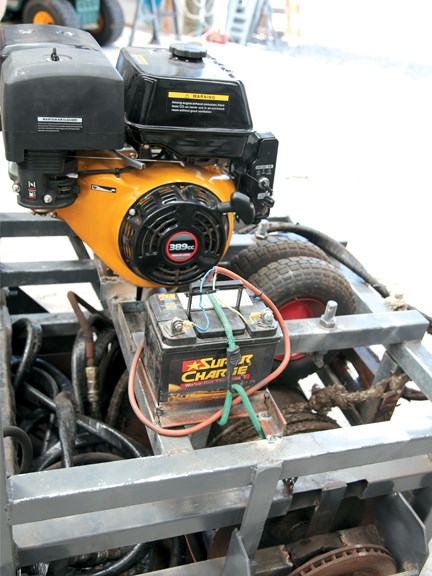 The hydraulically operated machine is powered by a Honda motor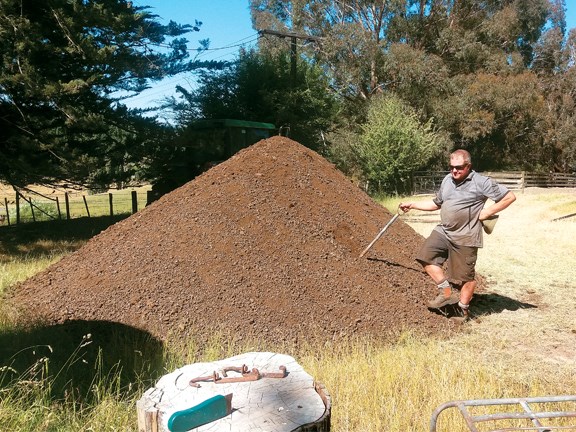 This huge manure pile says it all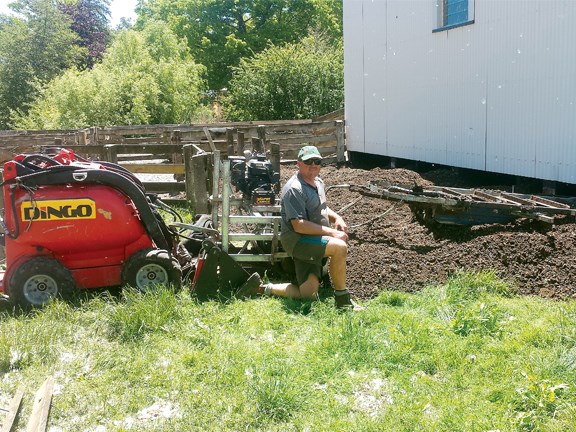 The Clean Sweep has done an amazing job of cleaning up underneath this woolshed
A nifty shed-designed machine intended to get under woolsheds and clean them out is catching the attention of farmers in New Zealand.

Widely known as 'the dirtiest job that no-one wants to do', getting rid of large deposits of sheep manure beneath the woolshed floor is often relegated to the too-hard basket. But New Zealander Mark Turton has designed the Clean Sweep machine to make the job much easier.
Mark, who has run a fencing business in the North Island town of Dannevirke for the past 30 years, was helping his brother Ross clean out a woolshed with a sucker machine. As he slaved and sweated over the unpleasant but necessary task, he thought to himself, 'There's got to be an easier way around this.'
He got his ideas down on paper and ran a few trials in the garden with a piece of angle steel, before coming up with a design he thought would work.
Powered by a Honda motor and mounted on a Dingo, the hydraulically operated machine is guided between the piles where it digs its way through the deposits. The result: a manure-free woolshed with a healthier, better smelling environment for all concerned.
"No more nasty ammonia smell – that's a big plus," Mark's wife Megan says.
When coming up with the design, one of Mark's guiding principles was that he didn't want to spend any time digging underneath the woolshed. The device had to be operated from outside. Secondly, because all woolsheds are built differently, it had to be able to travel variable distances away from the Dingo machine it was mounted on.
"I knew if I could work out how to clean one bay, I could take it further, so that's how I approached it."
The Clean Sweep works this way, he explains: "The machine is like a box with grousers across it. When it's dragged along, the manure builds up in the middle. When you get it outside, all you do is run it forward again and it empties itself on the ground. Outside we get a tractor to scoop up the deposits and away we go again. It's very simple."
Mark worked with Dannevirke engineer Nigel Last of Last Engineering to build the prototype machine.



"Right from the start I could see its potential," Nigel says. "When I saw it working I thought, 'How easy … no more digging. It's got to be a winner'."
Mark adds: "When developing something like this, two minds are better than one – you can't do it by yourself. All along, Nigel has really encouraged me with this project."
After a few months, the Clean Sweep was ready and immediately they began trialling it. Along the way they made numerous modifications. First one farmer, then a few more, saw how it worked to remove mountains of manure from their woolsheds.
They were amazed at how the Clean Sweep machine was able to get underneath even the lowest part of the woolshed and remove manure that had been there for so long that it became as hard as concrete. It also works with a ripper attachment (or tines) on count-out pens because the manure and wool that's built up here is usually tough as nails to get through.
"Once you've seen a machine like this working under a shed, it makes it look so easy – you are never going to want to get under there yourself to do it," says Mark.
Dannevirke farmer John Heald has tried the Clean Sweep and is rapt with the results. 
"Mark's innovative machine used for cleaning out under our woolshed grating is a real winner in my book," he says. "Its major saving is on the back and not having to work in cramped areas shovelling sheep sh**.
"There is some shovelling required, but only a fraction of what was required in the past. It's also very efficient time-wise, with our shed being cleaned out in less than half the time it took last time."
Soon after launching the Clean Sweep it became obvious that the Turtons were going to get very, very busy, so Megan resigned from her job as teacher aide at the local primary school where she'd worked for the past 14 years.
"We placed an advertisement in one of the newspapers and the phone started ringing the next night," she says. "The caller said, 'I'm getting in quick because I know you are going to be busy.' That first week we got calls every day.
"Since then, my days are full with this new business. At present we are constructing a website and working our way through marketing this service."


Subscribe to our newsletter
Sign up to receive the Trade Farm Machinery e-newsletter, digital magazine and other offers we choose to share with you straight to your inbox
You can also follow our updates by liking us on Facebook. 

Graders For Hire | Cranes For Hire | Telehandlers For Hire | Excavators For Hire