Rare 1925 Benz-Sendling tractor up for auction
---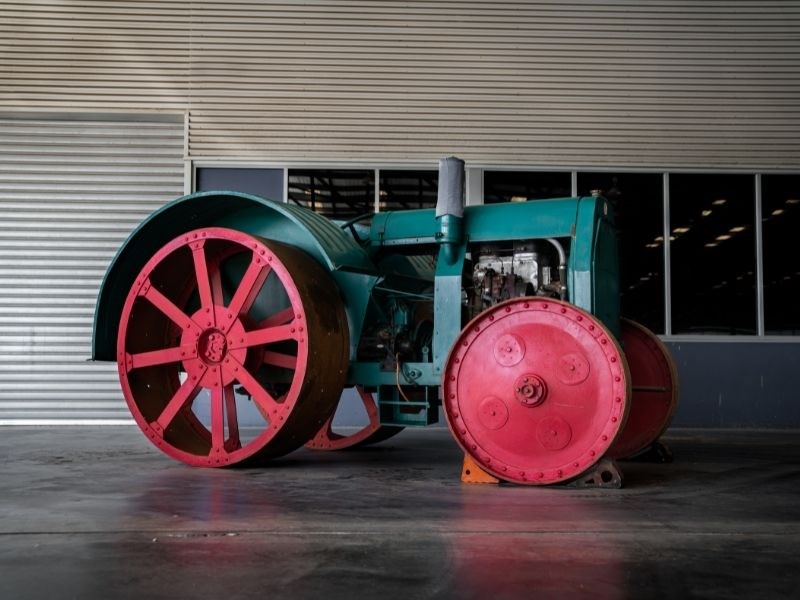 The tractor sold at auction in 2013 for over $100,000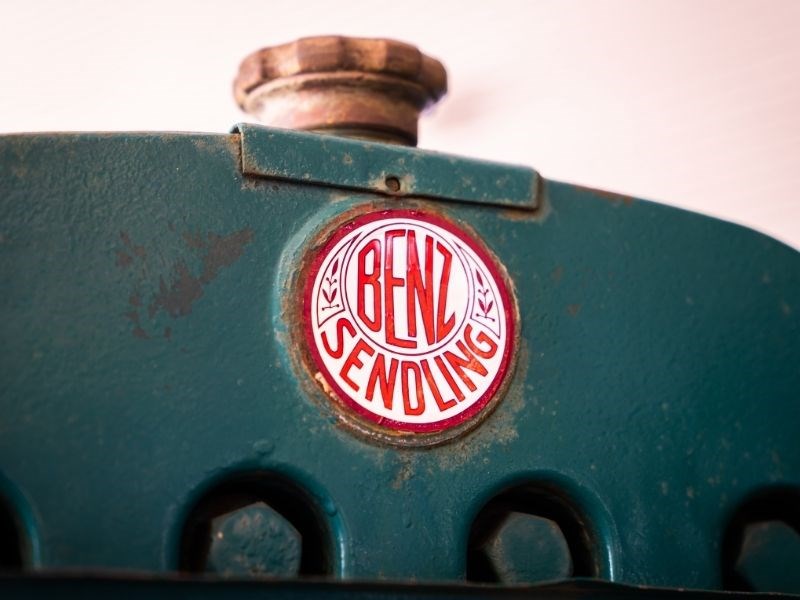 Benz-Sendling was the collaboration between both Benz and Sendling from Germany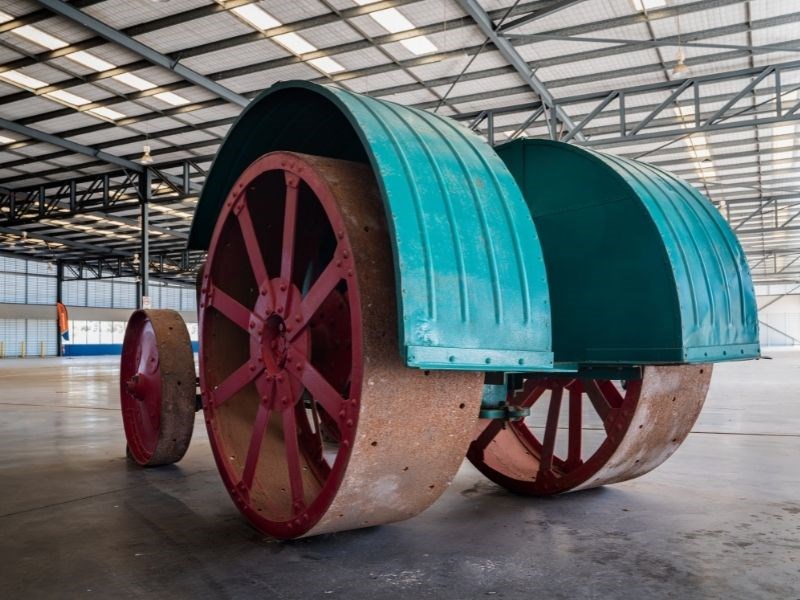 The 1925 Benz-Sendling tractor was restored by Norm Bates in 1986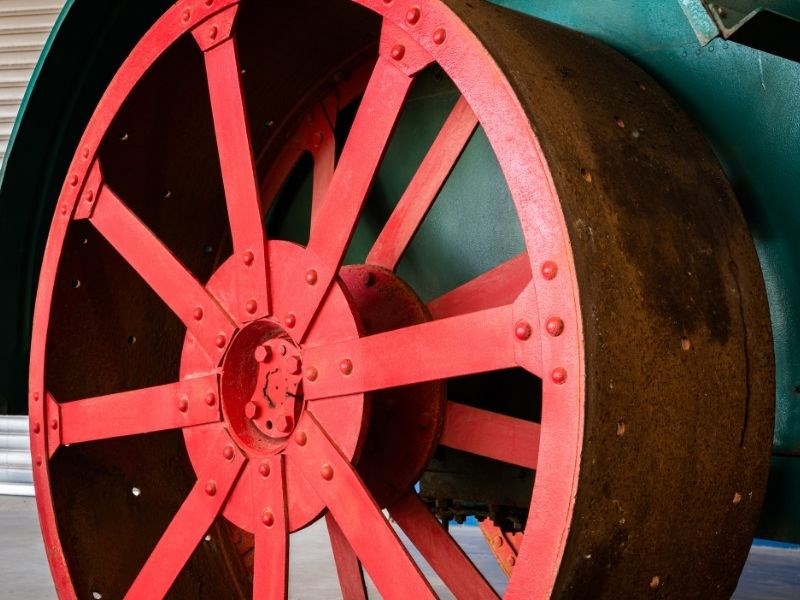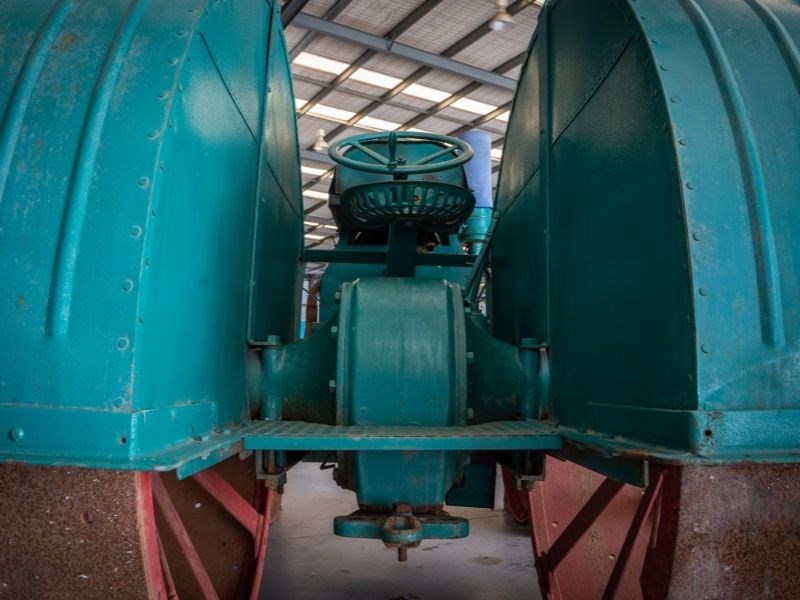 An extremely rare 1925 Benz-Sendling tractor could fetch over $100k when it goes up for auction next week at Manheim's in Perth
When an extremely rare 1925 Benz-Sendling tractor goes up for auction this month (May 14), it won't be just another antique for sale, it will be a slice of Aussie farming history.
It won't find itself on display at a European museum or end up under covers in an American barn, instead, it will be staying put in the country it has called home for nearly 100 years (hopefully) in the collection of a lucky Australian.
That's because some clever people in the Australian government has determined this extremely rare piece of machinery to be of tremendous significance to Australian agriculture, and therefore must remain here Down Under. 
It's a tractor with one hell of a story, arriving in Western Australia from Germany just in time for the Perth Royal Show back in 1925. It's believed to have then passed between a few local farmers' hands before ending up in the possession of the late vintage tractor collector Norm Bates. 
It's safe to say when Bates found the machine it had seen better days, the cam shaft had seized, fenders, radiator and the clutch removed and the head had been off the tractor for five years. With little to no trade experience it took Bates two years to fully restore, a decision that proved to be worth the time and effort with the machine winning the 1986 Best Restored award by the Royal Agricultural Society of Western Australia. 
When Bates passed away in 2011 aged 86, his 750-lot strong collection of farm machinery was put up for auction in 2013. Among the collection was the 1925 Benz-Sendling tractor which sold for over $100,000, a price Manheim Auctions is hoping to top later this month.
"Based on feedback from some of the potential buyers there is certainly interest that is well and truly in excess of the previous auction's results," Manheim Auctions business development manager Richard McNicol says.
The decision to auction off the Benz-Sendling tractor again comes after the current owners' near eight-year battle to try and get it back to Germany, however, his attempts were unsuccessful due to the Australian Government's Protection of Movable Cultural Heritage Act 1986, which denies objects of cultural significance to Australia to be exported without permission. 
Such is the uniqueness of the machine and the historical ties it has to the Mercedes-Benz brand, the auction is also likely to draw more than just tractor enthusiasts.
Why? Because it's a Benz-Sendling tractor, the joint venture between former German engine-maker Sendling (Motor factory Munich-Sendling) – one of the first German motor factories – and Benz & Cie, the manufacturing company that eventually merged with Daimler to create the iconic Mercedes-Benz we know today. It's also one of the only known tractors of its kind in the world.
If not impressive enough, the Benz-Sendling may have been a changing force in farm machinery as Benz claims that the three-wheeled variant of this machine is the world's first diesel-powered tractor. Shortly after Benz-Sendling developed the four-wheeled variant we see, a machine that inspired the more conventional-looking tractor that we've come to know. 
Spec-wise the Benz-Sendling pushes out an approximate 30-34hp at 800 rpm from its aluminium engine block. It has cast iron dry liners, cast iron pistons, a three-speed gearbox, a sprung front axle and a diff lock, an incredibly modern piece of machinery considering its age. McNicol, who is also acting as the items auctioneer says he hasn't come across anything quite like the rare German tractor. 
"I've come across some old dozers before, and again that really opened my eyes but I wasn't even aware that people collected these sorts of things and love all of their little secret treasure troves."
So, the potential buyer is looking at a piece of automotive history? McNicol thinks so. 
"We have appealed to various market segments. Those that are engine collectors, those that are curious about Mercedes-Benz as well as your traditional tractor enthusiast. It has certainly appealed to a broader market that's for sure," he says.  
"It's a piece of history, the fact it has survived so long and has been so well looked after is incredible." 
"It's an honour to sell something so old, it's not every day that you get to see these types of machines come up for auction and so far the interest in the tractor has been energetic. With absolute confidence, this machine will be sold next month."
The Benz-Sendling is up for auction from May 14 and has a starting bid of $39,000. Click here to view the listing.
Subscribe to our newsletter
Sign up to receive the Trade Farm Machinery e-newsletter, digital magazine and other offers we choose to share with you straight to your inbox
You can also follow our updates by liking us on Facebook. 

Graders For Hire | Cranes For Hire | Telehandlers For Hire | Excavators For Hire