Yamaha YFM300A Grizzly ATV review
---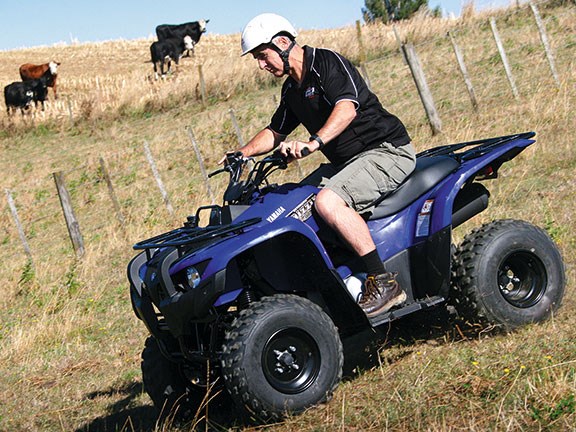 No gear lever to worry about on the automatic Grizzy 300 2WD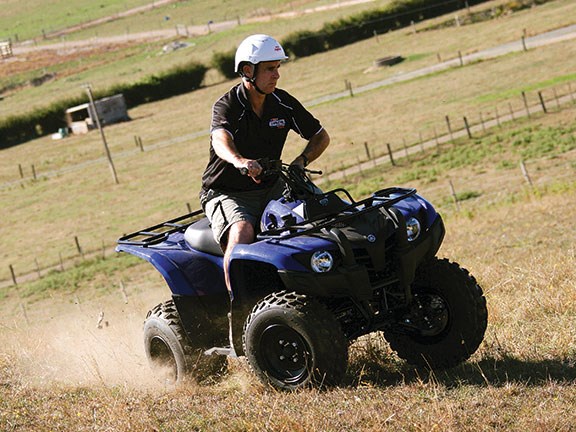 The new Grizzly 300 2WD is much nimbler compared to larger Grizzlys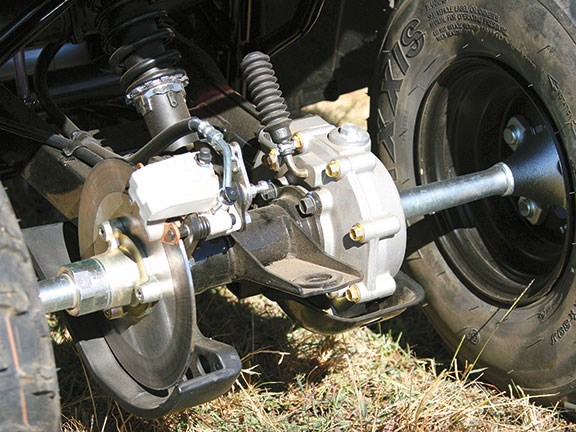 A basic ATV with single rear axle, single shock and single disc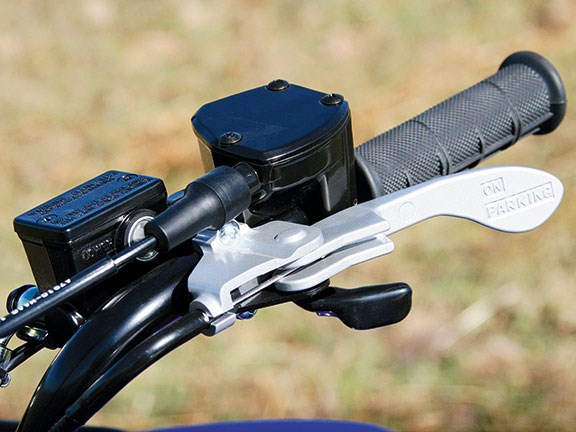 The best ATV park brake I've tested!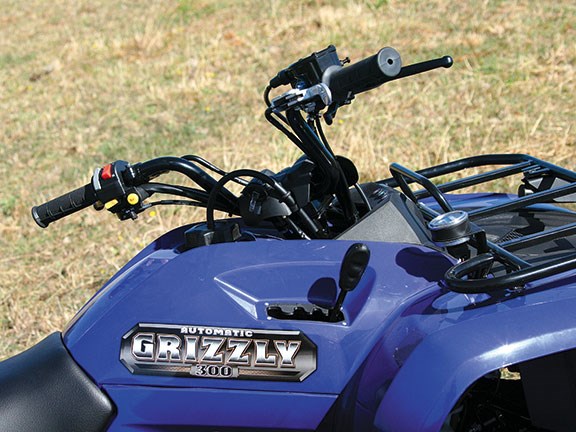 Simple controls make for an easy machine to ride

The Yamaha YFM300A ATV is the ideal 2WD ATV for light-duty farm jobs.
Yamaha's last model with manual gear change was the Big Bear 250. My test machine, the YFM300A now replaces two models — the 2WD YFM350A Grizzly and the YFM250 Big Bear with manual gear change, or 'semi-auto' in Yamaha speak.
The Yamaha YFM300A Grizzly enjoys a good specification for the level of machine it is, such as a liquid-cooled engine and fully automatic. Take one for a ride and you'll find it has a good power-to-weight ratio, so riding the 232kg Grizzly YFM300A isn't the chore you might think.
Yamaha YFM300A Grizzly ATV
In the paddock the 287cc single-cylinder, four-stroke engine felt quite responsive and more powerful than it perhaps has a right to be. This ATV offers something I look for in all farm ATV's — good solid low-down and mid-range grunt.
The powerplant has a carburetor, so you'll need to use the manual choke on the colder mornings. Compared to the latest electronic fuel-injected motors, it may not provide the most economical fuel return, although bear in mind the Grizzly 300A is a low-cost ATV.
Suspension
I still like the old-style, single rear-axle suspension set up, however, since this size ATV is not really designed to carry a lot of weight, the Grizzly 300A only has, and needs, one rear shock — four-way, spring preload adjustable. In a couple of really dry paddocks, the small Grizzly's rear suspension easily coped with the few small ruts and typical light rolling hills.
This design of rear suspension is less effective (i.e. more bumps through the handlebars) when the going gets rough when compared to the Grizzly 300's more capable four-wheel drive and independently-suspended bigger brothers, which go great.
Although a single-axle drive may not soak up the bumps as much at the back, what you do get is a more stable ATV platform, translating to a safer ride. This is due to the full-width single axle supported by a wide single swingarm. And the guts of the whole story is with this type of rear suspension you can feel the ATV's tip-over point much more clearly than you can on a four-wheel, independently-suspended ATV, which feels mushy when approaching the roll-over point. Even though these have got better over time, it's still more difficult to predict when a roll-over will occur than with a single-axle design, in order to stay away from the tipping point.
Remembering this is a small-chassis quad with a shorter wheelbase and narrower wheel track than larger capacity ATVs, it will be slightly less stable than your typical 500cc quad.
Yamaha has brought the best design front suspension onto the 'budget' Grizzly 300. The front end incorporates independent suspension with double A-arms — the best you can get and not often seen on smaller models.
Brake
While it's pretty low in ground clearance, farmers will appreciate the Grizzly's very small three-metre turning circle, as I did. You'll like the new park brake system, too. This is a long lever fitted to the right handlebar, and I could happily leave the ATV in gear on a hill with the park brake on, and get off!
Automatic CVT transmission
The Grizzly 300 2WD transmission has gone to automatic, with high and low ratios, meaning all you need to do once you press the starter button is engage ratio, and away you go. Myself, I preferred low ratio on the rolling hills as it provided pretty good forward response on the uphills. Of course, you still have the required neutral and reverse options, with reverse electronically speed governed to stop an inexperienced rider getting into trouble while going backwards.
Trick engine
Despite the low vehicle cost, the Grizzly 300 enjoys an engine balancer shaft to counter the inherent vibration from a single-cylinder motor, making for a smoother ride with less rider stress on those long days. Being liquid cooled, Yamaha has mounted the radiator as high as possible to protect it from flying debris and the like.
Verdict
As always there are more features to talk about than there is space, so the best thing you can do is to phone your local Yamaha dealer and book a test ride to see what I'm on about.
The Yamaha YFM300A Grizzly isn't much more than a two wheeler. With a great power-to-weight ratio, the 2WD Grizzly 300 should satisfy most operators needs while retaining the simplicity of a small farm ATV, with proven Yamaha durability.
Subscribe to our newsletter
Sign up to receive the Trade Farm Machinery e-newsletter, digital magazine and other offers we choose to share with you straight to your inbox
You can also follow our updates by liking us on Facebook. 

Graders For Hire | Cranes For Hire | Telehandlers For Hire | Excavators For Hire