JCB 527-58 Loadall telehandler review
---
JCB's pocket sized 4x4 tele-handler; the Loadall 527-58 is another example of the company's long-running commitment to original design and versatility. Matt Wood takes a look at it.
Historically, JCB has put a great deal of effort into innovation and much of the company's product range consists of machines designed to take care of tasks that fall into grey areas where one type of machine doesn't quite fit the bill.
in the early 1990s, JCB recognised standard agricultural tractors were too slow on the open road for some roles. In answer to this the company came up with the Fastrack; a tractor able to cruise at 75km/h. And it was this kind of thinking that led to the company pioneering the much emulated telehandler back in 1977.
The 527-58 is a baby telehandler tipping the scales at 5.5 tonnes unladen and measuring less than 2m in height. It is just 2m wide and 4,420mm in length (not including fork tynes).
This makes it a perfect fit for truck-mounted operations such as brick and turf transport and deliveries.
I had the chance to play with the higher spec 527-Agri at Construction Equipment Australia's (CEA) headquarters in Dandenong South recently, which gave me the opportunity to have a closer look at the pint-sized telehandler.
CONTENTS
Engine, power and transmission
JCB 527-58 LOADALL: THE MACHINE
The machine has a low profile which helps with stability when loaded, but unlike some of its competition the 527-58 has a 3m reach with a Safe Working Load (SWL) of 1,250kg at full stretch.
This comes in handy when finding space to dump a truckload of product, especially in tight residential areas. It also has a maximum lift height of 5.8m for elevated access inside structures or on tricky sites. The little yellow machine can lift up to 2,700kg with the boom fully retracted.
The baby JCB is surprisingly well-equipped and some of the standard kit on the machine really does increase its versatility.
For example, quick release hydraulic fittings are standard making attachment swaps quick, simple and straightforward. A hand throttle, suspension seat and radio kit are all optional as well as a low profile cab, sun blinds and cab guards and roof-mounted air-conditioning.
The 527-58 uses hydrostatic wheel motors on all four wheels to get the yellow machine moving, and as you'd expect with this type of machine you can select from two-wheel steer, four-wheel steer and crab steer depending on your surroundings.
The steering also has an auto align function to straighten the wheels when changing to two-wheel steer. This may not seem like a big deal, but it does come in handy in situations where the operator is driving the machine on and off truck and trailer decks on loading ramps regularly. This, added to the 527-58 diminutive dimensions, makes for a very nimble machine indeed.
JCB 527-58 LOADALL ENGINE, POWER AND TRANSMISSION
The 4.4-litre Dieselmax 100hp (74kW) turbo-diesel engine has been developed in conjunction with famed British engineering firm Cosworth and is side-mounted to increase visibility and lower the centre of gravity of the machine.
Torque is a handy 440Nm. JCB went to side-mounted engines back in 2004.
JCB 527-58 LOADALL CAB AND CONTROLS
The JCB 527-58's cab is quite well-appointed and there's some storage available as well as the all-important cup holder.
There's even a 12-volt power outlet. The company propaganda is correct, the boom is set quite low which helps visibility immensely, the pivot points are also set quite a fair way back in the machine, which gives quite a commanding field of view with the boom fully raised.
The joystick controller, which uses servos for all hydraulic functions, is simple and intuitive to use and will be familiar to anyone with any experience of these machines. As you'd expect, transmission selection is via a steering column-mounted wand which adds to the intuitive feel.
JCB 527-58 LOADALL PERFORMANCE
The 527-58 feels very sure-footed and after a few minutes of being in the driver's seat, I am searching in vain for a big pile of dirt to scale.
Unfortunately, I have to make do with a disappointingly flat expanse of concrete
My first impression is the lack of noise. Even with the cab door locked into the open position, the JCB engine beside me is surprisingly quiet.
Applying power and operating the hydraulic functions at the same time doesn't even really bring out much of a hydraulic whine. Depending on wheel and tyre spec, the telehandler is also capable of speeds up to 40km/h. And it's quite a zippy machine to drive.
A load movement indicator senses load on the rear axle of the machine and sends out an audio-visual warning if the Loadall is in danger of toppling over. Low-speed control of both the drive and the hydraulics is excellent and are well-suited to delicate tasks such as jib work, where a load may be dangling from a sling out front.
JCB 527-58 LOADALL MAINTENANCE
Access to the side-mounted engine compartment is very easy and all daily checks are easily accessible. Even service items like filters are within easy reach. There's no hooking your arm around a dirty engine bay to check the oil.
As these machines tend to operate in dusty environments, the radiator is also easy to get to if in need of a compressed air blow out. 
THE VERDICT
As far as pocket-sized telehandlers go, the 527-58 is a cracker, though one that admittedly resides at the premium end of the market.
It's very quiet, easy to operate and easy to jump in and out of safely throughout a working day. And at this size, it's even quite portable.
There are other machines that will take up less deck space on a truck for delivery roles, but the 527-58 makes up for this compromise in performance, stability and versatility.
JCB 527-58 LOADALL HITS
Quiet, ergonomic
Excellent performing power plant
Great visibility
JCB 527-58 LOADALL MISSES
Not the cheap option
Takes up a bit of room for truck-mounted roles
JCB 527-58 LOADALL SPECIFICATIONS
Engine: 4.4-litre JCB Dieselmax turbo-diesel engine
Power: 74kW (100hp) @2,200rpm
Torque: 440Nm@1,300rpm
Transmission: Closed loop variable displacement hydrostatic drive
Lift Capacity: 2,700kg@ 500mm load centre (full stretch 1,250kg)
Maximum reach: 3,000mm
Unladen weight: 5,500kg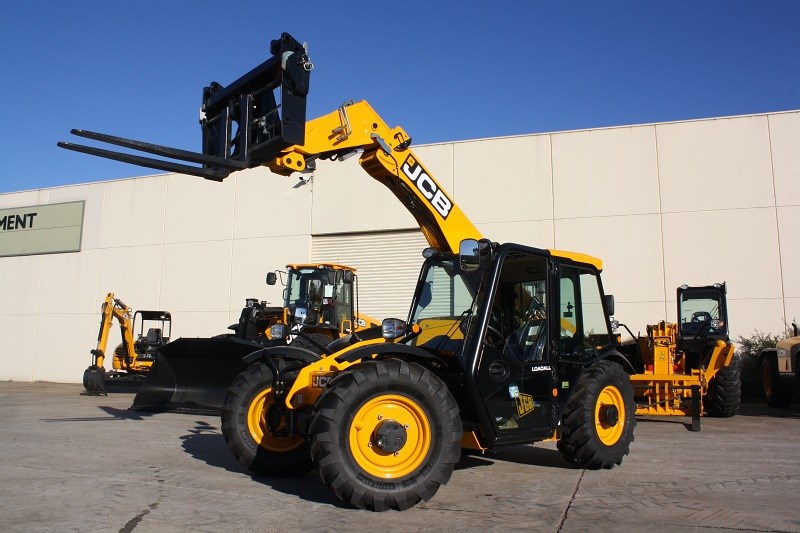 The 527 Loadall is a versatile little machine.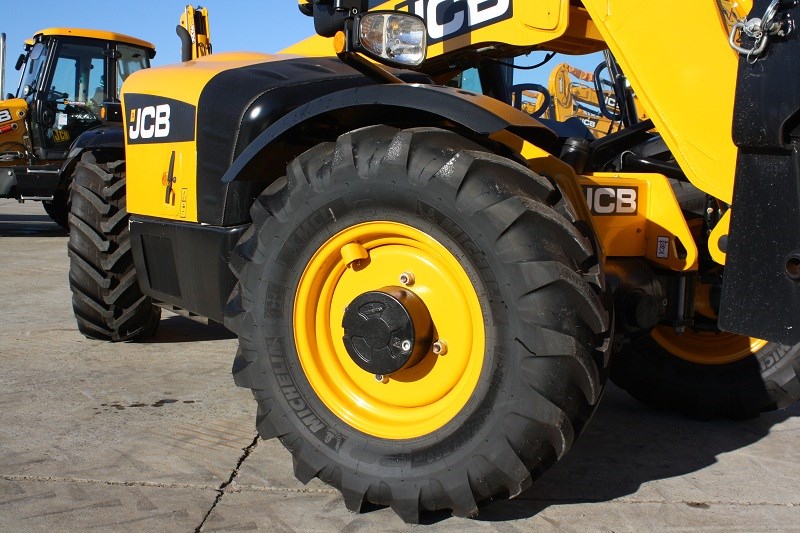 Four-wheel steer and small dimensions make the Loadall very nimble.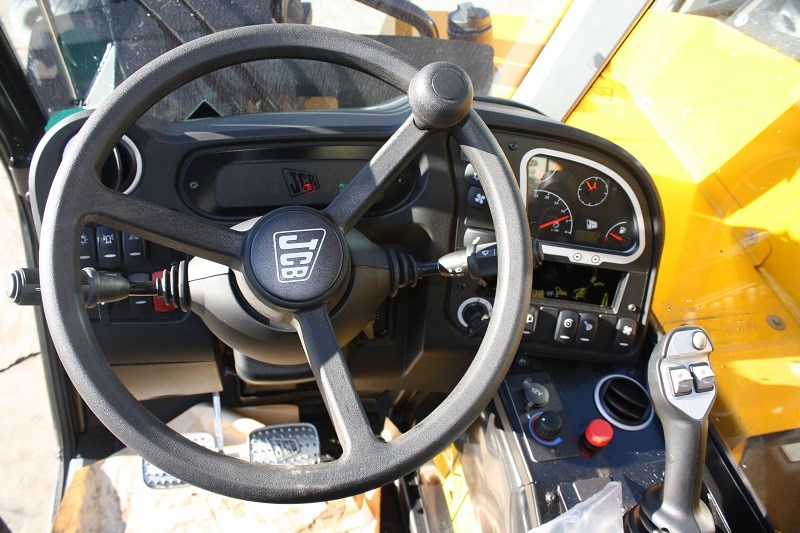 Easy to use, well laid-out interior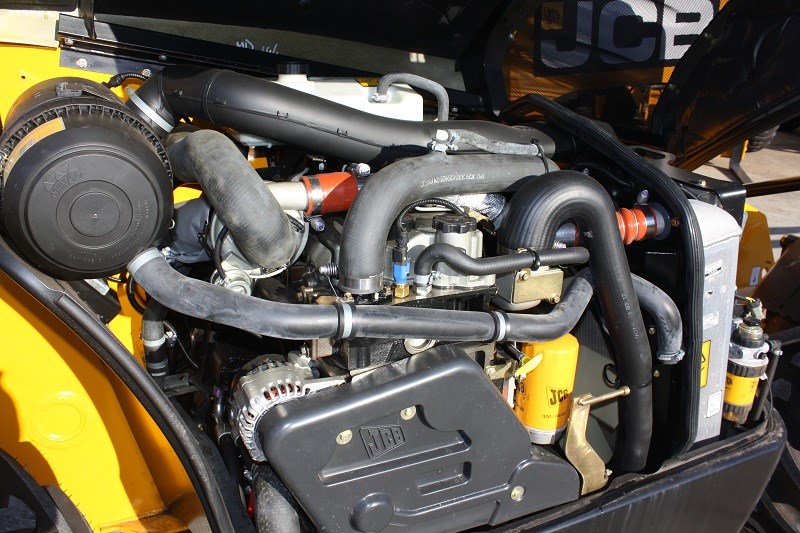 The 4.4-litre JCB engine is very easy to access for daily checks and servicing.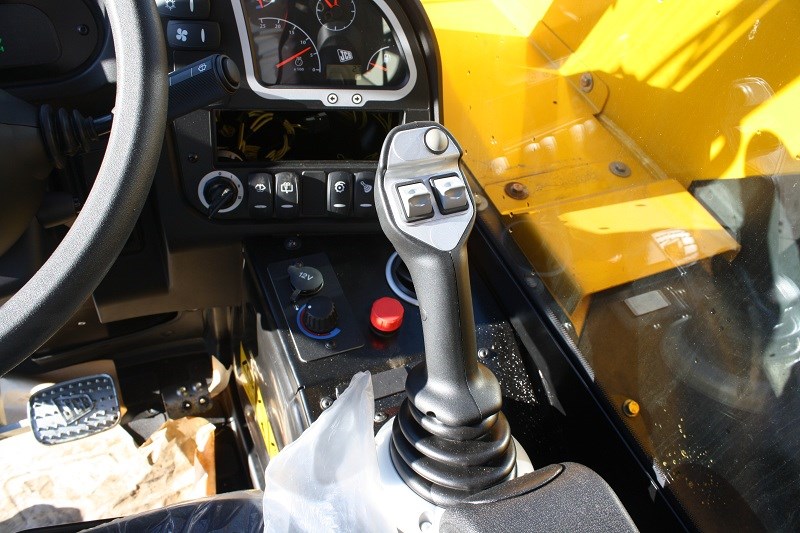 Joystick controls respond well to a delicate touch.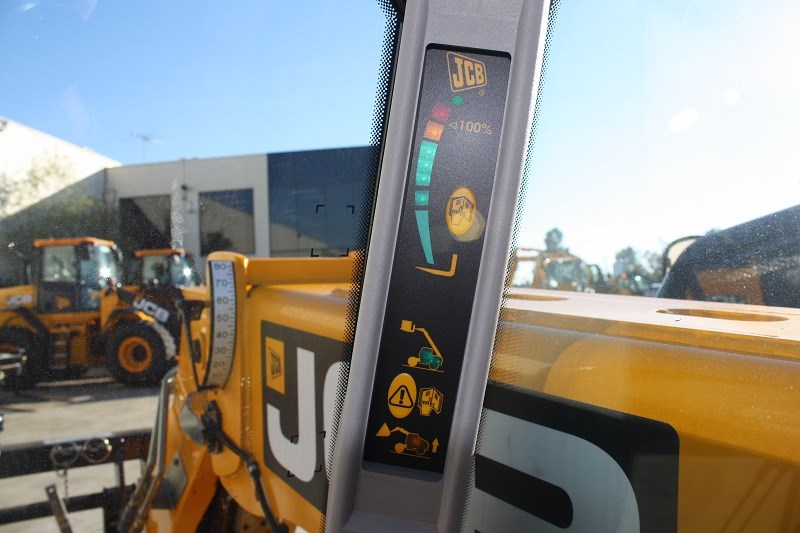 The eye level load indicator makes keeping an eye on load and stability easier.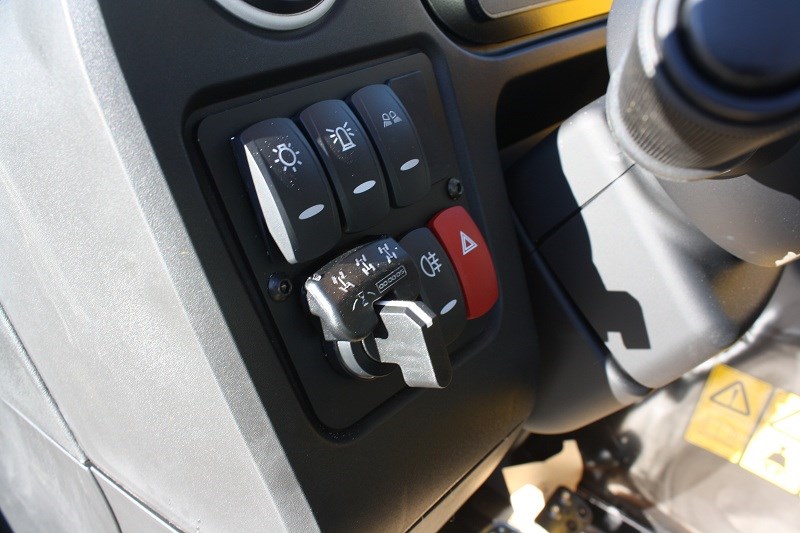 Steering selector also features an auto-align function.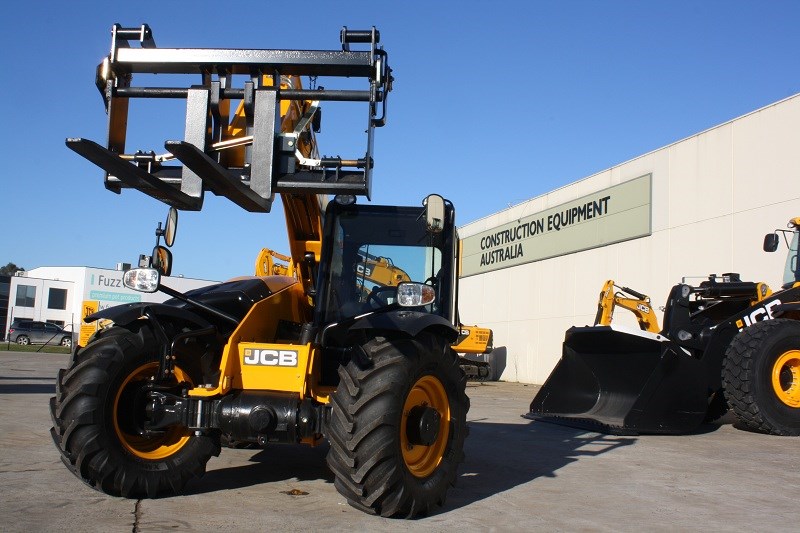 Visibility is excellent for a compact telehandler.

Subscribe to our newsletter
Sign up to receive the Trade Farm Machinery e-newsletter, digital magazine and other offers we choose to share with you straight to your inbox
You can also follow our updates by liking us on Facebook. 

Graders For Hire | Cranes For Hire | Telehandlers For Hire | Excavators For Hire