Review: Isuzu D-MAX ute vs Isuzu MU-X SUV
---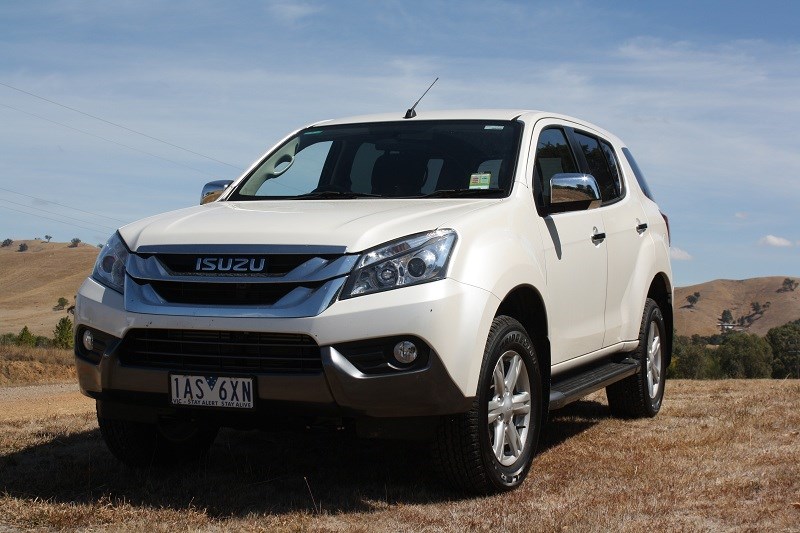 The MU-X is a surprisingly comfortable package. Underneath beats the heart of an off-roader.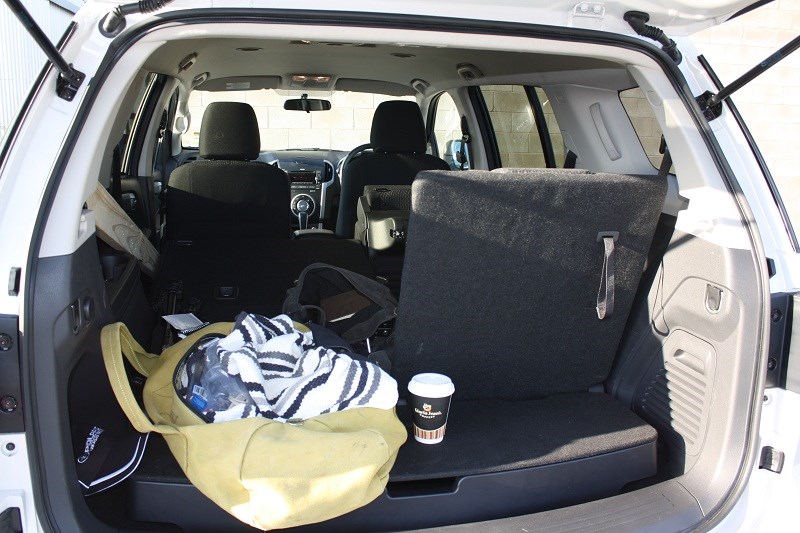 The MU-X has the kind of load area that seems to fit everything into it; kids, people, timber, stockfeed, camera gear, the list goes on.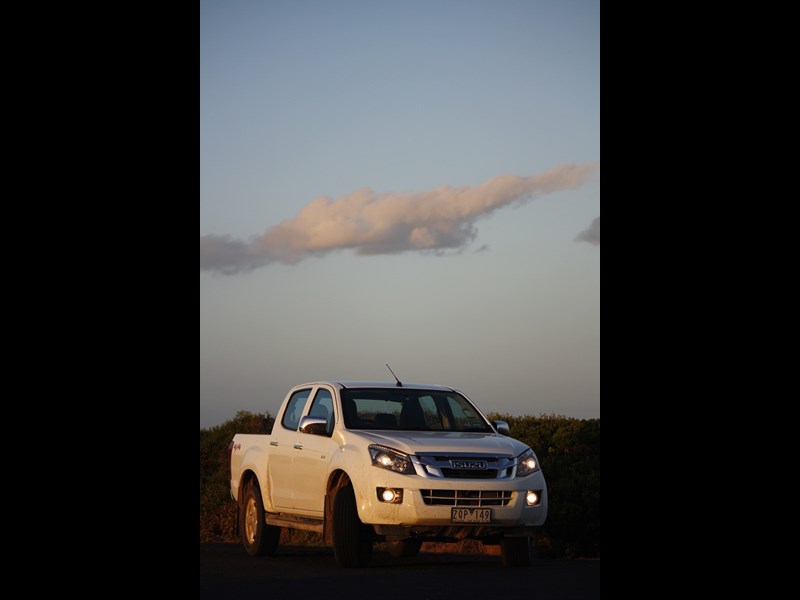 The D-MAX is a hard working ute that keeps coming back for more.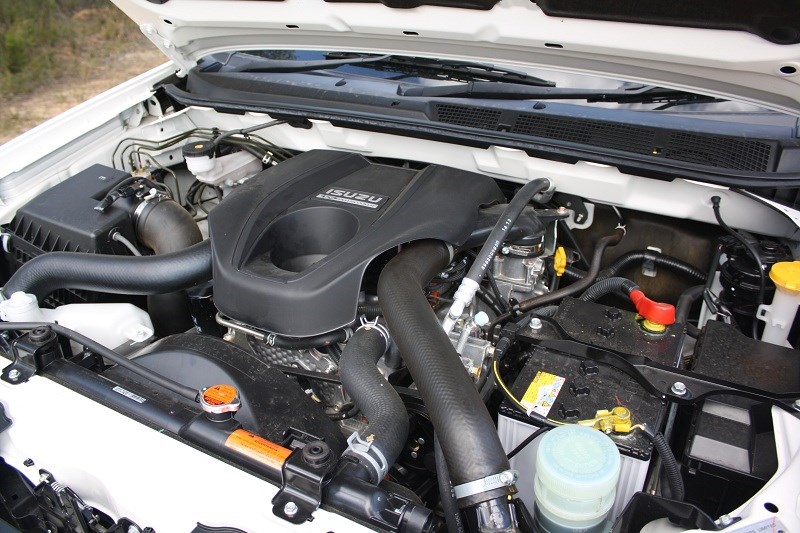 The 3-litre Isuzu donk feels solid if a little uninspiring.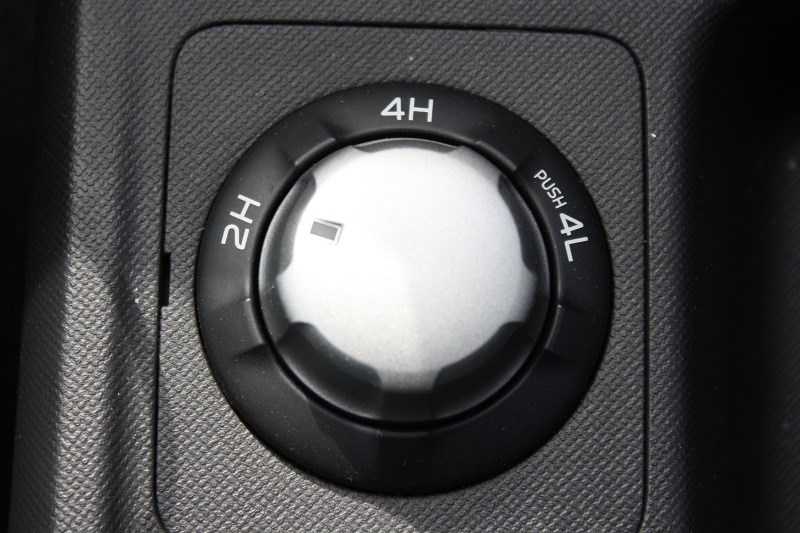 You can shift from 2 high to 4 high on the fly. It's an intuitive shifter.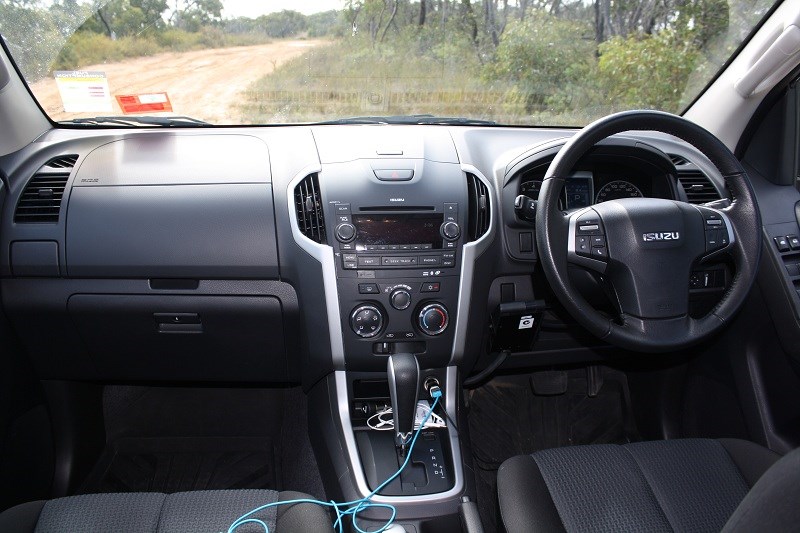 A basic functional interior with no real gripes.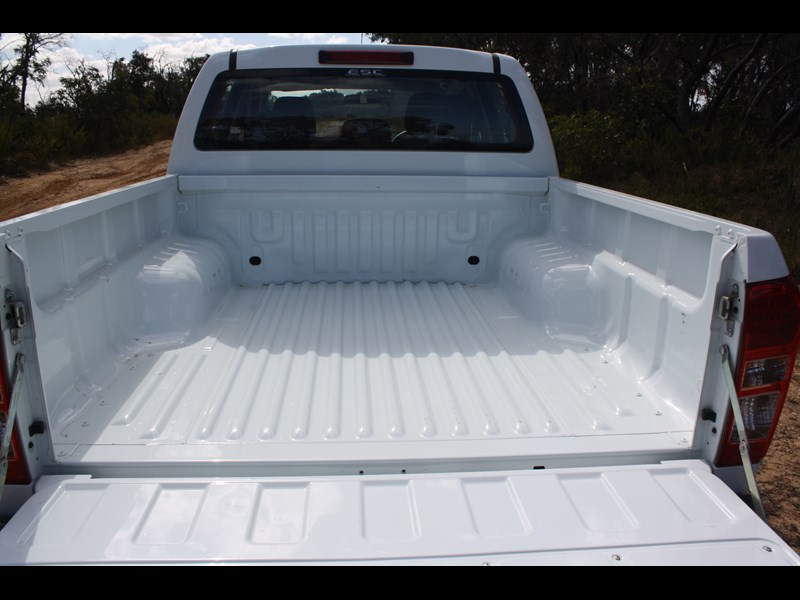 The ute tub has a decent sized load area has tie down points and easy to access.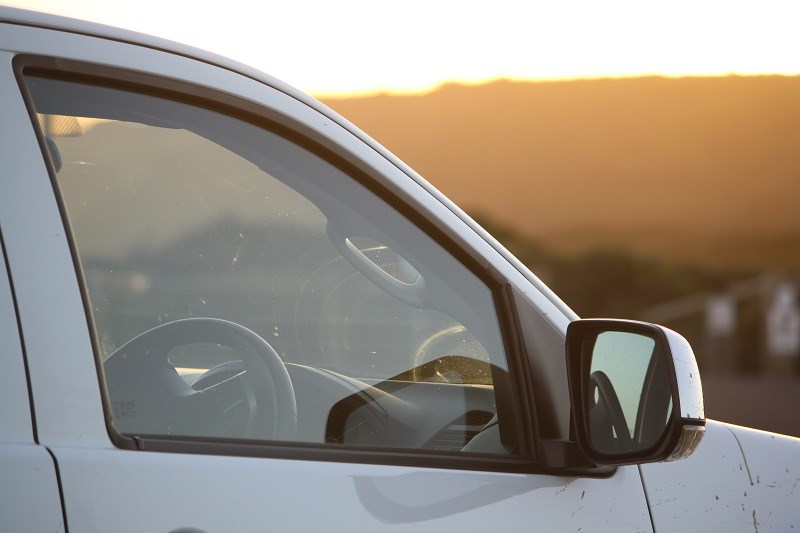 The D-MAX doubles well as a mud-splattered freedom machine.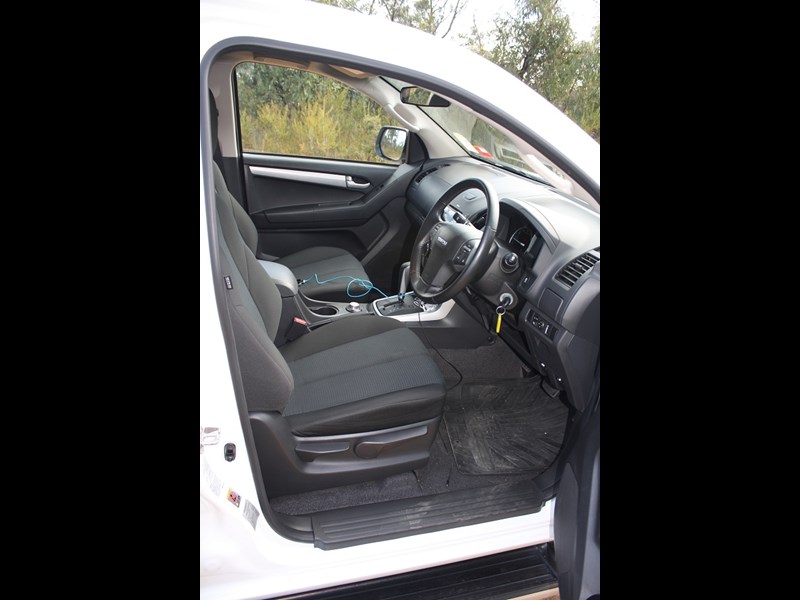 Rubber floor mats and cloth seats cement the workhorse atmosphere of the D-MAX.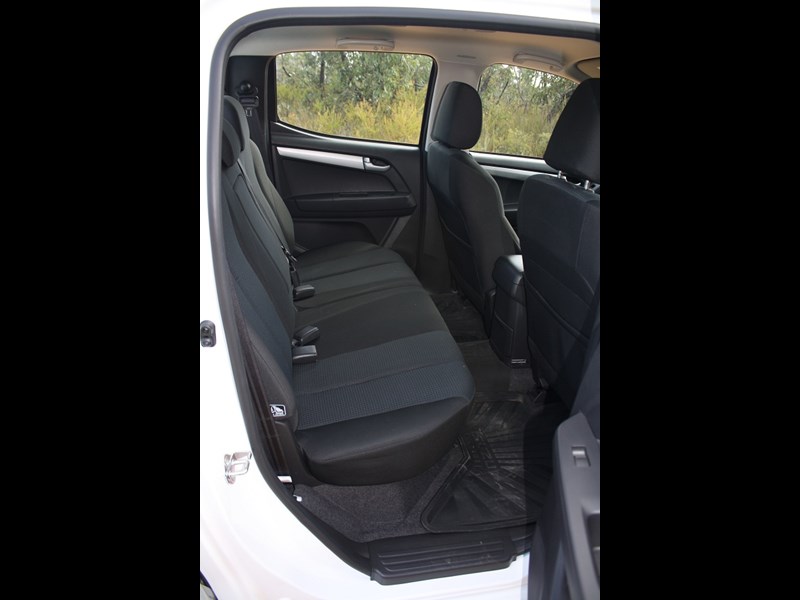 Rear seat leg room is pretty good for a dual cab in this market.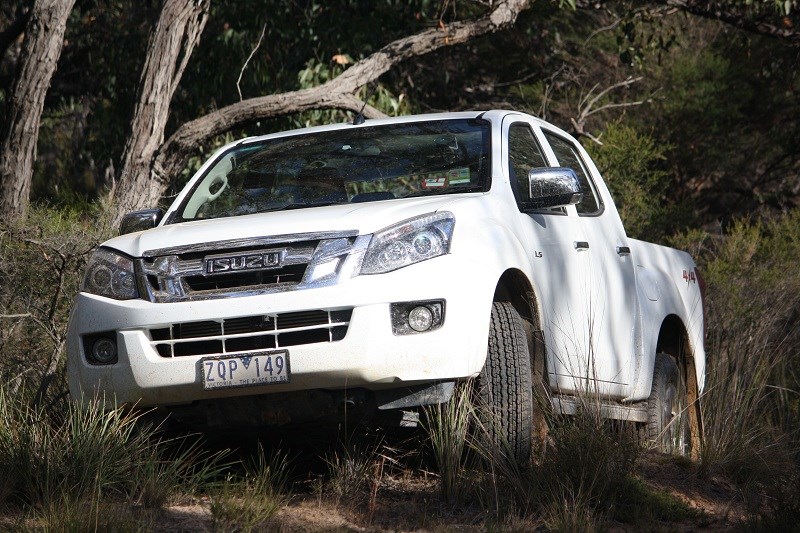 This thing seemed happy to go anywhere.

These days it can be a challenge to identify which of the cleverly 'blinged-up' vehicles on the market can actually perform well off-road. Matt Wood compares Isuzu's D-MAX ute with its recently released MU-X wagon.
The terms Soft-Roader and SUV are bandied about ad-nauseum these days. I blame the manufacturers for the sport utility vehicle acronym. But the Soft-Roader tag sounds like the kind of thing a journo would come up with, we're always trying to sound clever.
Now there are all sorts of utes and wagons masquerading as off-road vehicles and they're dominating the Aussie car market. Some look the part but don't deliver the kind of sturdiness that country buyers may be after, others hide their off-road credentials under an uninspiring exterior.
I've had a lot to do with the Isuzu truck brand over the years but it wasn't until recently that I got the chance to have a closer look at the Isuzu D-MAX ute and the newest addition to the lsuzu Ute line-up, the seven-seat MU-X SUV.
CONTENTS
ISUZU MU-X SUV
I was a bit sceptical about the MU-X really, it's not the most inspiring design to look at and it shares its platform with the Holden Colorado 7.
Launched late in 2013 the MU-X is a ladder chassis seven-seat wagon, available as a 4x2 or a 4x4.
ISUZU MU-X ENGINE AND TRANSMISSION
Power is provided by an Isuzu sourced 3-litre turbo diesel engine that makes 130kW and has about 380Nm of pull. It's rated to drag up to 3 tonnes of braked trailer behind it as well.
Mine was the mid-spec LSU version and was fitted with the 5-speed auto; the manual option is a 5-speed as well.
 None of these figures are really ground breaking compared to some of the competition. Just looking at it makes you wonder why you'd bother when there are some sexier looking competitors out there with a lot more gadgets and fiddly tech thrown in for an only slightly higher price tag.
ISUZU MU-X PERFORMANCE AND FUEL ECONOMY
It's not until you spend a bit of time with the MU-X that you start to get it.
The 3-litre donk sounds and feels a little agricultural at first, and it's not exactly a rocket ship in terms of performance. But the MU-X becomes a bit endearing after a while because you get the impression the design brief is about trying and not being too clever.
Yes, the design is certainly conservative but that doesn't take anything away from it in practice.
The MU-X feels solid on the road and uses a multi-link coil rear end rather than the leaf spring set-up of the D-MAX ute. It rides considerably better than I was anticipating and doesn't rock and roll a great deal at all. The 17-inch (43.2cm) alloys are also a happy medium on the black top or off it.
Fuel economy wasn't exactly fantastic and I averaged 11.7 litres per 100km
ISUZU MU-X INTERIOR AND CONTROLS
The mid-spec LSU doesn't have leather, dual zone climate control, satellite navigation or a DVD player. The MU-X LSU doesn't even have a funky touchscreen do-dad on the dash with a bunch of cool sounding apps.
The top of the line LS-T however does have all of the above. All MU-X models are standard with rear parking sensors, which I found to be refreshingly laid back.
Many parking sensors start having a fit anytime you get within 2km of an object (yes Volkswagen I'm talking to you). The MU-X sensors are a lot more chilled which makes for a pleasant change.
The second and third rows of seats all fold forward to create a heap of cargo space or you can mix and match. I don't have a tribe at home by any means yet I still found the wagon to have a nice flexibility about it.
Under that Silky White Pearl Metallic paint is a tough transfer case four-wheel drive with high and low range for tearing it up in the rough stuff but also handy for backing heavy trailers.
ISUZU D-MAX UTE
I returned the MU-X and swapped it for a D-MAX LS-U dual cab ute for a bit of a back-to-back impression. The LS-U is a good mid-spec ute for work and play enough creature comforts to keep you happy but rubber floor mats to catch the mud and dirt from multiple pairs of work boots.
There are 12 different models in the D-MAX line-up in either manual or automatic transmission guise.
Within minutes of driving away the differences between the vehicles were obvious. There's no denying the workhorse sensibilities of the D-MAX when the leaf springs at the back clangs and bangs and the drivetrain emits more diesel chatter.
ISUZU D-MAX UTE ENGINE AND TRANSMISSION
This ute uses the same 5-speed auto as the MU-X, which does leave it a gear or two short of some of its competitors. Engine specs and outputs are the same as the MU-X, which is a 3-litre turbo diesel engine delivering 130kW with about 380Nm of pull.
ISUZU D-MAX PERFORMANCE AND FUEL ECONOMY
The D-MAX is a 1-tonner so you'd expect a bit of skippity-bump from the rear end on rough roads at speed however, the D-MAX is a little rougher than I'd like.
Handling is predictable on the black top and the ride is on the stiffer side but throwing a bit of weight in the back helps settle it down.
Dirt roads weren't an issue either as the ute chugged along happily over lumps and bumps at speed. The electronic stability control (ESC) was a little draconian though and at the first sign of a drift would grab the offending wheel and straighten the vehicle out.
Whoever calibrated this program has no sense of fun whatsoever.
Off-road with 4WD engaged the true nature of this little truck started to shine through. It's a gutsy little ute that gamely attacks any obstacle plonked in its path.
It has enough ground clearance for most work roles, though weekend warriors may look at jacking it up some more. Impressively tough looking bash plates protect some of the more delicate parts of the driveline.
This is a vehicle that loves a load on its back and loves to work hard in rough terrain and only then did I really start to appreciate what it had to offer.
Old school drum brakes on the rear help pull the ute up in a straight line which seems a bit surprising in this day and age of discs all round. Tapered wheel bearings on the rear axle however, help distribute lateral force when towing or loaded, much like many larger trucks.
The 5-speed Aisin auto tranny feels a bit old fashioned in operation, but it does a great job of holding gears of heavy descents to make the get as much engine braking effect as possible which helps with a load on the back. This is called Adaptive Grade Logic and it will grab third gear on a long downhill and hold it until you put your foot on the go pedal again.
The 'box's torque converter also locks out after changing out of first to reduce drag on the engine and improve fuel economy. While it feels a bit rugged in operation there's clearly a lot more going on underneath than is immediately apparent.
Interestingly I got much better fuel economy out of the D-MAX, which averaged 9.7 litres per 100km. This included stints of flat out flogging through the mud and bush so I reckon that's pretty darned respectable.
ISUZU D-MAX INTERIOR AND LOADING
The ute tub of the D-MAX is very usable with sides low enough to make access easy, tie down points help when strapping down a load, and tailgate height for loading and unloading as not bad for a 4WD.
Inside is comfy enough without spoiling you and there's enough room in the back seat for most and nobody I forced to ride in there had much of a whinge.
THE VERDICT
While both models in the Isuzu Ute range are very different in intent and purpose they still have a very similar character.
Admittedly sharing a platform, engines and transmissions contributes to this however, the MU-X still manages to make the driver feel a little more cosseted and it has that air of urban tank and school run about it.
It's a versatile wagon and an easy drive that handles well on most road surfaces. And it's equipped with a tough driveline that will handle what most people will throw at it even if it does feel slightly under pace power wise. It's still a very good option for bush transport.
The D-MAX feels a tad dull until you really make it work. But it's well-specced as a workhorse and it doesn't try to convince you otherwise. It feels like the kind of ute you could flog all day and hose out at the end without a worry.
And the lack of some of the more blingy bits of technology don't really hold it back; in fact it seems to make it seem that little bit more honest.
The Isuzu D-MAX has country workhorse written all over it and it definitely isn't wearing a cardigan.
ISUZU D-MAX AND MU-X HITS:
Tough truck feel in the bush
Neat unpretentious interior
Good workhorse auto
ISUZU D-MAX AND MU-X MISSES:
Bland performance unless hit with a big stick
D-MAX feels lacking in kit
Lack of steering column reach adjustment
ISUZU MU-X AND ISUZU D-MAX SPECIFICATIONS
Make/model: Isuzu MU-X

Engine: 3-litre 4 cylinder Isuzu turbo-diesel

Power: 130kW

Torque: 380Nm

Transmission: 5-speed manual (5-speed auto optional)

Towing 3,000kg (braked)

Drive: 4x2 and 4x4

Seating: 7 including driver

ANCAP rating: 5 stars

Make/model: Isuzu D-MAX Crew Cab

Engine: 3-litre 4 cylinder Isuzu turbo-diesel

Power: 130kW

Torque: 380Nm

Transmission: 5-speed manual (5-speed auto optional)

Towing: 3,000kg (braked)

Drive: 4x2 and 4x4

Seating: 5 including driver

Payload: 1,060kg

ANCAP rating: 5 stars

Warranty: 5 year 130,000km with 5-year Platinum Roadside Assist
You can read the full review in the April issue of NewFarmMachinery magazine, on-sale April 21. Subscribe to the magazine to never miss an issue.
Subscribe to our newsletter
Sign up to receive the Trade Farm Machinery e-newsletter, digital magazine and other offers we choose to share with you straight to your inbox
You can also follow our updates by liking us on Facebook. 

Graders For Hire | Cranes For Hire | Telehandlers For Hire | Excavators For Hire