REVIEW: IVECO Powerstar 6400 grain tipper
---
The Iveco Powerstar 6400 is a locally manufactured lightweight hauler without a great deal of market presence. Matt Wood takes a closer look at the Powerstar and wonders why there aren't more around.
Iveco's most recent Powerstar range is made up of the highway spec 6800, and Cummins exhaust gas recirculation (EGR) powered 6800 ISX as well as the lightweight 6400.
Also kicking around in small numbers is the road train rated Cummins-powered 7800. Every time I drive a Powerstar I find myself wondering why I don't see more of them around.
Quite a while ago I drove a 6800 ISX on a Sydney-Melbourne return trip as a B-double and found it to be a very quiet, comfortable and easy prime mover to drive with heaps of cab storage and great on-road manners.
However, it was only recently that I was able to climb aboard an Iveco-powered example, a Cursor-powered Powerstar 6400 tipper and quad dog.
CONTENTS
IVECO POWERSTAR 6400 ENGINE AND TRANSMISSION
I did have initial reservations about the Iveco drivetrain. After all it develops 560hp (412kW) and 1,840ft-lb (2,495Nm) of torque from a modest 13 litres, which sounds like a big ask.
Even tilting the broad nose of the Powerstar and looking underneath prompts you to ask, "Where's the engine?" But a quick look at engineering trends around the globe will show that engine manufacturers the world over are downsizing their engines in the pursuit of fuel economy and emissions targets both in cars and in commercial vehicles.
In many ways, it's probably not too much of a stretch to say that the Cursor was way ahead of its time, and some might say that it was perhaps too much so.
The 13-litre engine boasts economy and can even cope with extended synthetic oil drains depending on application. Taking care of gear changing business is the ZF-sourced 16-speed Eurotronic AMT.
This tranny under other names has found a home in product offerings from DAF and MAN to name a couple. It has proved itself in many applications over the years as a smart and sweet shifting cog box.
IVECO POWERSTAR 6400: THE TRUCK AND PAYLOAD CAPACITY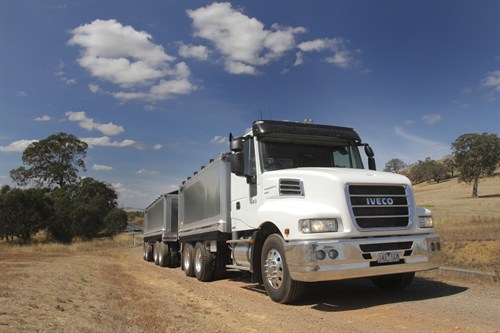 The Powerstar is an Aussie model, and with the exception of the Netherlands where it is referred to as a 'Torpedo Nose', it is unique in the global Iveco line-up.
The advantages of the 6400 are clear — its light tare weight means that under Performance Based Standards (PBS) it can gross 56.5 tonnes. That's one hell of a payload and a tremendous selling point for the bonneted Iveco.
In 6400 guise the cab sits closer to the chassis when compared to the heavier Cummins powered sibling. This is because the use of a selective catalytic reduction (SCR) power plant means engine running temperatures are lower and there isn't as much hot air to be evacuated from the engine compartment.
This makes it an easy climb up into the Isri driver's seat, and once there, it is easy to appreciate the surprisingly roomy day cab layout.
IVECO POWERSTAR 6400 CAB AND CONTROLS
The interior styling is a bit of an acquired taste and a touch Lego like, but a revamp has put some distance between it and earlier dash panels that had a tendency to age prematurely.
A simple dash layout with a central digi menu screen keeps things neat inside. A bank of block switches takes care of most functions, including gear selection, neatly and easily while a steering column mounted wand takes care of retardation and manual gear changes. It's a simple intuitive layout and very functional.
There are cup and bottle holders a-go-go so there's always somewhere for a latte, while well-placed power outlets handle gadget power duties.
The view down both sides of the truck was exceptional thanks to the well-placed mirror shrouds with all four mirrors including the spotters electronically adjustable.
Overhead are the UHF and stereo, but unfortunately the branded head unit isn't Bluetooth compatible though thankfully the unit doesn't light up like a distracting Wurlitzer jukebox just out of line of sight, which is to be commended.
IVECO POWERSTAR 6400 PERFORMANCE
A load of gravel in the back had us tipping the scales at a gross weight of 48 tonnes, a very decent tipper weight.
I fired up the 13-litre, which came to life with a muted rumble before chattering away quietly while I made myself comfortable. After that it was just a matter of selecting D for drive, releasing the maxis and hitting the road.
I rolled through the streets of the Victorian town of Shepparton with the Cursor happily chatting to the Eurotronic tranny. The Euro torque curve kept the wheels turning with ease as I turned onto the highway.
The Cursor is a very rev happy engine that develops its peak 1,840ft-lb (2,495Nm) of torque from 1,000rpm, but develops peak horsepower at 1,900rpm.
It's quick to build up revs and to drop them, making it a very perky engine to drive and very quick to respond to a planted jandal.
Once out of town, the Powerstar settled into a happy highway 1,600rpm. The Cursor is very quiet in operation at 'round town speeds and even out on the highway. As with other Powerstars I've driven, visibility is excellent, even out over the front left-hand corner of the truck.
Steer axle placement means that it's very responsive to steering wheel input that makes it great for backing a quad dog and chasing the dolly around a corner.
It does however make it a little twitchy on the open road, but a decent-sized steering wheel means that you're not constantly correcting either. To give the Iveco a decent workout I've decided to give it a run over the Strathbogie Ranges and out through Bonnie Doon before heading back to Shepp.
On tackling the 20km/h switchbacks and steep climbs over the Merton Gap, the Cursor responded gamely however, to stop it from losing its momentum I did have to keep an eye on what was happening with the AMT.
The free revving engine drops rpm too quickly for the tranny to catch in some cases so some driver intervention is warranted to keep the revs up and the wheels turning. This is hardly difficult and only needs a flick of the steering column mounted wand to drop a cog or two to pre-empt a climb.
Engine braking seemed a little lacklustre at first, but again dropping a cog or two and getting the rpm up to 1,900rpm really pulled the truck back on the steep descent.
Over the test loop that took in rolling hills, country roads, climbs and descents, the Powerstar rode and drove exceptionally well. Does it perform as well as a 15-litre equivalent? Well, no. An ISX Cummins hangs on and lugs down a lot more, but you only really notice any lack of performance on really hard climbs among the tough stuff.
However, the Cursor does tend to keeps its cool, which keeps the engine fan to a minimum. The climate control inside kept things cool inside the cab as well.
As a hard working tipper around town or as a grain hauler in the bush, the 6400 really should be enough truck for most. In fact the use of a SCR power plant should be seen as a bonus for agricultural roles.
Fuel-wise our combination averaged 2.1km per litre with a lot of starting, stopping and climbing which is pretty darned respectable in my book.
THE VERDICT
As I climbed out of the Powerstar for the last time I found myself wondering yet again, "Why don't more people buy this truck?" It's a functional, easy to use truck that promises productivity gains in both payload and in fuel economy and the Cursor engine is now well-proven.
Dorky styling inside and out probably doesn't help; it looks like a cab-over with a bonnet stuck on the front and the windscreen is just a bit too upright, however that never did Scania's T-cab any harm.
But really I reckon it comes back to image and perception. One industry insider made a point saying that maybe if the Powerstar had worn an International badge for the bulk of its life it would have a better image and perception, and maybe he's right.
Either way the Powerstar image really needs a tiger blood transfusion as it's a much better truck than many give it credit for.
IVECO POWERSTAR 6400 HITS
Ergonomically very good
Engine and transmission is a nice combo
IVECO POWERSTAR 6400 MISSES
Very dorky looking
Lack of Bluetooth connectivity
IVECO POWERSTAR 6400 SPECIFICATIONS
Make/model: Iveco Powerstar 6400 6x4
Engine: Iveco Cursor 13 with SCR
Power/Torque: 560hp (411.9kW) @ 1,900rpm / 1,840ft-lb (2,494Nm) @ 1,000rpm
Transmission: 16-speed Iveco Eurotronic AMT
GCM: 60,000kg
For the full test report, grab a copy of  NewFarmMachinery magazine issue 10 when it goes on-sale from June 16. Or subscribe to the magazine to have it delivered.
Find IVECO Powerstar trucks for sale.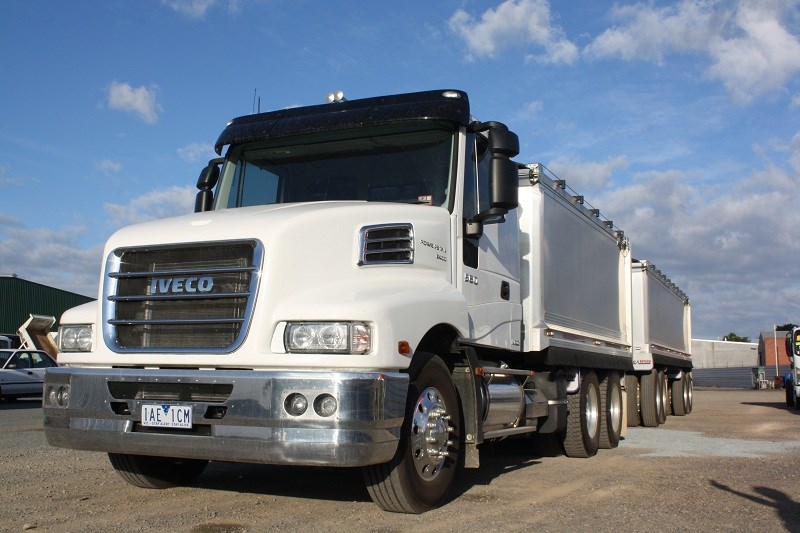 It may be bit dorky looking, but it really is a nice jigger to drive.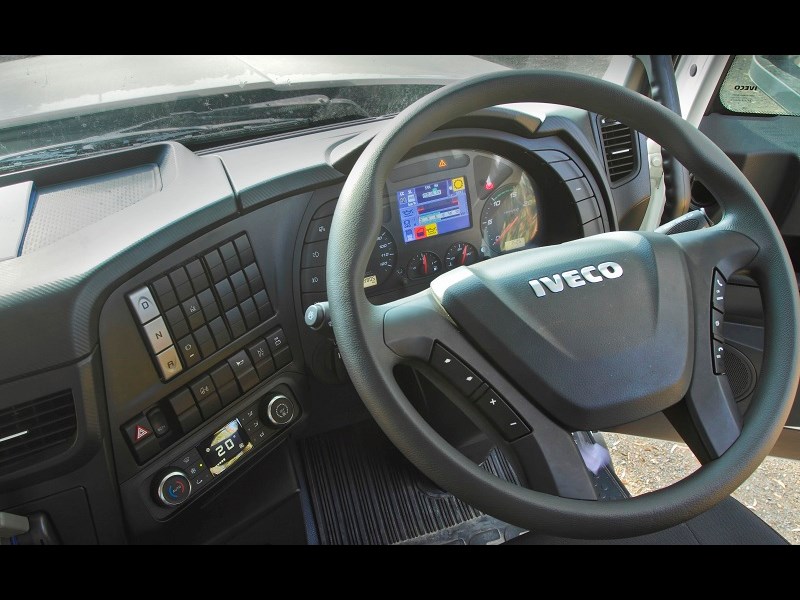 The well laid out interior is very easy to find your way around.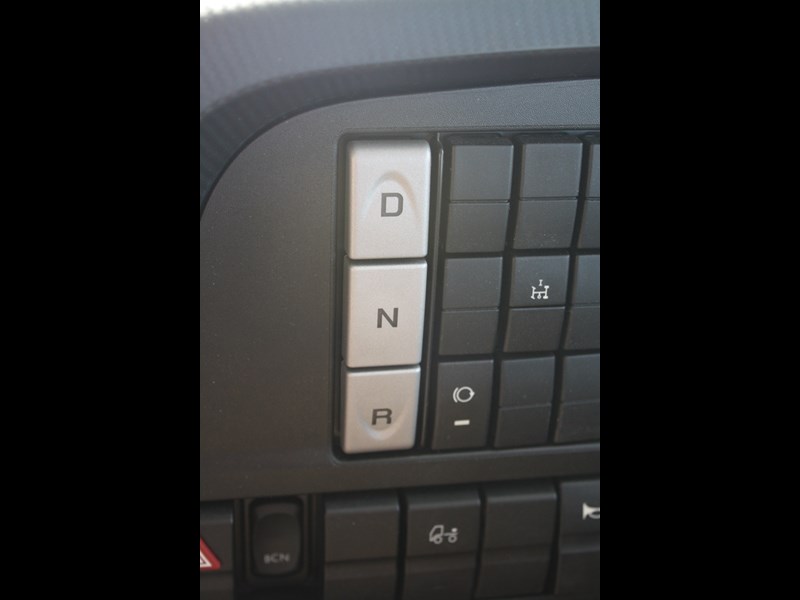 Doesn't get much simpler than that.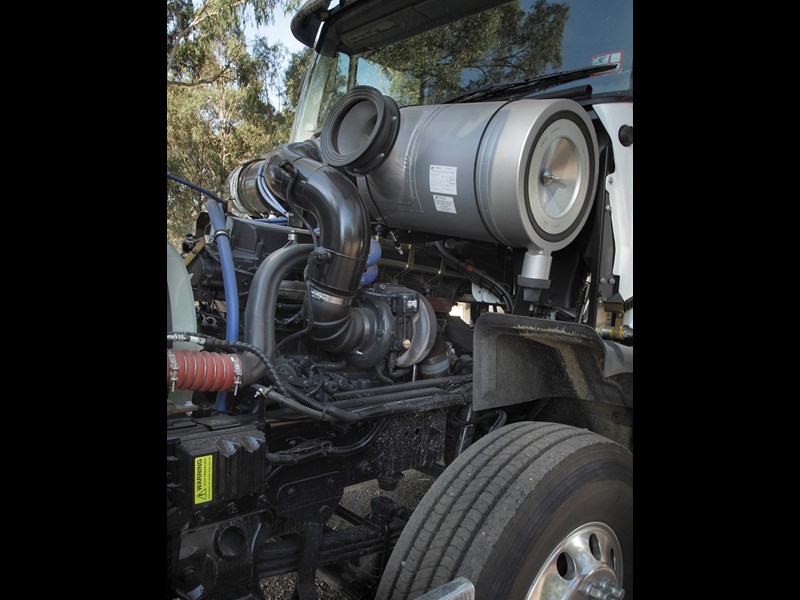 The Cursor 13 almost looks dainty between the chassis rails of the 6400.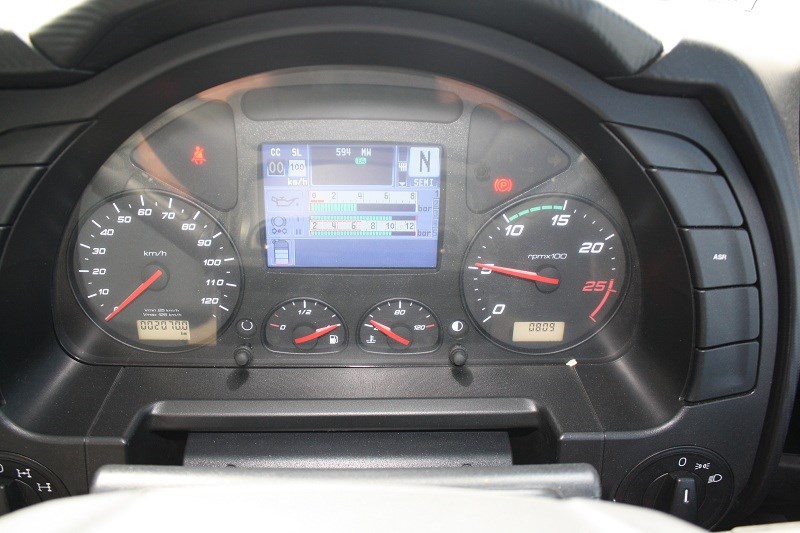 Very simple easy to read instrument panel.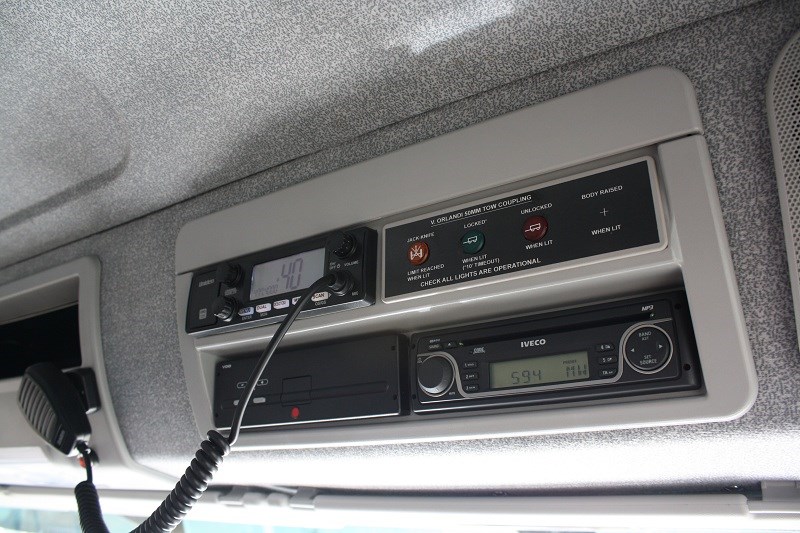 The overhead console is reasonably neat; the stereo could do with Bluetooth connectivity though.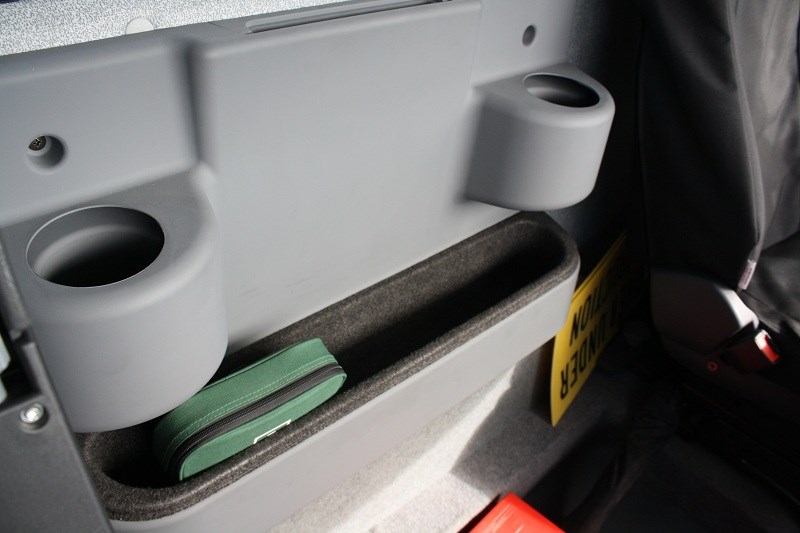 Excellent storage for a day cab.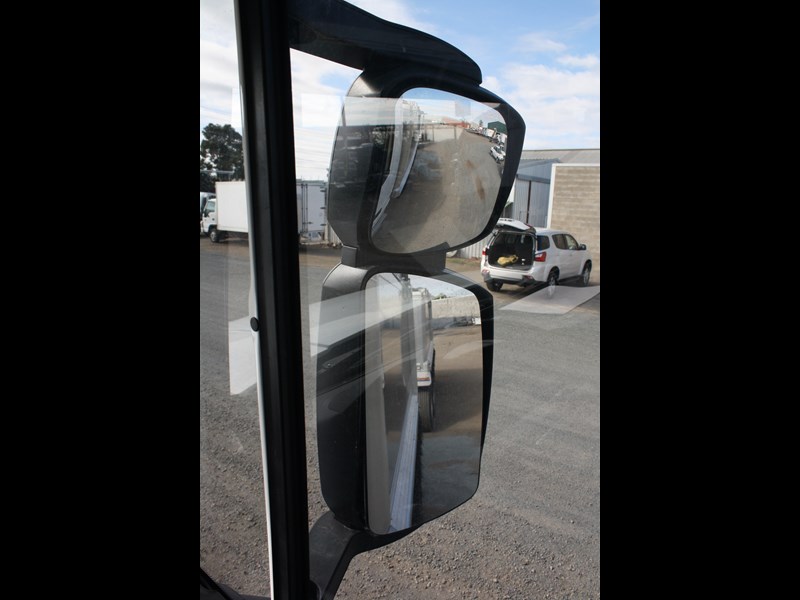 Iveco's mirrors are a standout in terms of visibility and the amount of window room they occupy.

Subscribe to our newsletter
Sign up to receive the Trade Farm Machinery e-newsletter, digital magazine and other offers we choose to share with you straight to your inbox
You can also follow our updates by liking us on Facebook. 

Graders For Hire | Cranes For Hire | Telehandlers For Hire | Excavators For Hire