REVIEW: Kinghitter Fencetech F3 post rammer
---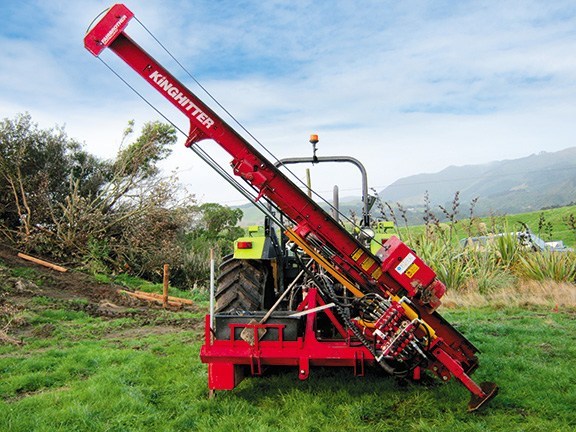 Combining the angle and mast shift movements gives amazing placement of the post rammer.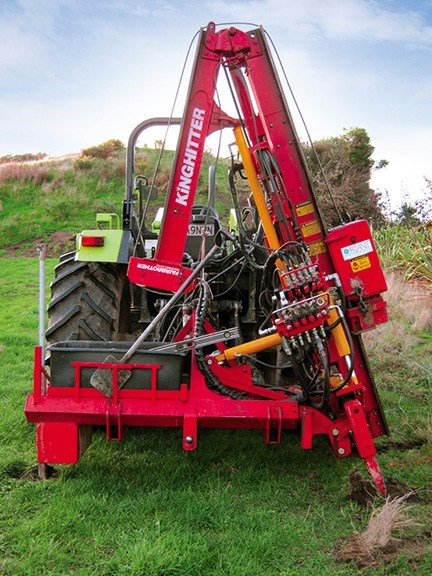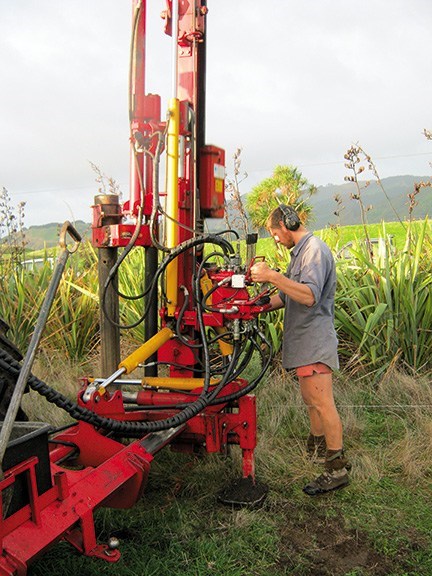 The rammer can sideshift up to 900mm, giving a large working area.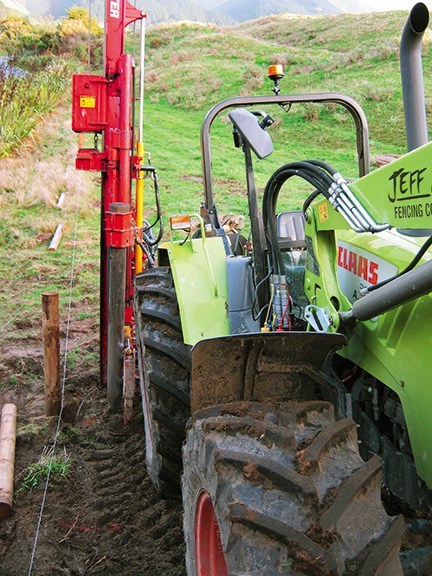 The large range of movement means the tractor only has to be packed approximately in position for the post rammer to be used.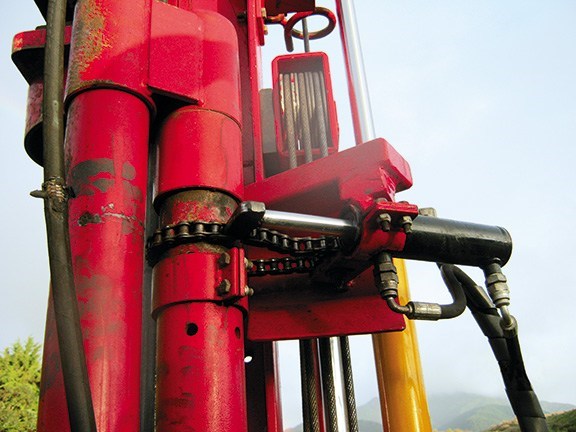 The rocks spike is hydraulically moved into place.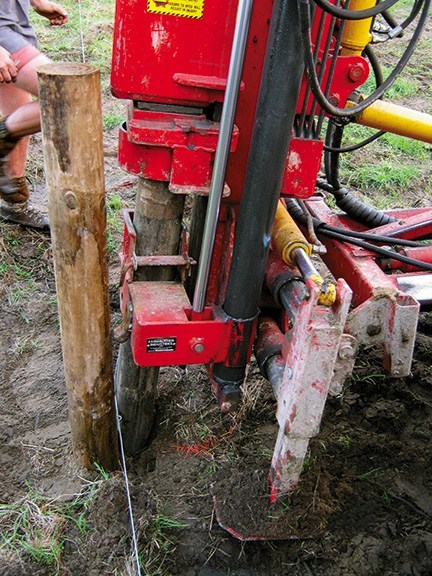 Joines demonstrates the different uses for the rock spike.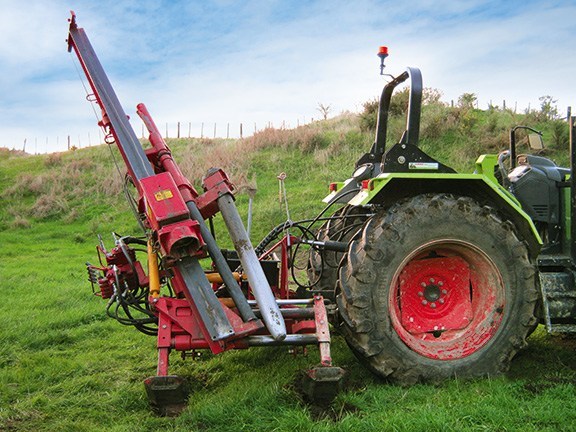 There is a very generous 500mm of mast shift.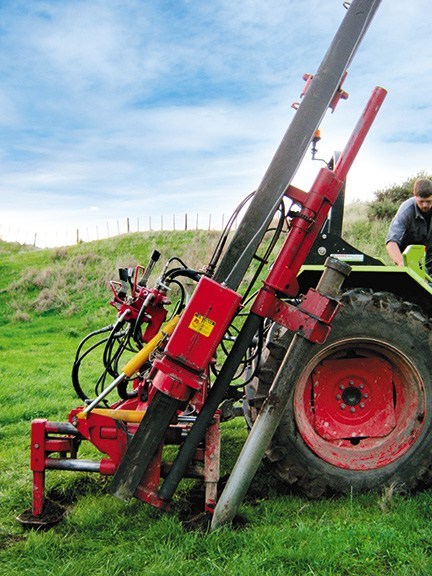 There is plenty of angle movement, both forward and back.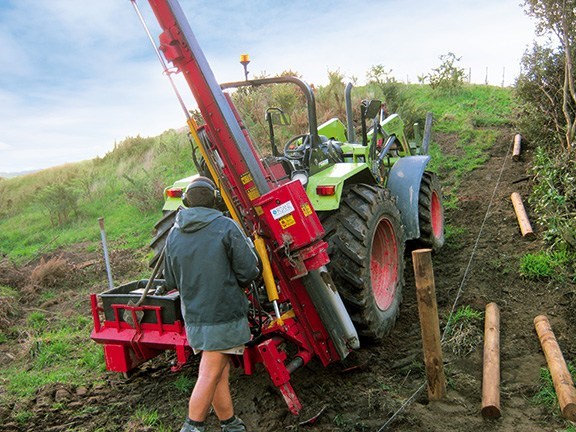 The Kinghitter's 350kg monkey makes short work of post driving.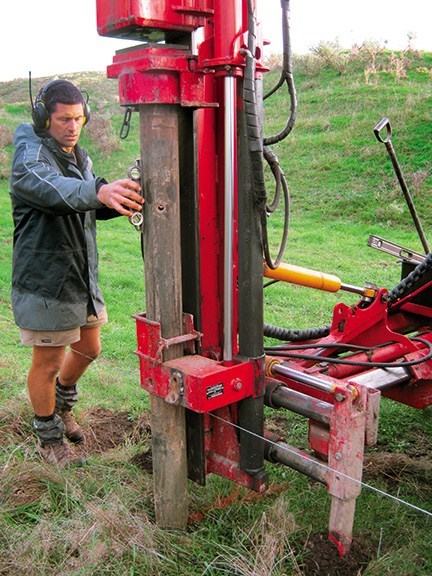 A ram is used to remove the spike once it has been driven in.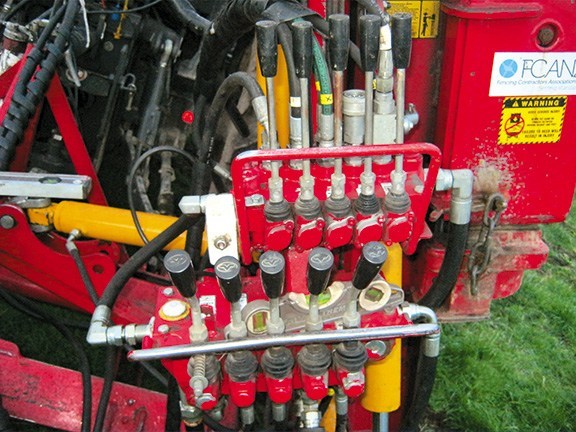 The control bank was well laid out and easy to reach.

When purchasing a post rammer there are plenty of things to consider, but New Zealand-based operator Jeff Joines says Kinghitter Fencetech F3 from Fairbrother Industries is right on the mark, Tim Dittmer reports.
Most thumpers these days start off as a basic unit and can be specced with a host of optional time-saving extras, so if you're in the market for one, it will depend greatly on the amount of work you plan to use it for as to how much of an investment to make.
Fairbrother Industries has a range of New Zealand-made post rammers to cover all needs. In Australia, the company supplies its Kinghitter machines with additional safety guards required for compliance with local regulations.
Contractor Jeff Joines purchased a Kinghitter Fencetech F3 for his fencing operation based in Kapiti, NZ, so you'll note the machines he has in use don't have the extra safety guards attached.
Fairbrother Industries is a family-owned business based in Auckland. Established in 1977 by James (Jim) Fairbrother, whose engineering and problem-solving skills led him to invent the first hydraulic post rammer.
Fairbrother's post rammers have become a well-respected choice, with both farmers and fencing contractors purchasing them for their post-driving needs.
Joines has been fencing for more than 15 years and runs a Claas tractor, fitted with a Kinghitter Fencetech F3 post rammer.
He specialises in both rural and residential fencing and also the construction of stockyards.
The Kinghitter Fencetech F3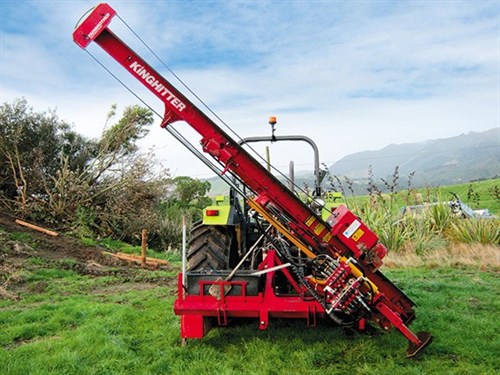 The Kinghitter Fencetech F3 has a 4.5m mast constructed from a 150mm beam and is plated with Bizalloy steel for extra strength and wear resistance. An 11mm-diameter, heavy-duty wire rope runs through a six-pulley system to lift and lower the monkey.
These 180mm pulleys are arranged to multiply the ram movement, allowing the monkey to travel the full 4.5m-high mast with a shorter ram stroke.
It has 500mm of mast shift forward and backward — a generous amount compared to some brands. There is 20 degrees of angle movement in all directions, but this can be increased by shifting the mast forward or back to exaggerate the angles.
A hydraulic ram is fitted to enable the mast to be folded, to reduce the overall height to get under low obstacles, or for transporting the tractor and rammer on a truck.
The rock spike/auger is hydraulically swung around under the monkey, making for fast, easy use, especially on hills where you would otherwise be grunting and snorting to manually move it.
The 350kg monkey is fitted and features a counter-sunk lifting point that the wire rope mounts to, giving extra lift height from the same length mast.
With the monkey at full height, a maximum force of 56,667kg can be exerted. Transferring this brute force onto the post is a steel cap with a poly insert.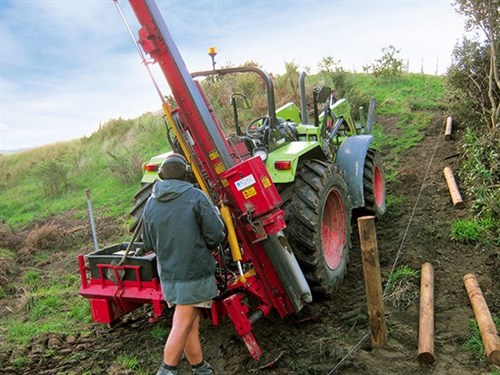 Joines has fitted a diverter switch next to the post rammer controls that allows the tractors three-point linkage (TPL) to be lifted and lowered while operating the rammer.
This means he can lift the post rammer slightly off the ground, before side-shifting it in or out up to 900mm, stopping the feet from tearing up the ground as they slide across it — a great idea, obviously thought of by someone who takes pride in their work.
Though there is plenty of angle movement left and right, this can only be achieved by removing the pin on the hydraulic ram and placing it into the next setting.
This is sometimes required and can be a little bit fiddly, so Joines is devising a modification to bypass this process.
The rammer can be disconnected from the side-mount base and fitted directly to the back of the tractor when there is limited space, or when the tractor needs to straddle the fence line.
A large plastic toolbox is mounted on the left side of the mast. This provides enough room for all the necessary tools and other stuff that finds its way in there.
Underneath is a counterweight to help balance the offset weight of the rammer and aid stability. A towbar is fitted as well, so the work ute or trailer can follow too.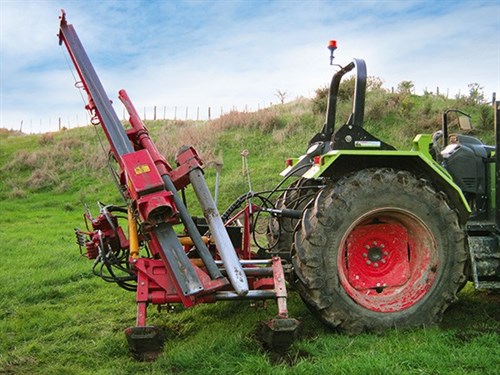 The Fencetech F3 requires a minimum of 35l/m at 210kg/cm2, making it suitable for a wide range of tractors and bulldozers.
Post rammers are also more commonly being fitted to excavators as well, given their wide range of reach and ability to drive in very high poles by lifting the rammer up in the air, lowering it as the pole is thumped in.
All in all, the Fencetech F3 is a quality well-made post rammer, suitable for serious farmers or contractors, due to the Kinghitter's large range of movement in all directions and angles.
This increases efficiency, especially when working on your own, as the tractor can be parked approximately inline and then the post rammer is hydraulically adjusted to the exact position. 
For more test reviews like this, subscribe to NewFarmMachinery magazine
Find post hole diggers/rammers for sale.
Subscribe to our newsletter
Sign up to receive the Trade Farm Machinery e-newsletter, digital magazine and other offers we choose to share with you straight to your inbox
You can also follow our updates by liking us on Facebook. 

Graders For Hire | Cranes For Hire | Telehandlers For Hire | Excavators For Hire