REVIEW: Massey Ferguson 4708 Global Series utility tractor
---
A new design from the ground up sees the new Massey Ferguson Global Series ready to take Australia by storm. Tom Dickson gives the MF 4708 the quick once over to see if it will equal its predecessors.


There are plenty of great looking cars, trucks, bikes and even women and men out there, however, beauty is only skin deep and if there's no substance beneath the outer covering they all soon become boring and tiresome to be around.
I'm interested to find out if the new Massey Ferguson 4708's features and mechanisms are as pleasing as its impressive modern looking appearance.
All the tractors in the Global Series are designed in France and the parts are sourced from existing suppliers however, construction takes place in China.
Find out more about the Massey Ferguson Global series tractors

It's been an innovative move by Massey Ferguson management to set up its own factory in China to take full advantage of cheaper labour costs and at the same time maintain the same standards as the French-built tractors.
Contents
Comfort, controls and hydraulics
Massey Ferguson 4708: modern yet simple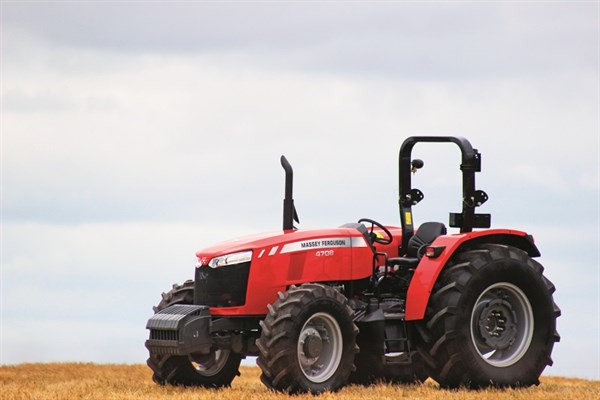 The appearance of the Massey has come a long way. Adding four-wheel drive and a 450kg weight set out front is certainly going to improve traction from those early models.
Apart from the cosmetic and drivetrain advancements most of the other features have been kept very simple and resemble those of earlier tractors on the market. I am assuming this helps keep the price at a respectable level.
Managing Director of Horsham-based farm equipment dealer Traction Ag, Kym Grosser, says the 4708 has only just been released so he hasn't seen a lot of them yet.
"The MF 4708 has the proven performance and reliability of an Agco Power engine and it's a great looking tractor," Grosser says. "I think its recommended retail price of about $46,990 plus GST makes it exceptional value in its class."
Massey Ferguson 4708 engine and transmission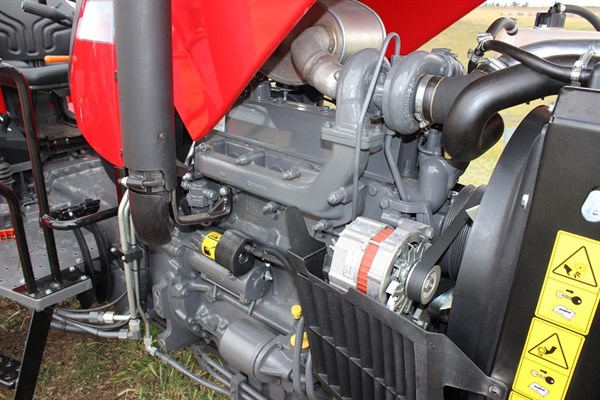 Powered by an 82hp (60.3kW) 4 cylinder engine from Agco Power it could best be described these days as a medium-sized utility tractor.
Before I even lift the bonnet I'm delighted that I have perfect access to the engine oil dipstick and filler point, and I love the fact that its coloured bright yellow, which doubles as a handy reminder to actually check the oil on a regular basis.
Relating to maintenance the transmission oil level is indicated by a sight glass on the rear so it can be visually monitored at all times.
A dual filter air cleaner sits out front and by undoing three snap clips I am easily able to access the filters for cleaning. A 12-volt battery sits neatly under the aircleaner in front of the radiator.
However, in regards to the transmission, I am slightly confused about the options that are available.
Everything I have read indicates the 4708 features a new 12x12 synchro transmission, but as I sit on the seat I see two transmission levers, on my left is the high and low range stick and on my right is the gear selector lever with numbers one to four clearly printed on top suggesting it's a 4-speed gearbox; by my calculations that equates to 8x8.
It has a mechanical forward/reverse shuttle lever mounted on the floor on the left-hand side. To shuttle between forward and reverse I do have to use the foot clutch but it's a nice and smooth transition and the stick moves in either direction without any drama at all.
The same, however, can't be said for the 8-speed gearbox. Moving from high to low range requires the tractor to be in a stationary position — which is as I expect — however, I don't expect the difficulty I experience with some of the gear selections.
Changing up through the gears is no hassle at all. Each change from one to four is simple and smooth but on the way down it's a different story.
I try every technique under the sun from double clutching to nursing the gearstick into position but all my attempts fail.
Tim Andrew, our Massey Ferguson rep for the day says the newer models in the Global Series feature a 12x12 synchro gearbox, which responds much better.
The type of work you will be doing will govern which gearbox you go with and I am sure there will be some sort of a price difference.
Massey Ferguson 4708 comfort, control and hydraulics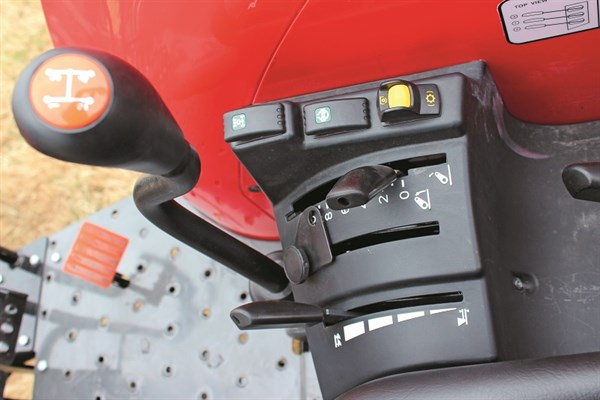 It becomes very clear not a lot has changed when I sit myself down in the driver's seat. Most other tractors I've driven in this category have incorporated a flat rubber floor into their design but Massey Ferguson has stuck with the traditional steel deck with risen drivetrain running between my feet.
The 65-litre per minute hydraulic system services one set of remotes and has a simple mechanical hand lever positioned beside the seat on my right.
Similar to the hydraulics the three-point linkage is operated by a very traditional type set-up, one slide lever for lift and drop and another for draft. It has Category 2 ball ends and can lift to a maximum 3,000kg, which will allow performance duties more demanding than I first thought.
The electro-hydraulic engaged 2-speed power take-off, 540/540E, starts up really smoothly with a simple touch of the button. All relevant engine and function info is displayed clearly on a flash combination of gauges and lights which adds to the modern look of the 4708.
Massey Ferguson 4708 performance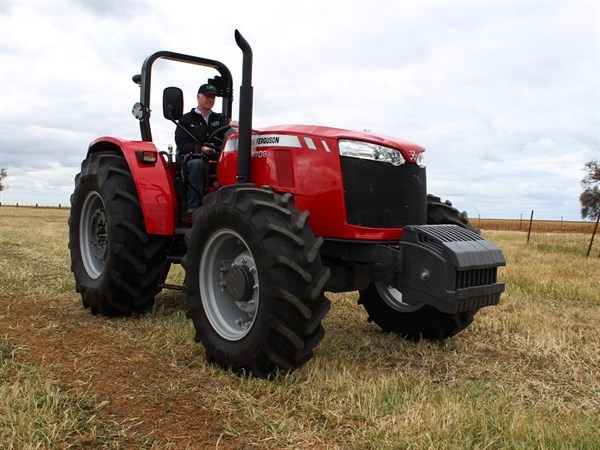 The 4WD MF 4708, with a front end loader, will make a great second tractor as a back up to perform loader duties and tasks that don't require long hours exposed to the elements.
It will be perfect as a primary tractor for hobby and small scale farmers because generally they have the luxury of choosing when to perform jobs and aren't forced to sit out in the wet and cold or heat and dust unnecessarily.
I can see it right at home in the viticulture and orchard enterprises also. Talking to fencing contractors and having experience in this area as well I reckon it would be an ideal post driver tractor.
Fencing contractors are forever getting on and off so a cabin can often be more of a hindrance than a help. Its 65-litre per minute hydraulic oil flow will be ample to run a postdriver and the transmission filler point will act as a spot to attach the post drivers' oil return dump.
The verdict
It's also powerful enough to operate a hay and silage wagon, a mower or baler if required. To provide a little protection the optional sun canopy might be a good investment.
I think what I really like about this tractor is that it looks great, performs well and is extremely easy to operate. I also commend Massey Ferguson for investing in improvements to the engine and performance while maintaining a very basic specced design. I'm sure this will keep costs down for the consumer.
Farmers around Australia will now have the option of buying a world class tractor at a price comparable to some of the cheaper brands on the market.
Massey Ferguson 4708 Hits:
Looks great
Engine oil dipstick and filler
Price
Instrument panel
Massey Ferguson 4708 Misses:
Massey Ferguson 4708 Specifications
ENGINE
MAKE: Agco Power
hp/kW: 82/60.3
CYLINDERS: 4
FUEL TANK: 82 litres
TRANSMISSION
RANGES: 2
GEARS: 4
LINKAGE
TYPE: Category 2
LIFT CAPACITY: 3,000mm
HYDRAULICS
L/MIN: 65
AUXILARY: 2 valves
DIMENSIONS: 4,175mm L x 1,565-1,925mm Track Width
WEIGHT: 3,300kg
For the full test report, grab a copy of NewFarmMachinery magazine when it hits newsstands on November 3. Otherwise, subscribe to the magazine to have it delivered to your door.
Find Massey Ferguson tractors for sale.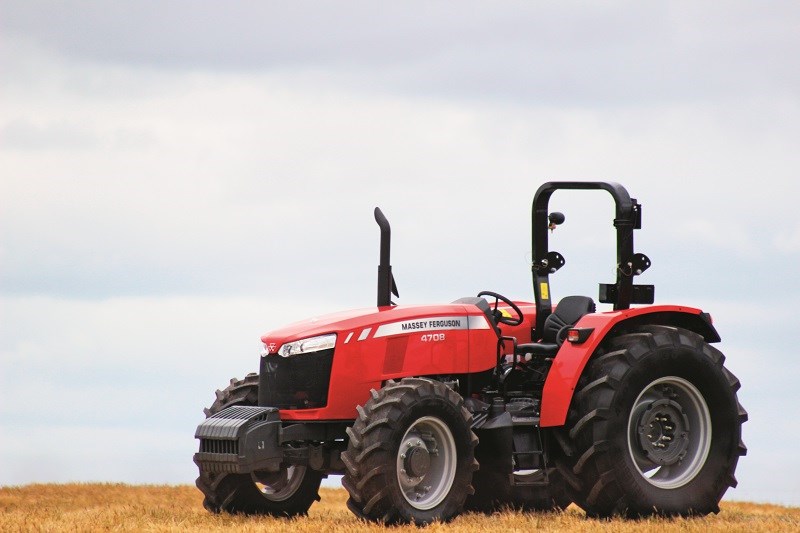 The new look Global Series tractors have been redesigned from the ground up.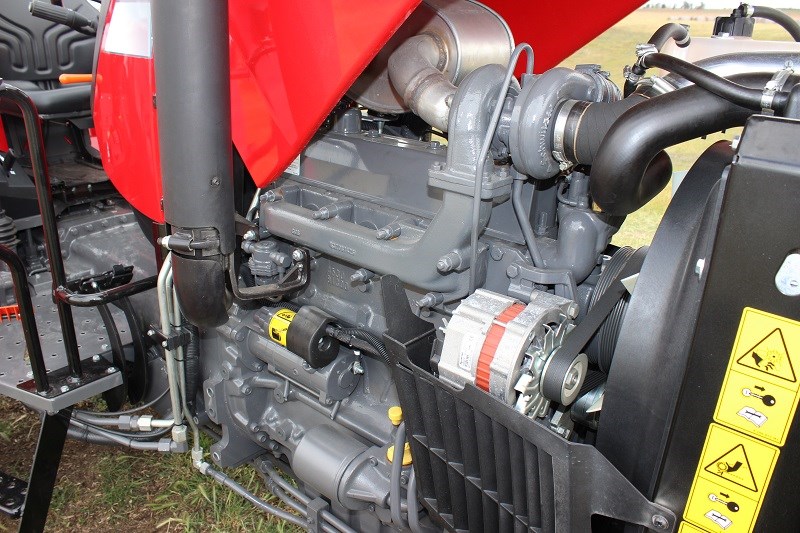 The one piece bonnet lifts well clear for maintenance and servicing.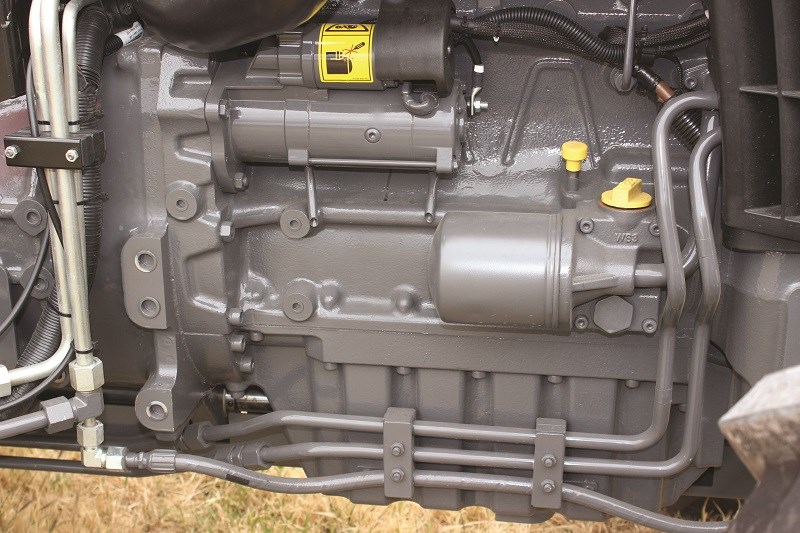 The unmistakable identification of the service points.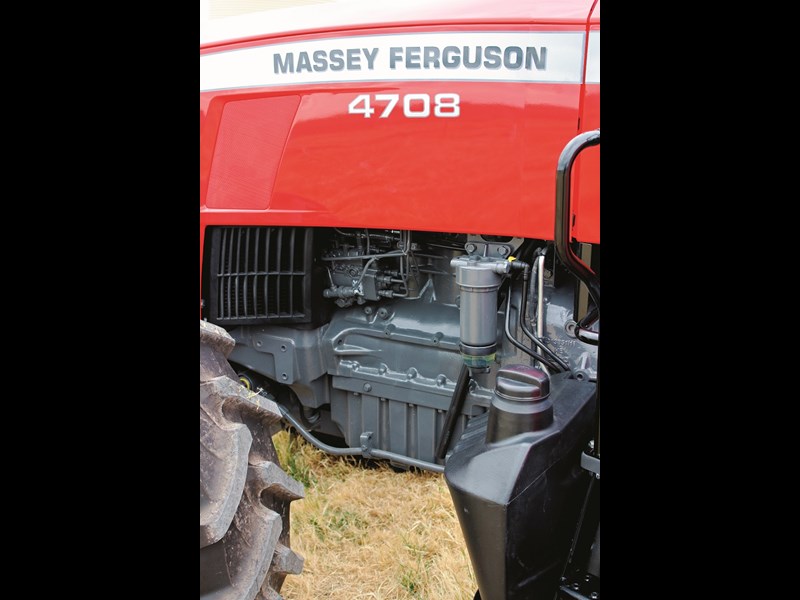 Agco Power engines power all the global series tractors.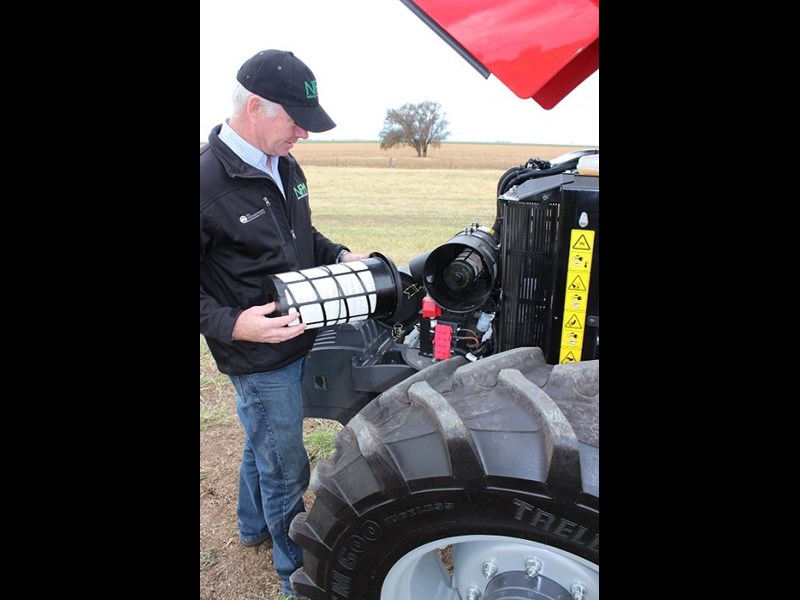 Air filters are easily removed for cleaning.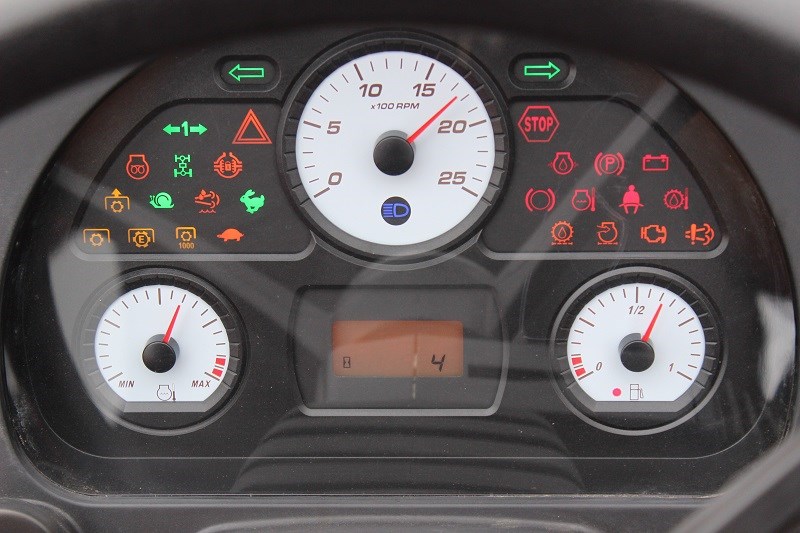 The new look dashboard gives an electronic smorgasbord of information.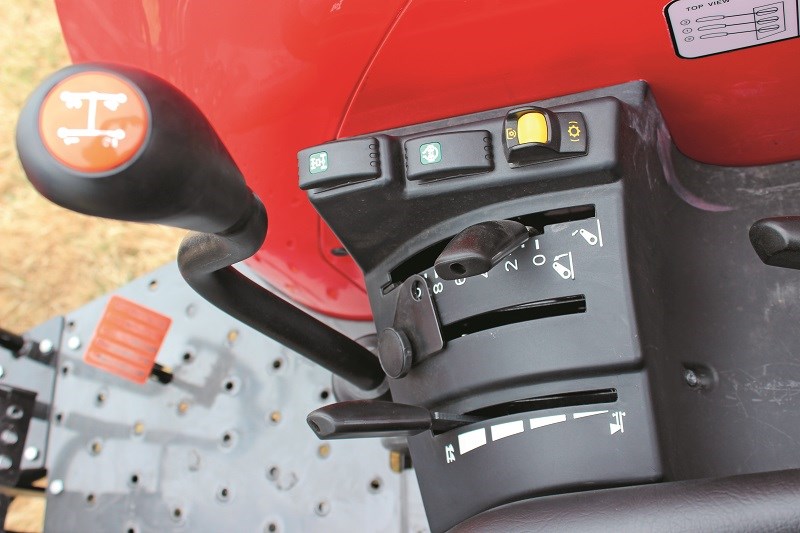 TPL position and draft control remain as mechanical levers.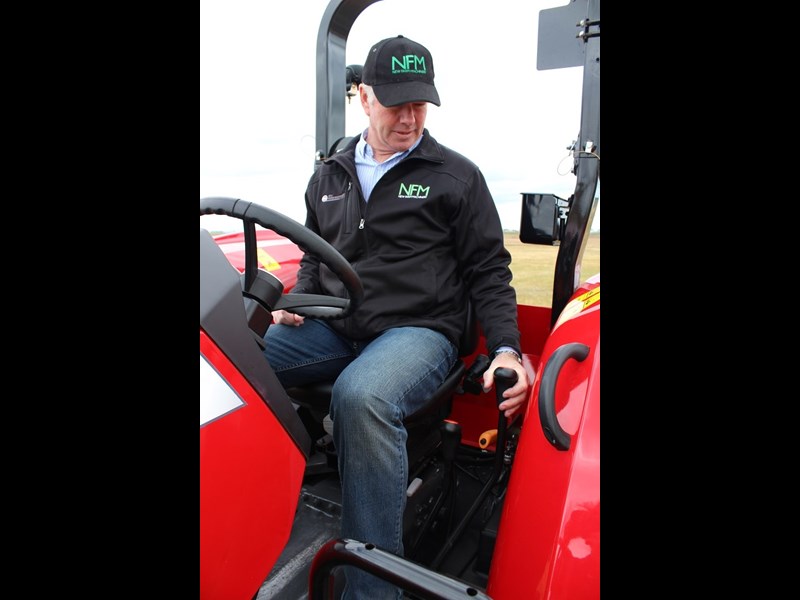 A synchronised mechanical forward and reverse shuttle located to the left of the driver's seat.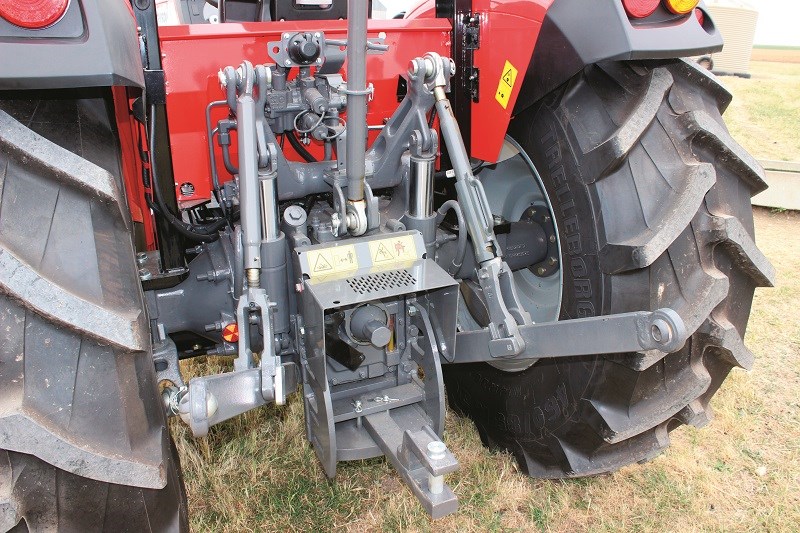 65l/m of oil flow provides 3,000kg of lift to the rear linkage.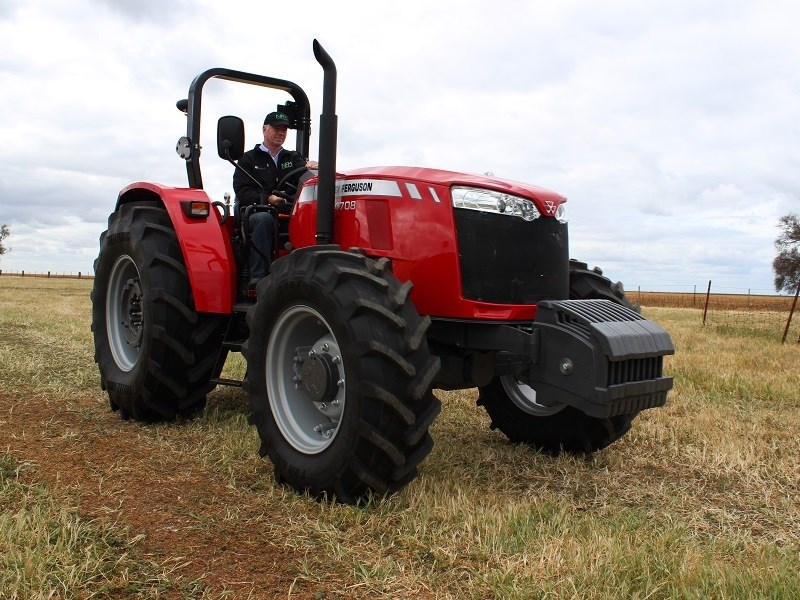 Test reviewer Tom Dickson thinks the MF 4708 combines great looks with comfort and simplicity.

Subscribe to our newsletter
Sign up to receive the Trade Farm Machinery e-newsletter, digital magazine and other offers we choose to share with you straight to your inbox
You can also follow our updates by liking us on Facebook. 

Graders For Hire | Cranes For Hire | Telehandlers For Hire | Excavators For Hire