REVIEW: Mahindra 7520 ROPS tractor
---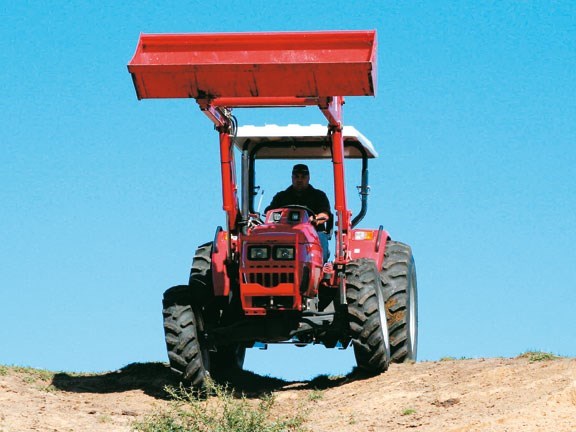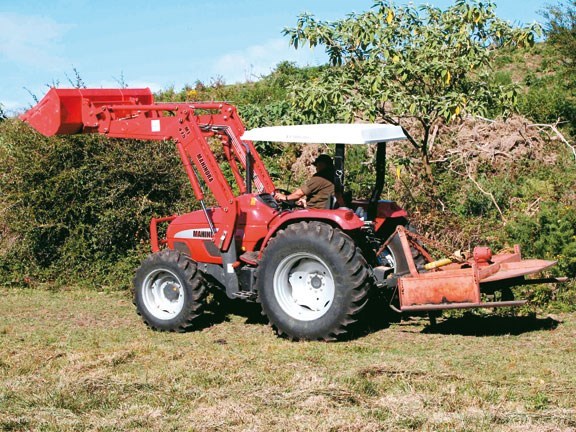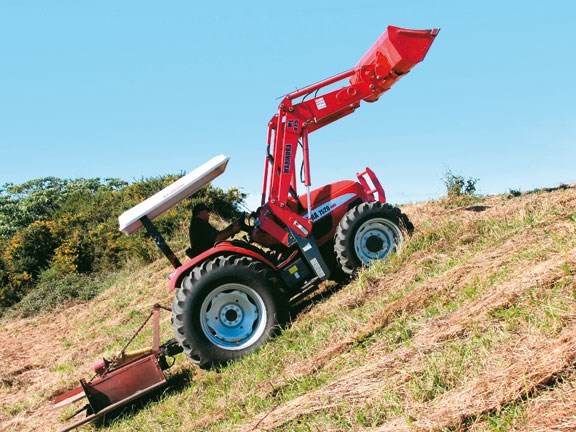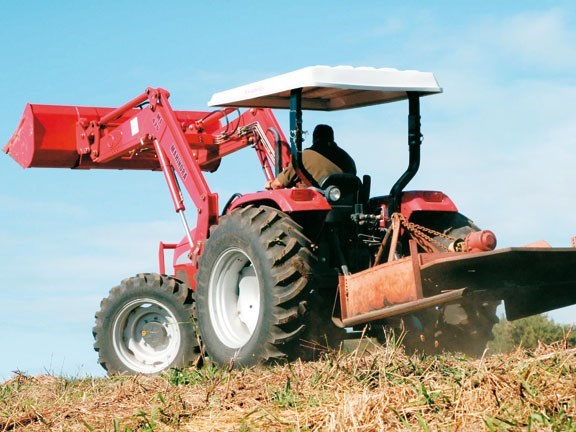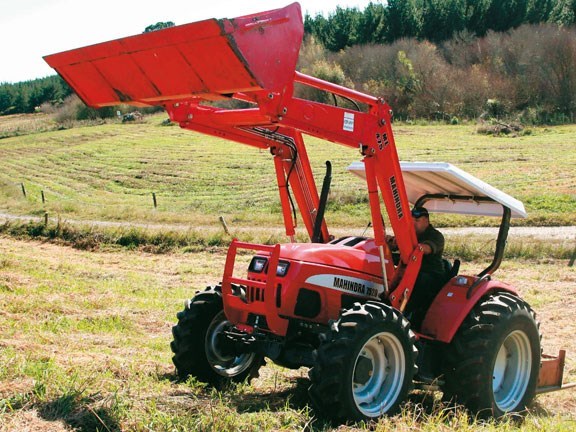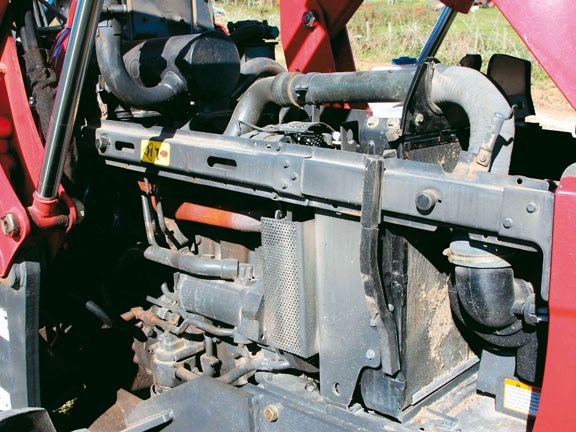 The 75hp Mahindra 7520 ROPS tractor is a useful piece of machinery, capable of tackling most farming challenges on an island settlement
This model has three ratios for a total of 12 forward and 12 reverse gears; the medium ratio is suitable for general farm work
The Mahindra has quick-remove engine covers, a Carraro front axle unit and is a solidly built tractor with steel construction and a short wheelbase
The hydraulics on the Mahindra 7520 consist of a 64-litre/min pump with a 2495kg max linkage lift capacity
The tractor has a NEF 3192cc four-cylinder motor with a maximum 75 horsepower produced at 2300rpm
Attachments to the Mahindra include a Mahindra ML475 quick-hitch front end loader with a self-levelling device and other items like slashers
The Mahindra 7520 ROPS has a powerful engine for its size, and handled small slopes well during the test.
The reviewer had trouble getting the engine to load up in any gear lower than second gear-medium ratio, but did bring the motor to the point of struggle in third.
When the power did fall away, it departed quite quickly, a sign that the power is made in the mid to high-end range of the 2700rpm rev spectrum.
The NEF 3192cc four cylinder motor revved right out to 2500rpm, when it ran out of puff. The maximum 75 horsepower is produced at 2300rpm.
Low-down power is adequate as well; the reviewer found taking off on the flat in high ratio-top gear was easy, with only a little slip of the clutch. Every other lower gear and ratio didn't need the clutch at all. The synchromesh transmission is a feature of this tractor.
The gearbox has a good range of ratios and the operation is on a par with any European transmission the reviewer had tested.
Going up or down the gearbox, it was easy to find the 'gate' and just as smooth to slip it into the next gear. This model has three ratios for a total of 12 forward and 12 reverse gears.
The Mahindra is a wet-clutch tractor and has attachment available like the Mahindra ML475 quick-hitch front end loader with a self-levelling device, to make it a tractor that can handle the general activities on a farm.
The test tractor had a slasher fitted to the back to break down gorse growing beside a swamp on the property.
The hydraulics on the Mahindra 7520 consist of a 64-litre/min pump with a 2495kg max linkage lift capacity, however the brakes could do with more power to bring the 3050kg Mahindra to a stop down a slope.
The position of the handbrake on the Mahindra could do with improvement. The short brake lever is located below the steering column, not far from the floor.
To reduce back problems the lever should be relocated to a position where the driver doesn't have to bend forward as much while having to keep a foot on the brake pedal.
Some things such as exposed electric cables under the mudguards could also be updated, but were balanced against quick-remove engine covers, a Carraro front axle unit and a generally heavily built tractor.
The 75hp Mahindra 7520 ROPS reviewed is in use on a 94-hectare flat block farm and a 12ha run-off nearby for grazing and growing feed on Matakana Island, in the Bay of Plenty.
As it is expensive to bring mechanics onto the island, machinery needs to be as maintenance-free as possible. This, as well as price, were deciding factors in the purchase of the 4WD Mahindra for the customer, a farmer.
Mahindra 7520-4WD Specifications
Engine (hp max (kW) @ rpm) 75 (55.9) @ 2300
Compression ratio 18:4:1
Cylinders Four
Displacement 3192
Type Four-stroke, direct injection, water-cooled, diesel
Alternator 12-volt, 45 amps
Battery capacity 12-volt, 96 amp hours
Type Dual dry with cerametallic lining
No. of gears 12-forward, 12-reverse
Type Forward-reverse synchro-shuttle with speed synchromesh and range constant mesh
Front axle Mechanical engagement, limited slip differential and palentary reduction
Type Hydrostatic power and tilt steering
Pump output 19.7L/pm
Type Wet disc
Pump output 64.3L/pm
Three-point linkage Category 2, with telescopic lower link and stabilisers
Rear auxiliary remote valves Two spool standard with two position detent float and kick out
Lift capacity at ball end 2495kg
Type Open centre, full-live hydraulic with position and draft controls
PTO rpm (engine rpm) 540 and 1000 @ 2200 with dry reversible shaft
PTO hp max (kW) 65 (47.8)
Type Independent
Total weight 3050kg
Overall length 4004mm
Overall width 1963mm
Turning radius min. 3962mm
Ag (front/rear) 11.2x24/16.9x30
Industrial (front/rear) 12.5/80x18/19.5Lx24
Find Mahindra tractors for sale.
Subscribe to our newsletter
Sign up to receive the Trade Farm Machinery e-newsletter, digital magazine and other offers we choose to share with you straight to your inbox
You can also follow our updates by liking us on Facebook. 

Graders For Hire | Cranes For Hire | Telehandlers For Hire | Excavators For Hire