REVIEW: CF Moto CF500 Classic ATV
---
Hard yakka and ball-breaking quad? Not really but for its price the CF500 is doing a good enough job.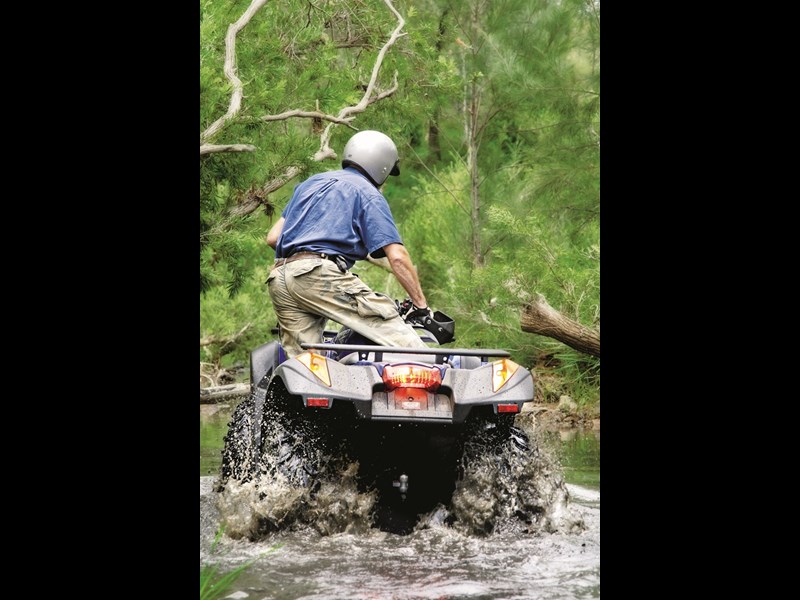 It has plenty of power, good tyres, a decent 4WD system and solid racks.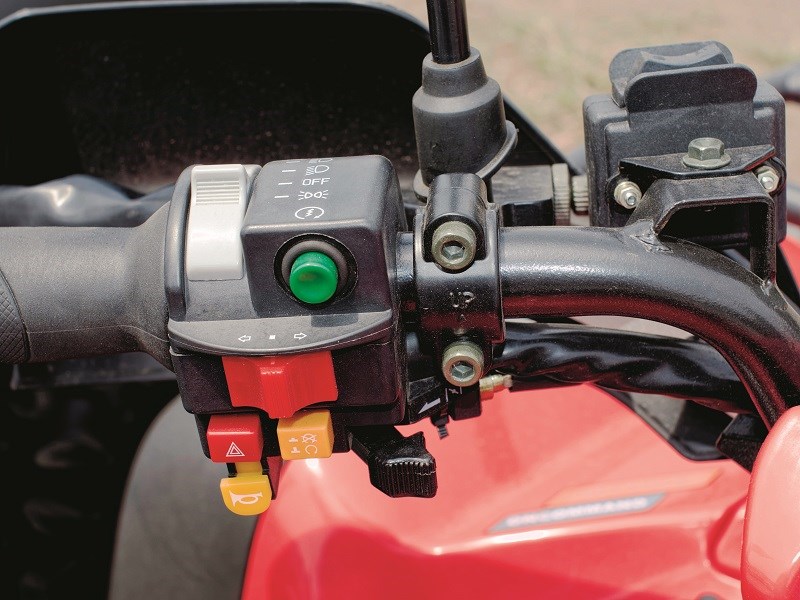 Nothing mysterious about the 2WD/4WD switches; it's all what you'd expect on any modern quad.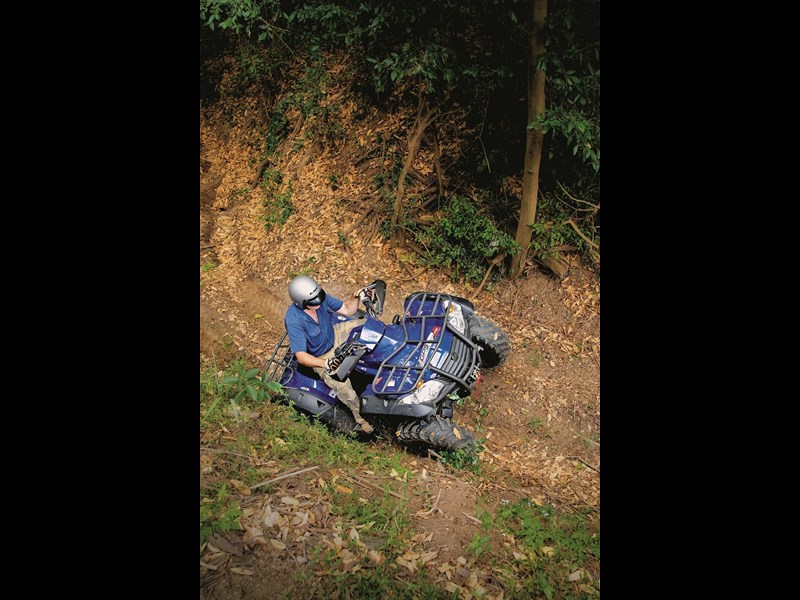 Hill climbing ability is okay, but you won't be able to turn it if you engage the diff lock so don't tackle anything if that looks too gnarly. Given the customer base for this machine it'd be better off with no diff lock.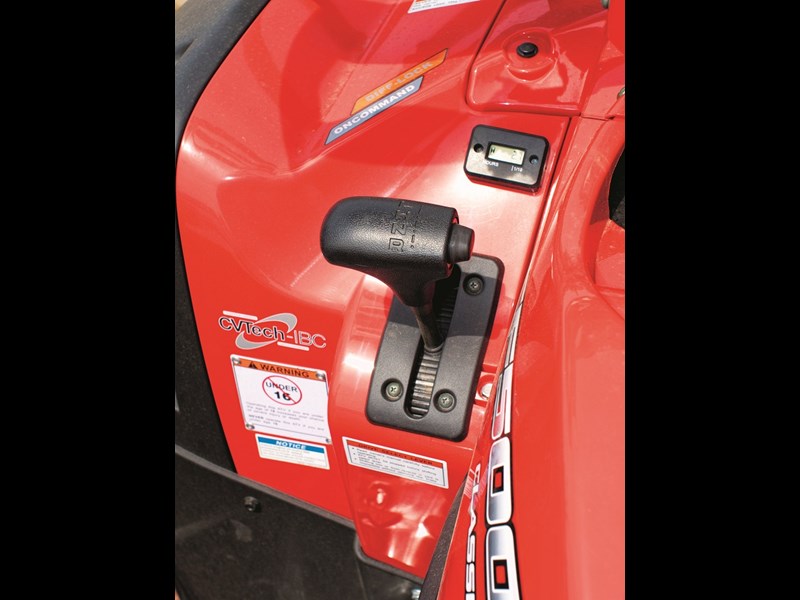 The gear selector looks okay but on this quad just didn't work properly. Notchy and stiff, that's what it was.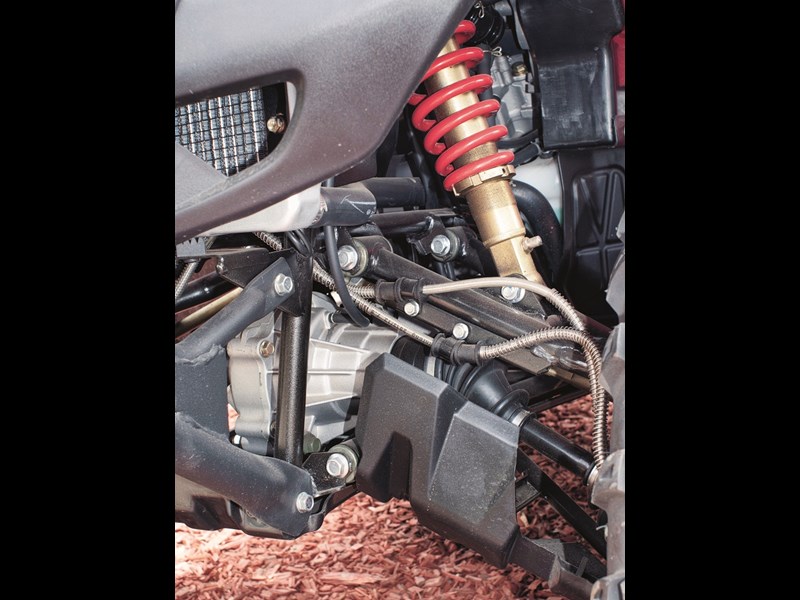 Suspension comprises double-A-arms front and rear, with wrap-around plastic armour. We don't know how strong the armour is but it's an honest effort to protect vital components. The shocks have no adjustment other than preload but ride quality was good.

If you need a four-wheel drive quad for light rather than heavy duties and you want to save big bucks, the CF Moto 500 Classic should be on your have-a-look list. Barry Ashenhurst writes.
It's accepted wisdom that every four-wheel drive quad should be a ball-breaker that can go anywhere and do anything. We all need diff locks, heaps of power, aggressive rubber, power-steering, a winch that'd pull a tractor out of a tank trap and a top speed of 160-plus.
Well no, actually we don't. Big tough quads might be fine for those who spend six hours a day in the saddle patrolling enormous properties, but not every land owner falls into that category.
If you live and/or work on a smaller property where the topography is essentially flat, and there's no requirement for combat-ready equipment, it seems a bit self-indulgent to spend $12,000 on a 4WD quad with all the flash gear.
Believe it or not you may even get by with a lightweight 4x2 machine. But if you really think you need all-wheel drive, even occasionally, and you don't want to spend a fortune on it, stop gawking at the $12,000 models for a bit and have a look at the CF Moto CF500 Classic.
If you talk to a CF Moto dealer about the brand, or at least a realistic dealer, he'll tell you these quads are not intended for heavy-duty work.
Then again, when I was writing this extravaganza the CF500 Classic was retailing for $6,490, about half the price of your average Japanese 4WD quad. That's a big incentive and if sales figures are anything to go by, and they are, then a lot of land owners are taking advantage of it.
Contents
CF Moto CF500 Classic: The Machine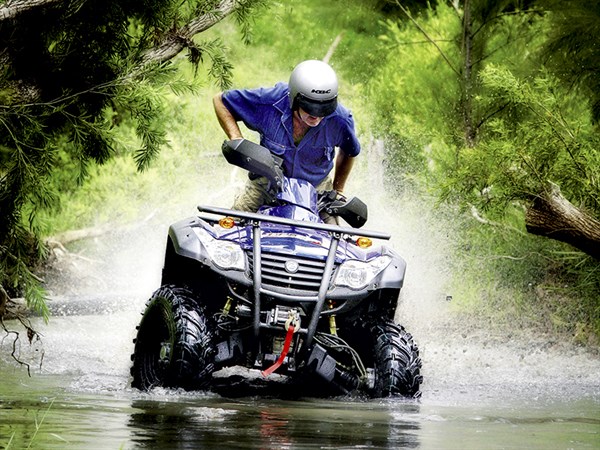 The machine has 12-inch (30.5cm) black alloy wheels — steel is easier to weld for most land owners — but that's about the only fashion statement this machine is likely to make. Four-wheel drive quad design is so standardised these days it's difficult to tell one from another.
Ground clearance is 275mm, which is generous; and dry weight 344kg. Our model had four-ply Innova Mud Gear Lites.
Fit and finish is good and the machine appears well made given the price they're asking for it.
The radiator carries a grass guard or insect screen, call it what you like, there's a handy storage box under the seat, a 12-volt socket set into the front guard, and the brush guards are a good idea, especially if you live in a cold climate.
CF Moto CF500 Classic Engine and suspension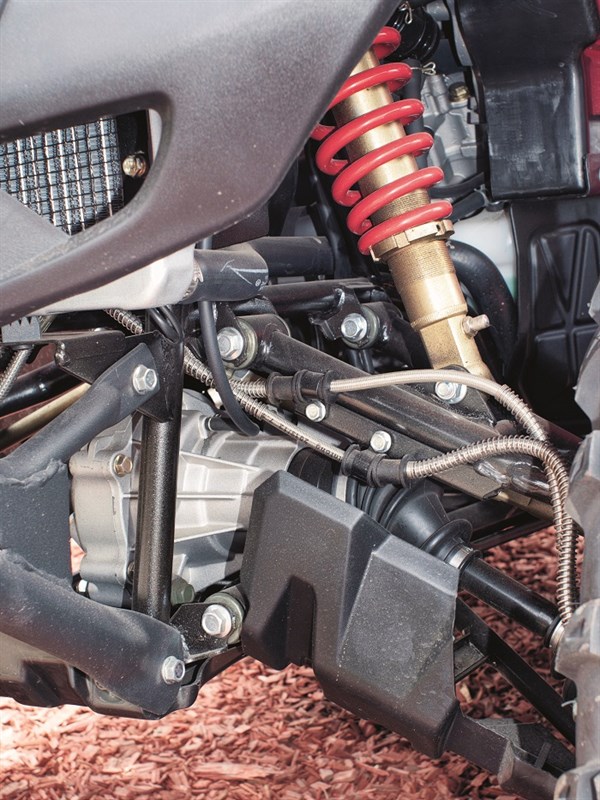 The 493cc, single-cylinder engine in the CF500 is liquid-cooled but fed by a Mikuni carburettor rather than fuel injection.
The carb-fed single-cylinder engine develops 25kW (35hp) at '6,389rpm', in this context a figure I've never seen expressed so precisely.
Maximum torque of 38.8Nm arrives at 5,500rpm, which of course means that this engine does its best work with the 1,000rpm between those two points.
The engine has plenty of power and throttle action is light. We thought the engine-transmission combo worked nicely. We were never begging for more power, again proving to most land owners that 500cc is sufficient to get the job done.
The suspension is independent front and rear. Brakes are what you'd expect; hydraulics discs at both ends, though we'd have to say the front stopper wasn't all that strong.
There's no Park position in the transmission. Instead, CF Moto gives us a mechanical handbrake and I don't mind that at all.
Adding to the value for money, you get a bunch of extras you'd normally have to pay extra for, like the winch, tow pack and hand guards. 
CF Moto CF500 Classic Controls and ride quality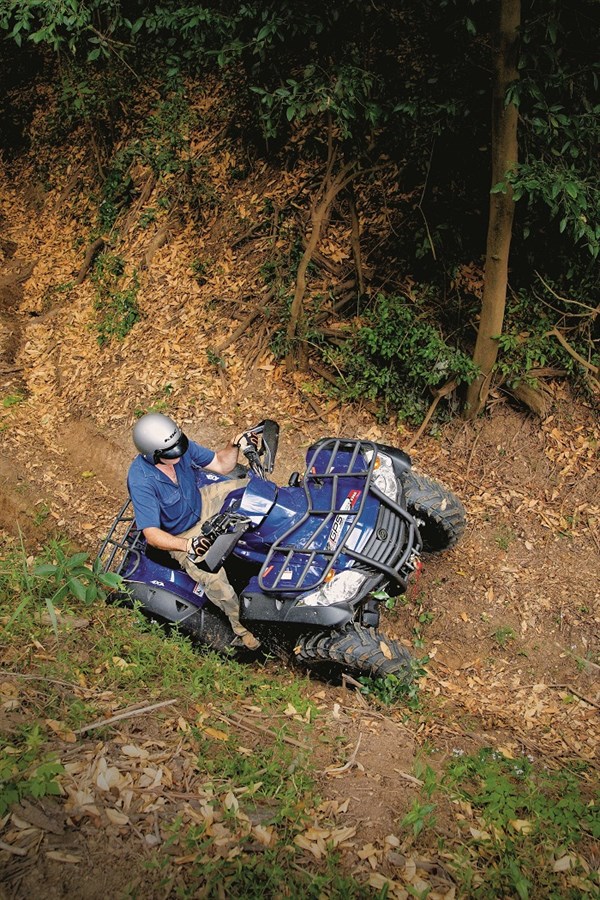 The controls are well laid out and the multi-meter tells you everything you need to know. There's an hour meter as well. Two-wheel drive or 4WD is selectable via a switch on the bars and there's nothing surprising in any of that.
However, it may have been due to the machine's newness but we found the gear selector sticky, notchy and clunky. It was awful, and this is not the way these things are supposed to work. It's a simple mechanical linkage after all, or should be.
On the other hand, and we have to admit this, the selector on this particular machine has been damaged in some way and none of us knew about it.
Ride quality was nice, although not as nice as that on the 800cc Terralander two-seater, but that model had shocks with compression and rebound adjustment and the CF500 doesn't.
The Verdict
As far as rough terrain ability goes, for a $7,000 quad the CF500 handled itself pretty well. It didn't do anything weird or unexpected and was comfortable and had plenty of ground clearance.
If operated sensibly it'll get you around the property with no drama - as long as you leave the diff lock in the cupboard.
CF Moto CF500 Hits
Plenty of power
Smooth ride
Well-made for the money
CF Moto CF500 Misses
Clunky shift mechanism
Impossible to steer with diff lock engaged
Fiddly air filter access
CF MOTO CF500 Classic Specifications
ENGINE
Type: Single cylinder four-stroke
Capacity: 493cc
Fuel delivery: Mikuni carb
Fuel tank capacity: 19 litres
TRANSMISSION
Type: CVT
Park brake: Mechanical
RUNNING GEAR
Suspension F/R: Dual A-arms with gas shocks
Front tyres: 25x8-12
Rear tyres: 25x10-12
Brakes: Hydraulic discs front and rear
DIMENSIONS
Length/width/height: 2,100x1,180x1,230mm
Wheelbase: 1,290mm
Seat height: 900mm
Ground clearance: 275mm
Dry weight: 344kg
RRP: $6,490
For the detailed test report, look out for New Farm Machinery magazine issue 16, on-sale December 1. 
Look up CF Moto ATV specifications.
Subscribe to our newsletter
Sign up to receive the Trade Farm Machinery e-newsletter, digital magazine and other offers we choose to share with you straight to your inbox
You can also follow our updates by liking us on Facebook. 

Graders For Hire | Cranes For Hire | Telehandlers For Hire | Excavators For Hire