REVIEW: The new Iveco Daily 4x4 makes a splash
---
Matt Wood first met the Iveco Daily 4x4 in 2014, riding with a test driver who climbed it up a concrete wall at 70 degrees. The radio fell out of the dash, but he was still impressed. How will the updated model compare?

The Daily 4x4 is a very different beast.
Although there are plenty of expedition trucks around the world using the Iveco as their basis, for the most part it seems to have been flying under the radar here.
This is a purpose built off-roader that's available in single cab and crew cab configurations.
The crew cab has the added benefit of seating for seven people including the driver.
With a GVM of just 4495kg it just sneaks into car license territory, however it's worth pointing out this thing is more truck than ute in terms of driving dynamics.
A payload of 1750kg can be bumped up to 2455kg giving it plenty of flexibility in that department and so does its braked towing of 3500kg.
The Iveco towers above on off-road rubber some 2630mm high which also means the tray is a fair way off the deck.
Wading depth is 600mm which can be taken out to 800mm by opting for the vertical exhaust and a snorkel.
ENGINE AND GEARING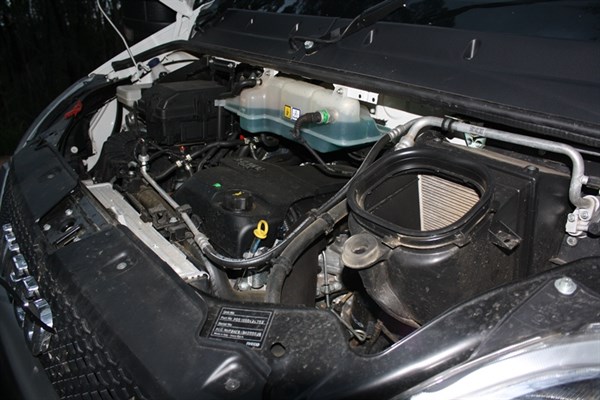 The engine is a Euro 5, 3 litre turbo diesel with twin dual stage turbo chargers. This EGR engine manages 125kW and a reasonably beefy 400Nm.
But the secret to the Iveco Daily 4x4's its off-road prowess is in the gearing.
There is a 6-speed manual transmission, but there's also a quad-range transfer case with a low-low-low-low range.
That gives a crawler gear ratio of 101:1. It would literally idle up Mount Everest with that gearing.
It also means you could start it, put it into gear, hop out walk inside and have a cup of tea before the truck had idled out of your driveway. 
Effectively this truck has 24 different gear ratios up its sleeve.
Even in high range highway mode the Daily is all-wheel drive with 68 percent of drive going through the back wheels and the rest through the front.
Adding to the off-road arsenal are diff-locks on the centre diff as well as the front and rear diffs.
This all should mean that the Daily is capable of hauling itself virtually anywhere.
CAB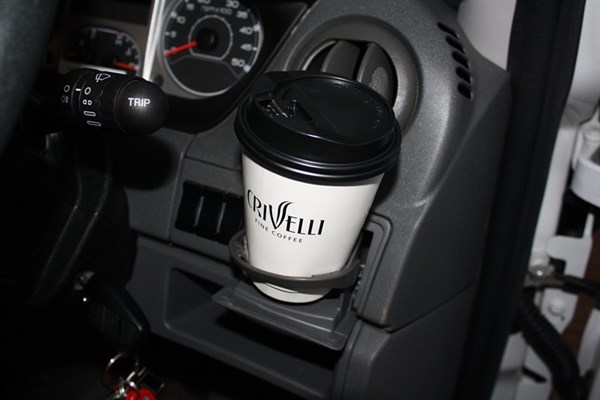 My dual cab has a beefy looking front bar and LED light bars which add to the off-road cred. The Narva light bar out front does a sterling job of startling my local roo population.
Interior fit and finish is a little on the cheap side with some interior panels a little out of whack.
And it's hard to ignore the left hand drive origins of the Daily as the right hand side foot well doesn't leave much in the way of room for the left foot when cruising.
Brakes also feel spongy underfoot and I am a tad concerned it isn't going to pull up at the first couple of intersections.
However it just seems to be the nature of the beast as it pulls up exactly the same whether it is loaded or not, it just needs some meaty pedal application.
I am quite taken with the inclusion of climate control as standard equipment except that it seems to struggle to work out whether or not it needs to heat or baste.
Consequently I spend many of the mid-winter days with it turned off or with the driver's window open a crack.
There's also cruise control.
But with the big 255/100 R16 Michelin muddies on all four corners max cruising speed is 110kmh and there is plenty of tyre roar to accompany the engine note.
ON ROAD PERFORMANCE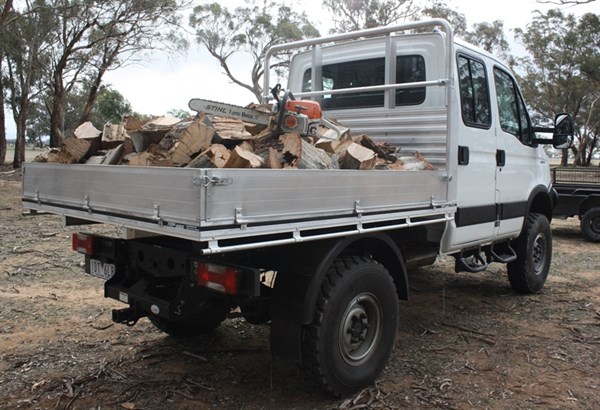 When unladen, the 4x4 is too rough to eat in, or drink coffee in. As an empty truck, commuting in the Daily is like commuting in a piece of earthmoving equipment.
A day in the bush with my trusty chainsaw sees the Daily get its first decent load.
While the 4x4 should not have any trouble getting to where the wood actually is, getting said wood into the tray isn't an easy task.
Rear chassis height of the IVECO is 1065mm above ground level. That's quite a height to sling a log.

With over a ton of Grey Box on its back the Italian off-roader becomes a much more sedate riding beast.
You might think this jigger doesn't like highway speeds too much.
However it cruises surprisingly well on the open road and will maintain 100kmh quite easily even when loaded.
OFF ROAD PERFORMANCE
The Daily 4x4 grapples its way over virtually any climb or decent we throw at it.
Ground clearance is a pretty damn reasonable out of the box at 255mm and it has a 50 degree approach angle and a 35 degree departure angle.
It's also worth noting that given the size of the truck compared to your average dual cab ute much of the load in the tray can be spread across both axles rather than hanging behind the rear axle as is the case with most dual cab utes.
Overall length is just 5432mm, that's only a couple of hundred mm longer that a Ford Ranger, yet it tares off only slightly heavier than a 200 series Landcruiser at 2745kg including fluids and driver.
3rd gear in low range is plenty low enough for clambering and slithering around most obstacles, sometimes 4th is needed to keep momentum up before a quick down change.
A load on the back will probably change that equation a little.
A modest stroll down a river also does little to upset the Daily and it remains sure footed when hauling itself out of the water and up the river bank.
Axle articulation is also excellent.
Most of our time off-road is spent with the centre and rear diff-locks engaged and I only call on the front diff-lock a couple of times.
It's harder to get engaged but the main issue is the ear splitting beep the truck emits while the diff is locked.
This makes concentrating on what I am doing a little tricky as it is like someone driving a steel spike into my skull.
Clearly you shouldn't drive any distance with the steer axle diff locked but there could be a better way of alerting the driver to disengage it rather than an audio assault.
The front diff lock will disengage automatically at speeds of over 25km/h.
VERDICT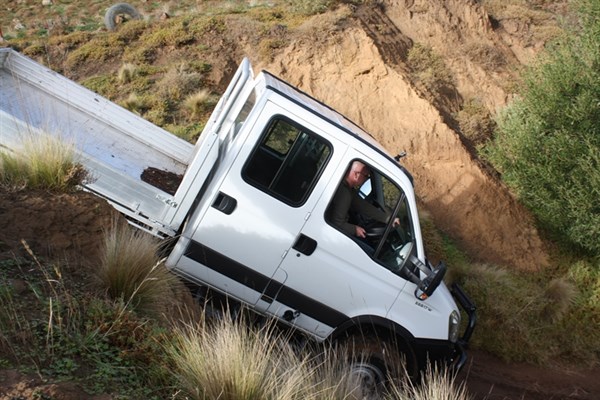 The Daily 4x4 could do with some retardation. An exhaust brake such as those used by some of the Japanese manufacturers would make a big difference to loaded drivability.
With the crew cab priced at $90K MRRP and single cab ringing off at $80K it is a lot of off-road kit for the money.
However you'd want to be really serious about spending a lot of time in the mud and dirt to deal with its on-road manners on a day to day basis.
Something like an Allison automatic would also be a nice addition for some plant based roles and may even appeal to the grey nomad element who may want to drop a camper on the back.
A torque converter could only add to the already prodigious low speed tractability of the Daily.
It's easy to see the 4x4 being a good fit for emergency services and plant carrying roles.
And it's PTO ready. I also reckon it would make a good little fertiliser spreader or spray rig with its relatively light footprint.
SPECIFICATIONS
IVECO Daily 55S17W Dual Cab 4x4
Engine: 3.0 litre IVECO turbo-diesel with Exhaust Gas Recirculation (EGR)
Power: 125kW (170hp)
Torque: 400Nm (295 lb/ft)
Drive: Permanent all-wheel drive. Front, centre and rear differential locks.
Transmission: 6-speed manual with quad range transfer case
Payload: 1750kg (2455kg optional)
Towing: 3500kg (braked)
Find Iveco off road trucks for sale
Don't miss all the details in Matt's full review. Make sure to pick up your copy of New Farm Machinery issue 24, on sale July 20.
Subscribe to the magazine using the button below to never miss an issue.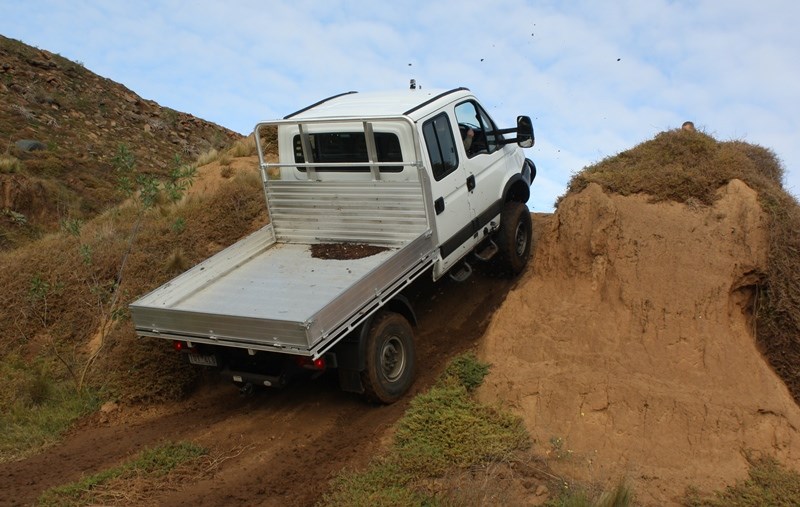 Diff locks front centre and rear give the little truck some serous climbing cred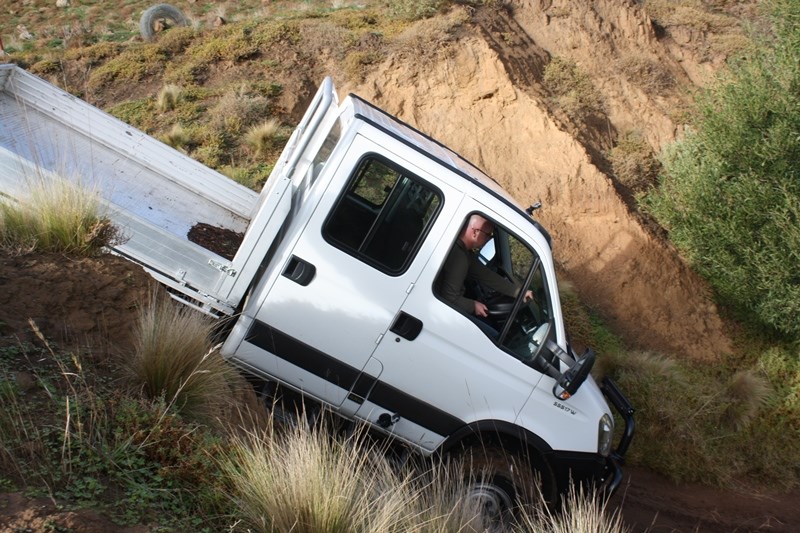 A departure angle of 30 degrees made going down a cinch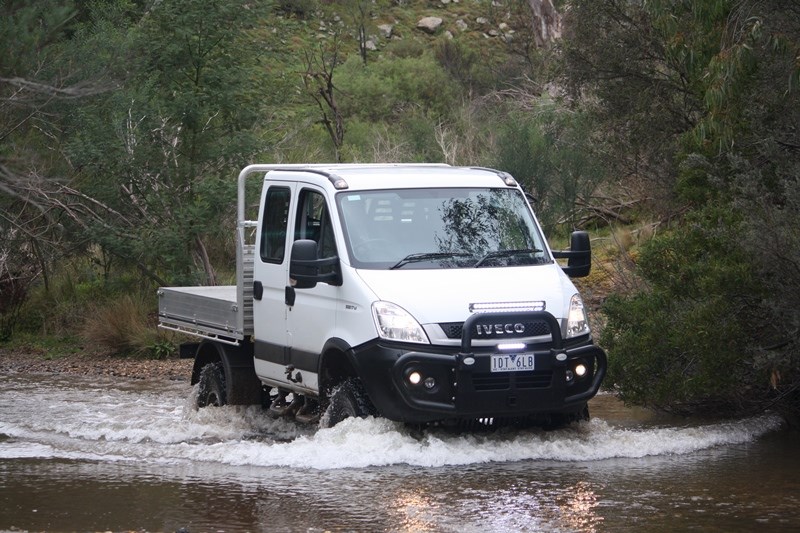 The Daily has 600mm wading depth but can be pushed out to 800mm with a vertical exhaust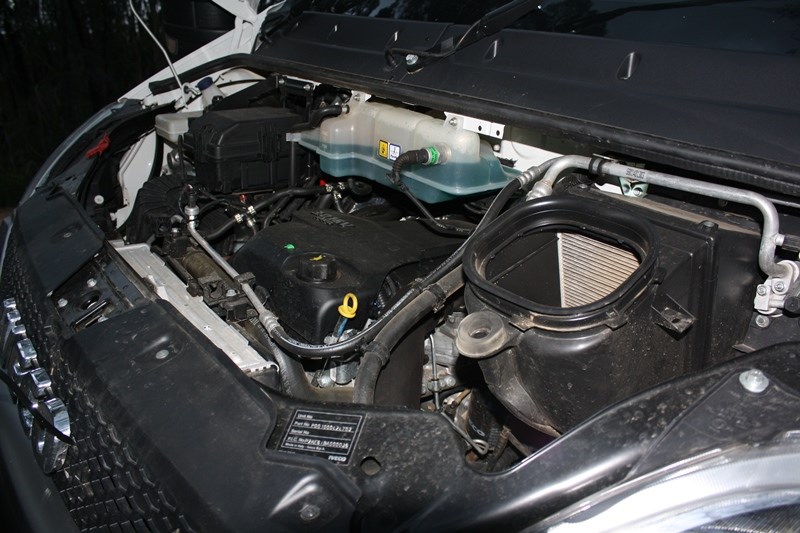 The 3 litre donk punts the little IVECO along nicely loaded and unloaded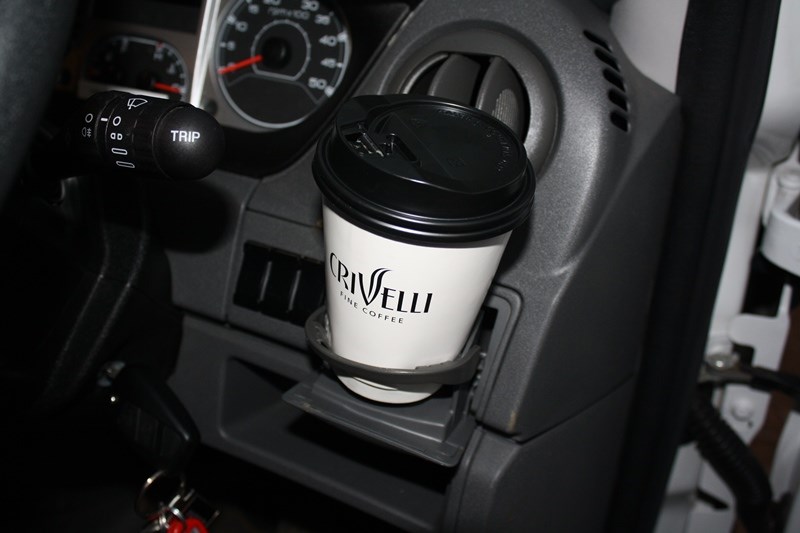 The cup holders are absolutely useless unless you like wearing your coffee rather than drinking it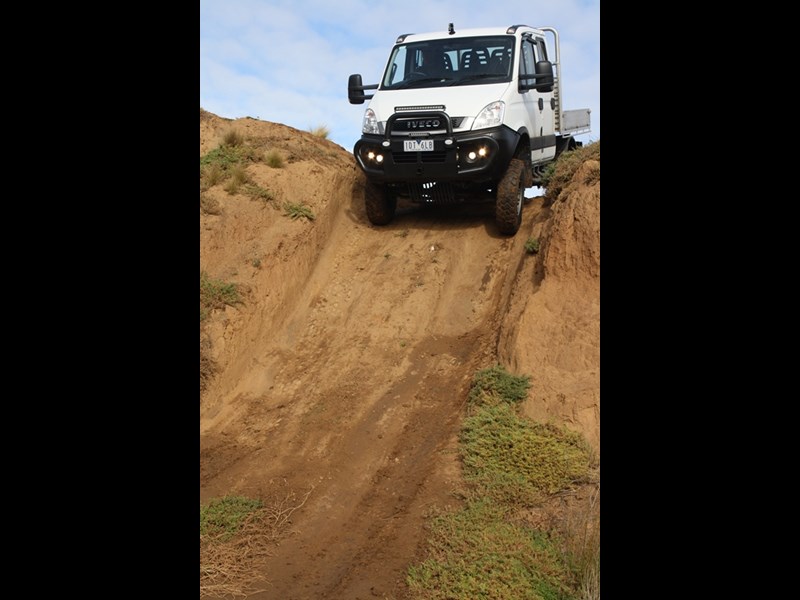 The IVECO Daily 4x4 is a serious off-roader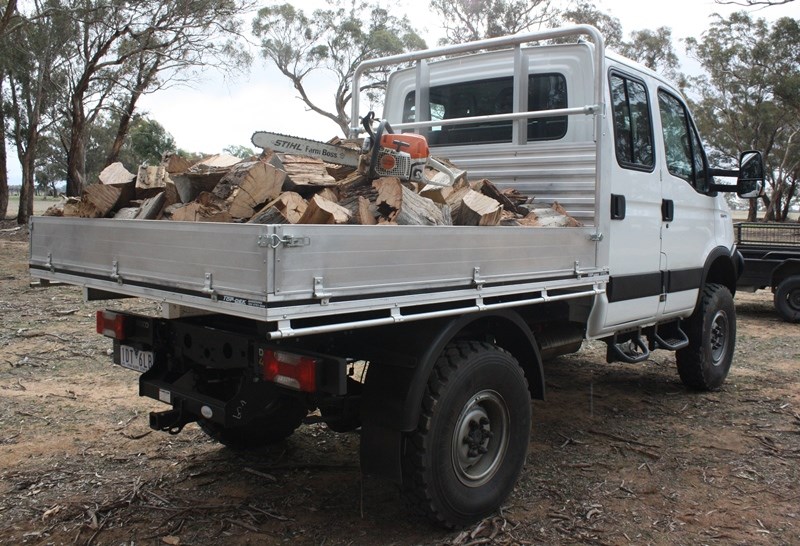 A bit of weight in the back settled the ride down quite a bit
Subscribe to our newsletter
Sign up to receive the Trade Farm Machinery e-newsletter, digital magazine and other offers we choose to share with you straight to your inbox
You can also follow our updates by liking us on Facebook. 

Graders For Hire | Cranes For Hire | Telehandlers For Hire | Excavators For Hire