REVIEW: 2016 Can-Am Outlander L 570 ATV
---
Can-Am has ditched the old 500 and turns it into a new 570. Is that good? BARRY ASHENHURST wasn't sure.
Marketing is a strange beast and the birth of the 570cc ATV proves it. About a year ago, somewhere along there, Polaris introduced a 570cc engine to its Sportsman ATV range.
It wasn't a Polaris engine but one made by a German company, Weber Motor.
In doing so Polaris killed off the 500cc engine that had worked so hard for so long. But the 570 turned out to be very successful for Polaris.
They whacked it in the Sportsman and the Ace, and soon enjoyed healthy sales figures for the new configuration. Once again, Polaris had dumped on the opposition from a great height. 
Why 570cc? Who knows? Maybe that number came to someone in a dream.
Can-Am' s turn
Over at Can-Am, when they got their hands on the new 570 'Pro Star', as Polaris called the new engine, the head cardigans responsible for the Outlander range stuck this thing on a dyno to see if it really did produce the 44hp that Polaris claimed for it.
If it did develop 44hp, then Can-Am's engineers would have to come up with a 570cc counter-punch that developed more power, thereby stealing the limelight from Polaris, because that's what marketing is all about and that's what they're paid to do.
What's odd in all this is that Can-Am owns the best 650cc ATV in the business. Why would it spend all that money stroking a 500ccc engine to make it a 570 when the 650 is a faster machine anyway?
As I said, because that's how marketing works - and because the Outlander 570 turns out to be much cheaper than a bog-stock 650 Outlander DPS.
So, having sorted all that out, Can-Am's engine company, Rotax, stroked the old 500, and because Can-Am had a shiny new 570 and no need for an old 500, it too dropped that venerable engine from the ATV range.
If you want an Outlander now, single seater or two-seater, it's gotta be 570, 650cc, 850 or 1000cc.
And there's more to the 650 than meets the eye, in Australia anyway. A successful Can-Am dealer told me he sells more 570s than 650s, "because the 570 is nearly three thousand bucks cheaper".
Outlander L 570 overview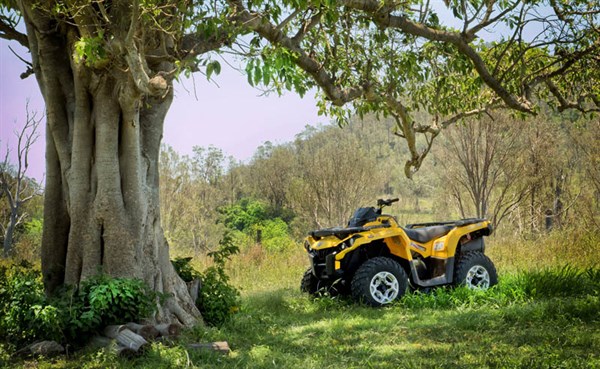 The Outlander has been a killer machine for a long time, with a big reputation for ride quality and performance.
And with the 570 you still get all the stuff that made the Outlander popular with rural and recreational users. Here's a sample:
A smooth, auto transmission with excellent engine braking.
Tri-Mode power steering. 
A second generation SST frame with what Can-Am calls 'Geometric Contact Control', (though we have no idea what that is or what it's supposed to do).
Independent suspension front and rear for a great ride on any surface.
Strong racks with Can-Am's LinQ accessory layout.
Multi-function gauges, and anti-scumbag digital security.
Twin disc brakes up front and a single disc brake on the rear driveshaft.
Prewiring for a winch.
Instruments that tell you everything you need to know, like how much fuel you have left, and hey, it's time for lunch!
Power
The new V-twin puts out an honest 35.7kW (48hp).
Even without comparing it with 650 we can assure you that few people need more speed and acceleration than you get from a 570 in full flight.
Our test specimen topped out at around 100kmh on a gravel farm road.
It's also a quiet thing so you can putt around stock all day and it won't spook 'em.
Performance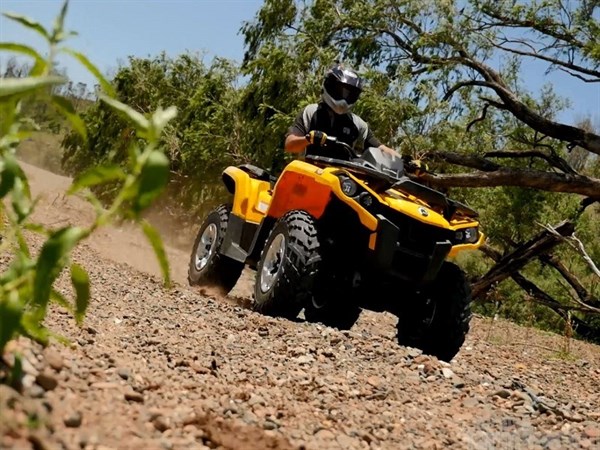 However, when it comes to crawling over rough ground, we still believe Polaris' four-wheel drive system is better than Can-Am's.
On an Outlander, as soon as you button off, the diff locks disengage and the four-wheel drive system takes a short lunch break.
This has been a minor problem with Outlanders for a long time and makes them touchy and trigger-happy on technical sections where you need precise throttle control.
For that reason, this quad is much happier on open paddocks than on the type of obstacles you'd find on a military proving ground.
To be honest about it though, few farmers would expose a quad to the filthy stuff to which we subject every ATV we test.
Reps who occasionally accompany us during evaluation of their beloved brands can't believe what we do to them …and with such carefree abandon!
Verdict
Would we buy a 570 or a 650? Dunno.
Until we compare them head-to-head we don't know how much faster the 650 really is, or whether or not outright speed is a useful attribute to most Australian farmers. We suspect not.
With every day that passes, value for money becomes a more telling yardstick for the purchase of an ATV.
Some of the best Canadian and American ATVs can now match it with Asian manufacturers when it comes to getting the price down on some if not all models, and that's a good thing.
But we'll repeat the advice we've always given. The cheapest ATV might be okay for a hobby farm where the toughest task will be delivering the picnic lunch.
But if you work hard every day and cover a lot of km's over rough ground, buy the best ATV you can afford from the best dealer you can find.
And, dare we add, buy the quad from a country dealer who knows far more about it than his urban counterpart.
Specifications
Can-Am Outlander 570
ENGINE
Type: V-twin Rotax four-stroke
Capacity: 570cc
Fuel delivery: EFI
Fuel tank capacity: 20.5 litres
TRANSMISSION
Type: CVT auto (P-R-N-H-L)
Selectable 2WD-4WD with auto-locking front diff'
Front suspension: Dual A-arms with 22.9cm travel
Rear suspension: Indep' torsional trailing-arm with 23.6cm travel.
Front brakes: Twin ventilated discs
Rear brakes: Single disc on the driveshaft.
RRP: $12,700 (or approximately thereabouts).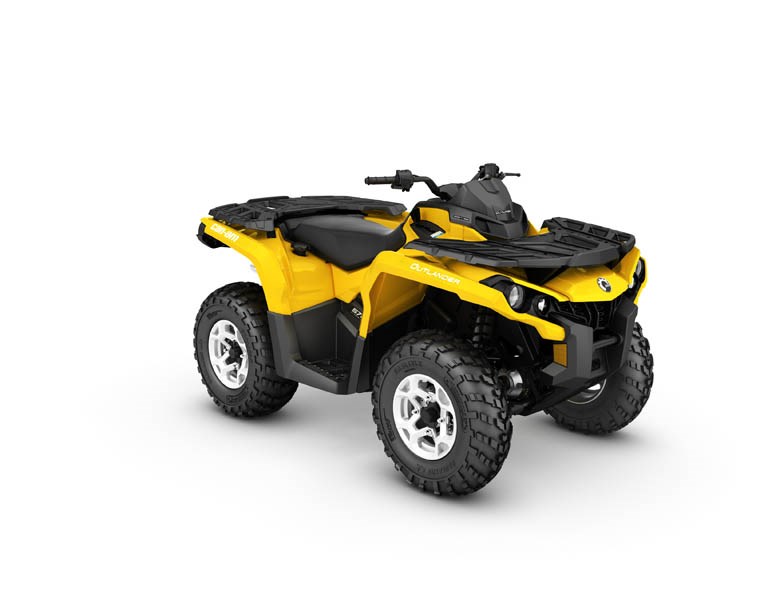 The 570 engine replaces the 500cc unit which, odd as it may seem, had a slight power advantage over the Polaris 570.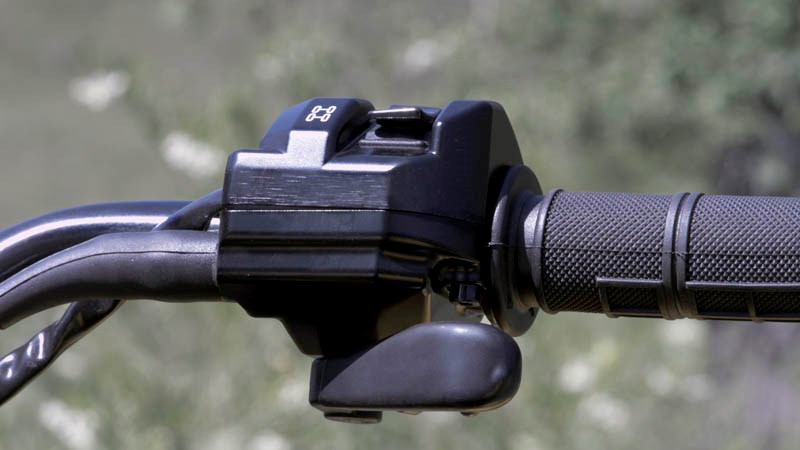 The throttle position is very comfortable, not a claim we can make for every ATV we've tested.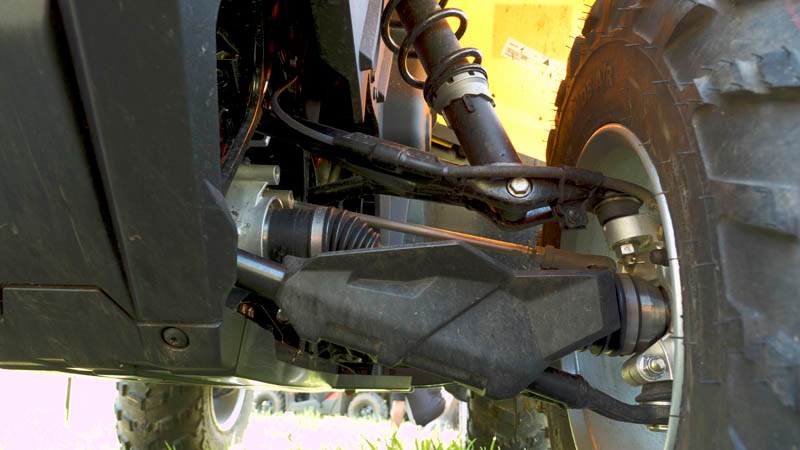 Like all Outlanders, this one runs a tough plastic bash-plate along the underside, with similar materials used for the CV joint guards.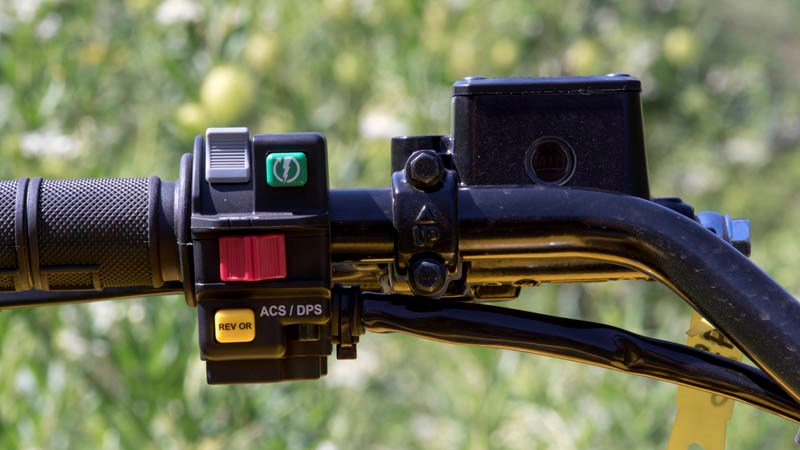 The power steering offers three positions for varying levels of feedback. We liked the central position for day-to-day riding.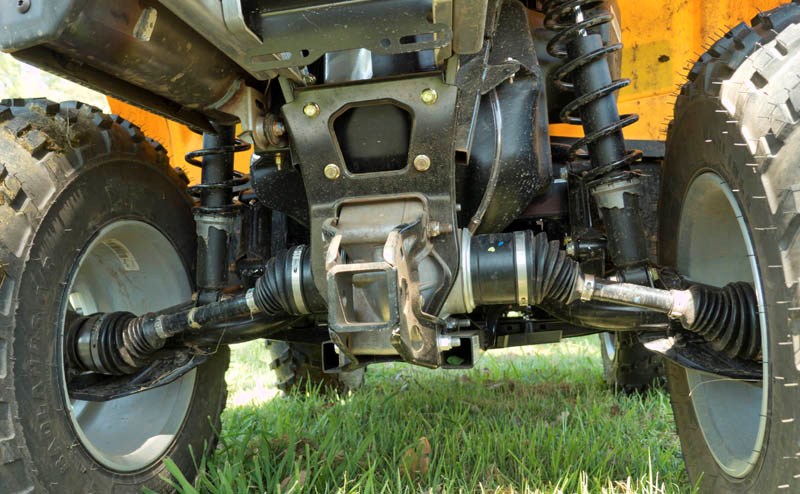 Independent front and rear suspension, helped by coil-over gas shocks. Ride quality is first class.

Subscribe to our newsletter
Sign up to receive the Trade Farm Machinery e-newsletter, digital magazine and other offers we choose to share with you straight to your inbox
You can also follow our updates by liking us on Facebook. 

Graders For Hire | Cranes For Hire | Telehandlers For Hire | Excavators For Hire